Entertainment
Zoe Kravitz says she drank milk from a bowl before her role as Catwoman in The Batman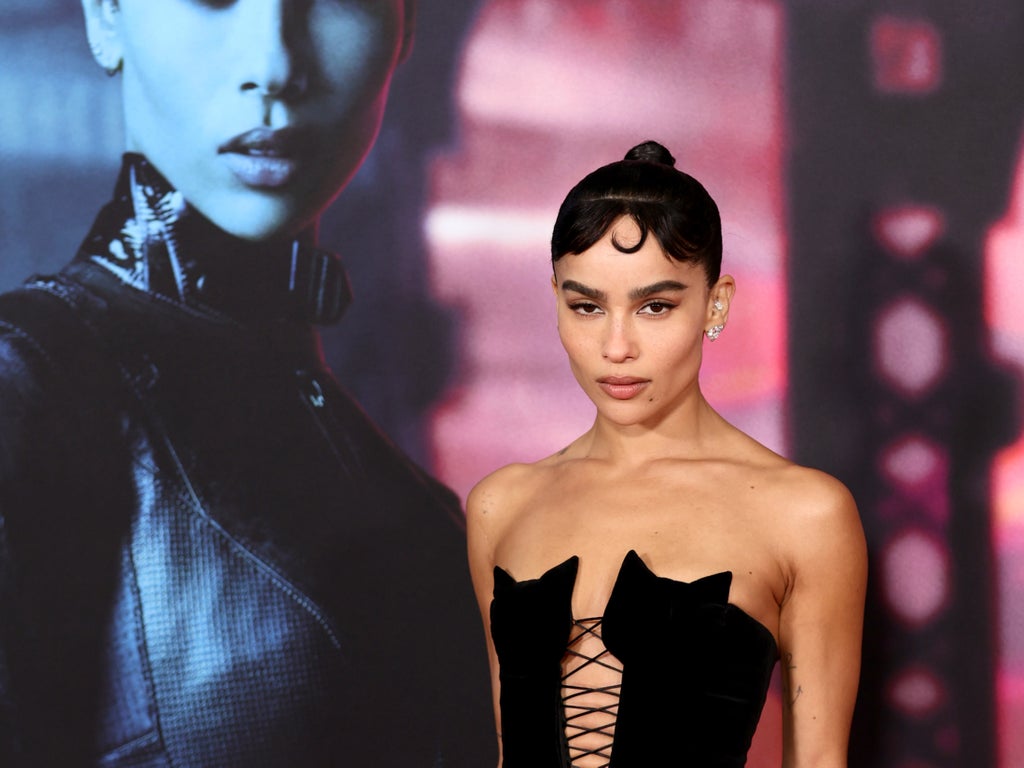 Zoe Kravitz claimed she drank milk from a bowl to prepare for her role as Catwoman The Batman.
The actor appeared in Wednesday's (March 2) issue. The Tonight Show with Jimmy Fallonin which she was asked about the film and how she feels ahead of its release.
At one point in the conversation, Fallon suggested what he would do to get into the role if he were to portray the feline superhero.
"I would study cats," Fallon said, to which Kravitz replied, "I did."
Next, the host suggested that when preparing to play Catwoman, he would "drink milk out of a bowl."
Kravitz confirms, "I did that. I did!"
When asked if she was serious about drinking milk like a cat, Kravitz changed tack, making it unclear whether she was joking or not.
"Maybe? I'm method, dude!" Said the 33-year-old.
Further discussing her preparation for the role, the Hi-Fi star said she's spent a lot of time "hanging out" with cats, observing how they move.
"I find them interesting; I have a feeling they could kill me in two seconds," Fallon said of the animal.
"That really inspired me," Kravitz replied. "I watched some cat videos, cat videos, and watched them fight.
"What interested me so much [in] is the fact that you can't read their faces at all, which is why I think people are put off by them. You cannot say what they will do."
You can read The Independent's review of The Batman Here.
https://www.independent.co.uk/arts-entertainment/films/news/zoe-kravitz-milk-catwoman-batman-b2027555.html Zoe Kravitz says she drank milk from a bowl before her role as Catwoman in The Batman