Entertainment
Woody Allen says he's "prudish" and would remake his "dirtiest" movie in weird interview with Alec Baldwin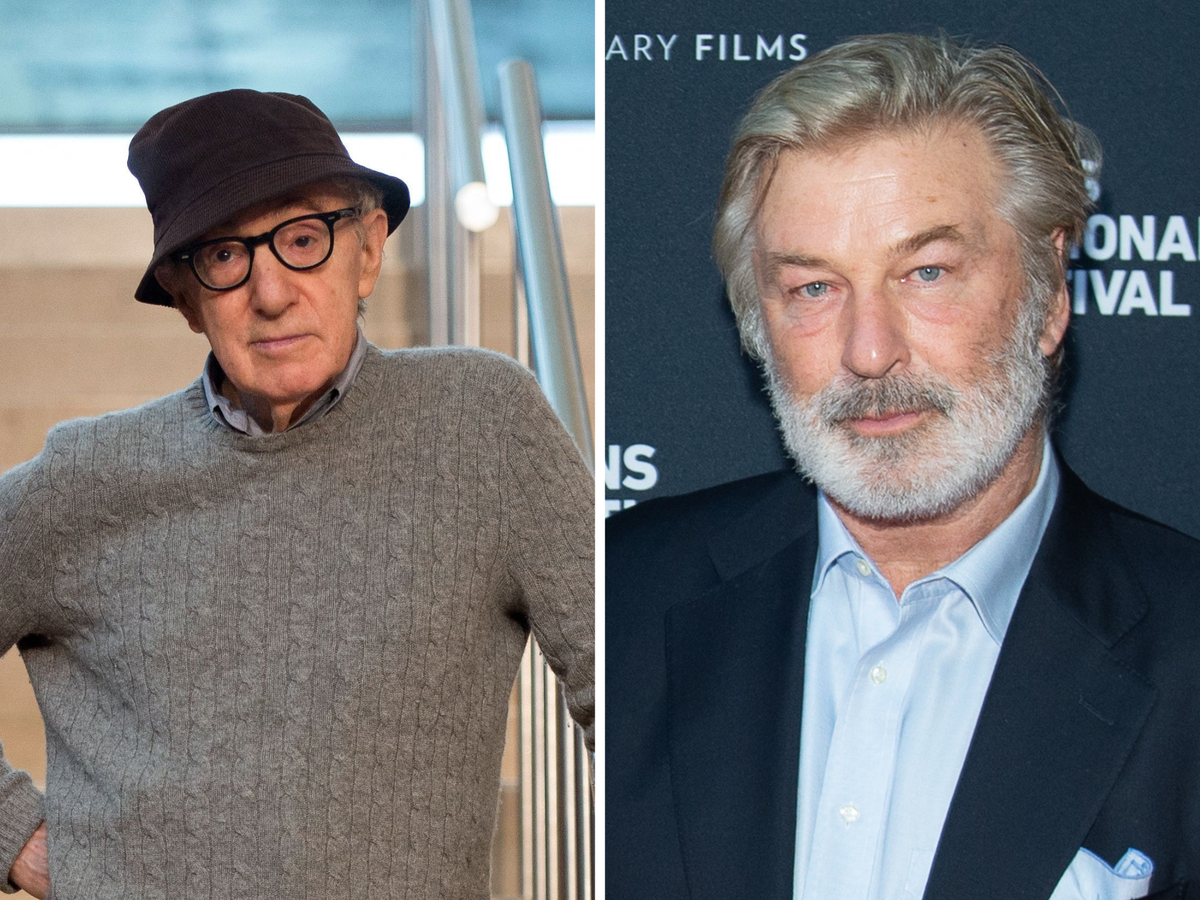 Woody Allen has admitted being "prudish" and revealed which of his films he finds "too dirty".
The director, whose career has spanned more than six decades, is known for romantic comedies – Midnight in Paris, a rainy day in New Yorkand Blue Jasmine – who often do without vulgar language.
During a live Instagram interview with Alec Baldwin on Tuesday (June 28), the pair shared their penchant for keeping their films free of "colorful language and imagery."
"I myself, being a prude and from a different generation, pale when I hear stuff like that," Allen said.
When asked if any of his characters had ever used the "F-word," he replied, "I needed it in my film Mighty Aphrodite.
"I've been using it the whole movie and when I watch this movie it's always too dirty for me."
He added, "If I were to do it again, I would try to do it more skillfully."
In the 1995 comedy, Allen played the adoptive father of a brilliant son who was determined to fix the birth mother's (Mira Sorvino) lifestyle as a prostitute and porn star.
Earlier this year, Mira Sorvino said her early career was "stained" by Allen and claimed she should have "slammed" the director over allegations he molested his adopted daughter, Dylan Farrow.
When Baldwin first announced to his fans that he would be interviewing Allen, he stated that he had "NO INTEREST in anyone's judgment and hypocritical posts here."
"If you think a court case should be done in the form of an HBO documentary, that's your problem."
Baldwin referred to the Allen vs. Farrow Documentary released on HBO in February of last year.
It includes a never-before-seen home video of Farrow when she was seven and discussing Allen's alleged sexual abuse of her.
Allen has denied the allegations, calling them "untrue and disgraceful".
https://www.independent.co.uk/arts-entertainment/films/news/woody-allen-alec-baldwin-interview-prude-dirty-movie-b2111189.html Woody Allen says he's "prudish" and would remake his "dirtiest" movie in weird interview with Alec Baldwin