Will Smith: Oscar winner's video apology to Chris Rock has been fully transcribed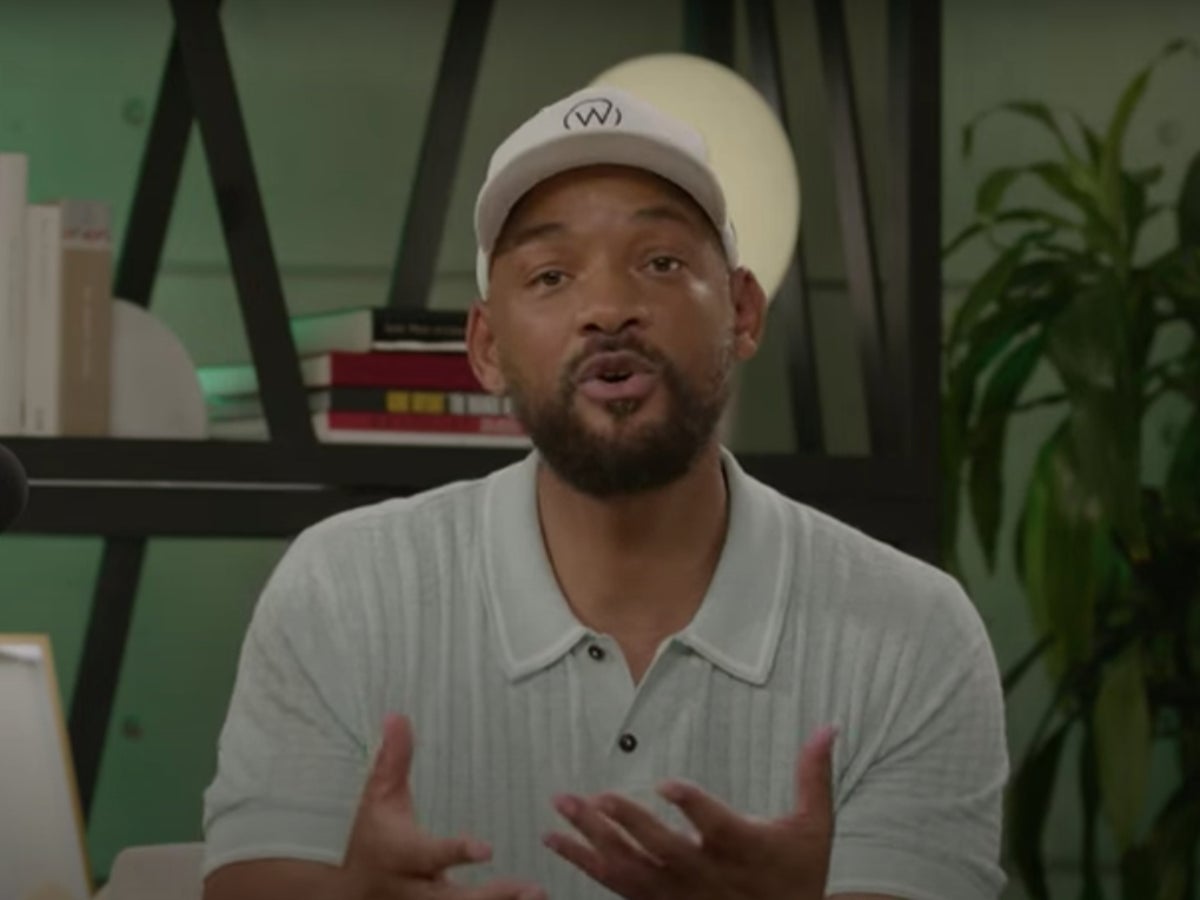 Months after the infamous 2022 Academy Awards, Will Smith shared an apology video talking about hitting Chris Rock.
In the clip shared to YouTube, Smith addressed the comedian, who Smith says refused to speak to him directly.
Below are the actor's full remarks from the five-minute video, in which he answers questions he's been asked since the controversial incident.
He was first asked why he didn't apologize to Rock on Oscars night when he accepted an award for his performance King Richard.
"I was foggy at that point," he said. "It's all blurry. I reached out to Chris and the message that came back was that he wasn't ready to talk. If he is, he'll get in touch. I'm telling you, Chris, I apologize to you. My behavior was unacceptable and I'm here whenever you're ready to speak. I want to apologize to Chris' mother. I saw an interview and that was one of the things that I just didn't realize – I didn't think – but how many people were hurting in that moment. I want to apologize to Chris' mother.
"I want to apologize to Chris' family, especially Tony Rock. We had a great relationship. Tony Rock was my man. This is probably irreparable.
"I've spent the last three months replaying and understanding the nuances and complexities of what happened in that moment. I'm not going to try to unpack all of that now, but I can tell you all that there's no part of me that thinks this was the right way to behave at that moment. No part of me thinks this is the optimal way to deal with a feeling of disrespect or insult."
Smith then addressed whether his wife, Jada Pinkett Smith, who was the target of the joke Will Smith was responding to, asked her husband to "do something."
"No," he replied. "It's like I made my own choice, based on my own experiences, based on my history with Chris. Jada had nothing to do with it. I'm sorry baby. I apologize to my children and family for the heat I have brought on all of us. To all my fellow candidates, this is a community.
"I won because you voted for me and it really breaks my heart for stealing and tarnishing your moment. I can still see Questlove's eyes – it happened at Questlove's award. It's like 'I'm sorry' really isn't enough."
Most recently, Smith spoke about how the night has affected him mentally over the past few months.
"Two things. First, disappointing people is my core trauma. I hate when I let people down, so it hurts me psychologically and emotionally that I didn't live up to how people saw me and how they perceived me.
"The work I'm trying to do is — I'm deeply remorseful and I'm trying to be remorseful without feeling ashamed of myself. I'm human and I made a mistake and I'm trying not to think of myself as a piece of shit. So I would say to those people, I know it was confusing. I know it was shocking. But I promise you, I am deeply dedicated and committed to bringing light, love and joy into the world.
"If you hold on, I promise we can be friends again."
Rock himself addressed the slap in a comedy set he performed in New Jersey earlier this week (July 24).
Jada Pinkett Smith has also commented on the incident.
https://www.independent.co.uk/arts-entertainment/films/news/will-smith-full-apology-oscar-slap-b2134214.html Will Smith: Oscar winner's video apology to Chris Rock has been fully transcribed