Why LaFleur mutually agreed to sit out the Patriots-Packers game
patriots

Bolden had to be carried off the field on Saturday night due to an injury.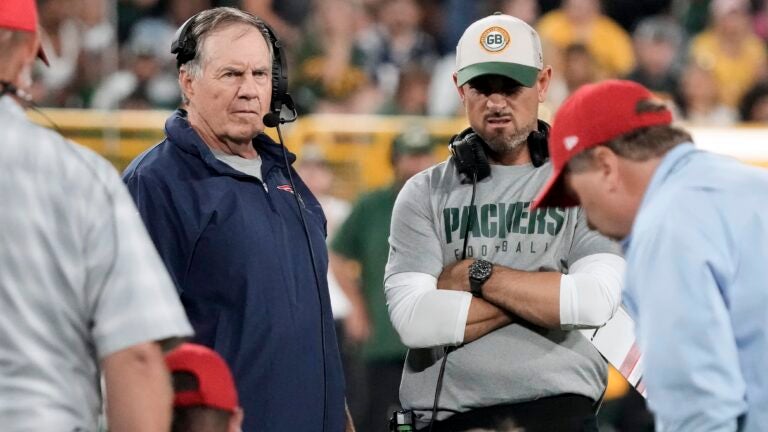 Wishes and prayers are pouring out on social media for Isaiah Bolden following an injury that disrupted the Patriots' game


The game between the Patriots and the Packers is halted after Isaiah Bolden is carried off with an injury

The pre-season game between the New England Patriots and the Green Bay Packers on Saturday ended unhappily.
Patriots rookie cornerback Isaiah Bolden was carried off the field after suffering an injury in the fourth quarter, prompting both teams to amicably agree on a game stoppage.
Packers coach Matt LaFleur explained why he and Bill Belichick agreed to retire Saturday's game.
"Obviously a very scary ending to the game there, thoughts and prayers to Isaiah Bolden and his family," LaFleur told reporters. "It's a scary situation that you never want to experience in our game and I thought it would be in the best interest of both teams – coach Belichick and I spoke on the field – to just take the action that we took. "
"We've done a lot of good in the past few days, but it's hard to think about it. I just hope the young man is doing well."
The bulk of both teams' post-game press conferences focused on Bolden and his health. Packers quarterback Jordan Love said stopping the game was "the right decision."
"You never want to experience that," Love said. "Looking back at the Damar Hamlin incident last year, it's just a scary incident that you never want to witness. I feel like everyone is scared afterwards."
Bolden was taken to a local hospital for further evaluation and was said to have had sensation in all of his extremities. He's a seventh-round draft pick from Jackson State.
Following the injury, players, teams and fans took to social media to send their best wishes to Bolden.
Sign up for Patriots updates🏈
Get the latest news and analysis delivered to your inbox throughout the football season.