Why Jalen Mills was a fan of the Patriots/Packers' junk-heavy practice
patriots

"We are competitive, they are competitive. It will be exciting."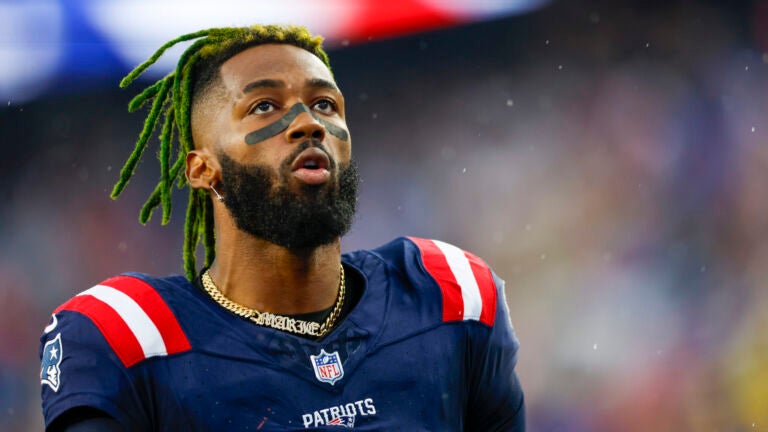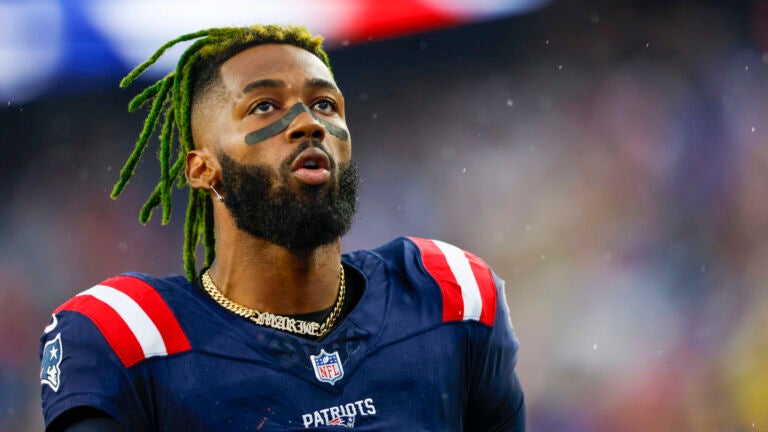 When training camp finally puts on the pads for competitive drills, expect teammates to start scolding each other.
But when the pre-season calendar switches to joint training sessions? All bets are void.
During the NFL preseason, when two opposing rosters battle it out in the hot late summer months, brawls, scuffles, and outright brawls are the order of the day.
And on Thursday morning in Green Bay, the Patriots and Packers players had to part ways several times.
According to Nicole Yang of The Boston GlobeAt least eight separate altercations erupted during Thursday's practice, with most of the criticism being fought between the New England defensive unit and Green Bay's offense.
Only one Patriot was kicked out of practice, with linebacker Anfernee Jennings being sent off after he equalized Green Bay's Keshawn Banks during a punt coverage drill. Banks originally attempted to tackle Patriots rookie Keion White, prompting Jennings to overrun and knock the linebacker to the ground.
The Packers weren't done with White and another punt coverage practice led to another scrum. In the midst of the altercation, Packers LB Isaiah McDuffie's helmet came off and White threw him high in the air.
At some point, Bill Belichick had to rally his defensive players to calm the situation. But even as the fighting died down, players like Jabrill Peppers kept running commentary with taunts and chirps against the Packers throughout practice.
Patriots defenseman Jalen Mills was not surprised by the unrest that erupted during Thursday's practice session.
"Two competitive teams are at the start" Mills told reporters after the workout. "We are competitive, they are competitive. It's going to be tough. I mean, it's a community practice. Boys are out here trying to win jobs and show the coaching staff what they can do."
While joint drills are in danger of going haywire due to multiple skirmishes, Mills took Thursday's match session as a sign the Patriots are performing at a high level.
"When things get jittery, when things get jittery, the mental flaws kind of go away," Mills said. "Men are actually locked up. And that's what you want. There are times when things get a little tricky and the guys are making noise here and there and the guys can't think and they just want to go out there and hit the first thing they see. But [we're] Still playing at a high level and doing what each play allows."
Most of the Patriots' trash talk on Thursday was backed up by their play on the field.
Mac Jones had one of the best days of practice in the Patriots jersey.
According to Mark Daniels of MassLive.comJones completed 14 of his 17 passes Thursday, with New England's best offensive unit regularly tearing down Green Bay's defense in regular scrimmage drills and red-zone sequences.
Jones' 50-yard touchdown pass to DeVante Parker during a two-minute practice had the entire Patriots team running onto the field in celebration.
On defense, Kyle Dugger got the better of Packers QB Jordan Love while corner kicker sophomore Jack Jones recorded two demolition passes.
Despite New England's strong return on the field Thursday, veteran Matt Judon stressed that those various battles didn't carry much weight, especially given the ramifications of playing them out in a playing setting.
"We came here to get better. I think Green Bay wanted to get better," Judon told reporters. "We don't bet [boxing] Earn my living with gloves. We are not boxers. We are not fighters. We came here to get better and improve our craft.
"If something like that happened in a game, we would all have been kicked out. We would have played with about 17 players. Such a thing cannot happen. You have to be a pro. We came here to play football and we ended up doing it."
The Patriots and Packers will look to put their gloves away on Saturday when they meet at Lambeau Field for a pre-season game. Kick-off is at 8 p.m
Sign up for Patriots updates🏈
Get the latest news and analysis delivered to your inbox throughout the football season.