Why I'm totally addicted to The Traitors, one of the best TV series of the year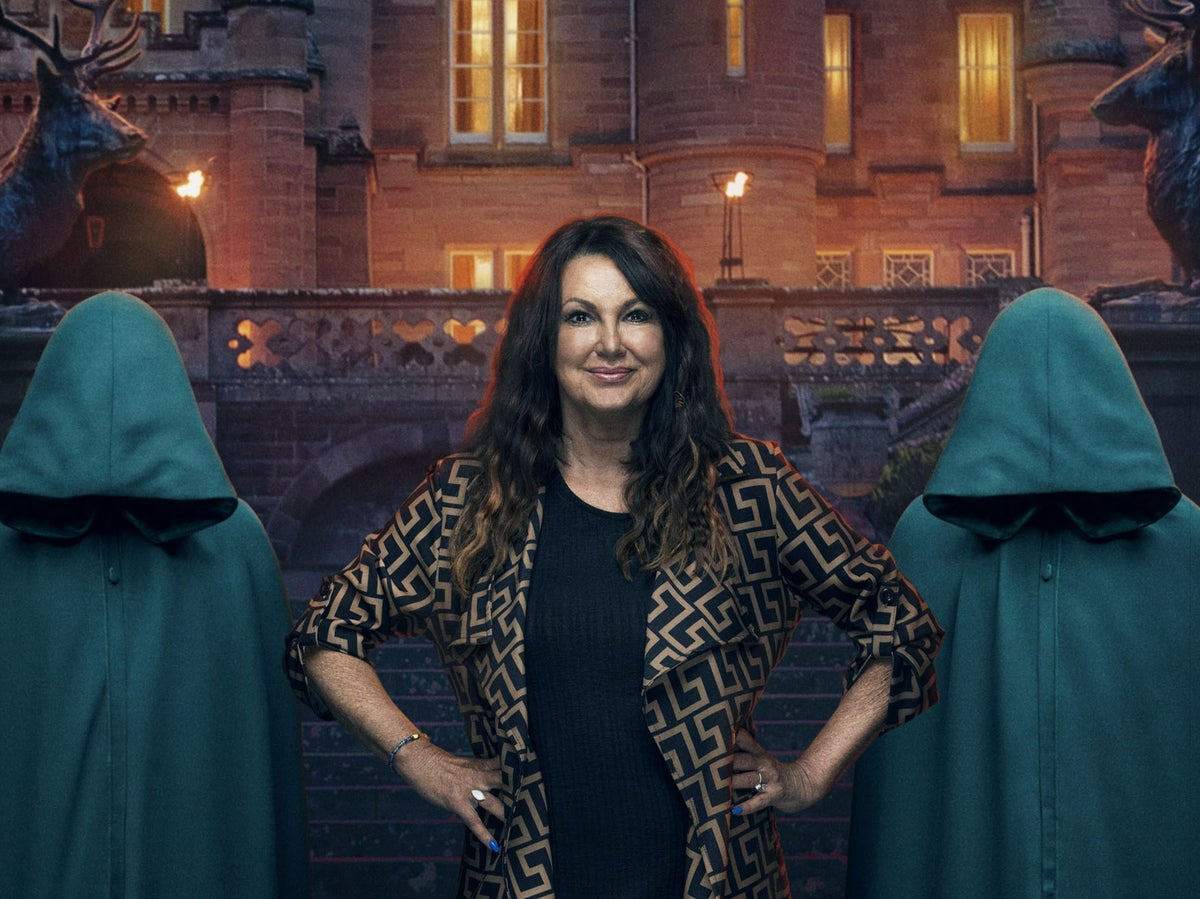 WWhen I ask people to watch The traitorsThere are always only two answers on BBC One. Either I get an unconcerned, indifferent shrug. Or a fervent hand reaches out to mine, the person's eyes widen and they whisper, "Me. Am. Addicted."
Essentially a televised 12-part game of Wink Wink Murder, The Beeb's new game show was something of a sleeper hit, but connoisseurs agree it delivered some of the best television shows of the year. Led by Claudia Winkleman in knitwear so tight-fitting it seems to suffocate her entire face, it takes a group of strangers to a castle and divides them into "believers" and "traitors". Nobody knows who the traitors are; Each night, the ragtag crew vote together to "banish" whoever they are suspected of being, before the traitors regroup nightly to "murder" one of the gang. In between, they play silly escape room games and build up a cash prize for the eventual winner. So far, the believers had one mare who managed to exterminate only one of the three traitors.
That's partly because they're concerned with people's personalities, rather than looking for possible game plans. But it's also because winning the show seems to be a quest that traitor and MVP Amanda was born to do. Playing the sweet motherly Welsh lady, she opened everyone's eyes before disappearing into a velvet cloak to plan her next move. I hope someone etches her name into a Bafta as we speak. Meanwhile, her co-conspirator Wilfred, obviously nervous about being discovered, babbles maniacally about possible suspects as if he'd downed a gram of coke at a house party at 3am. This week's final looks set to be explosive as Wilfred seems to think he can win this thing alone, ready to throw Amanda under the bus. But when the couple had to sacrifice their fallen traitor, Alyssa, to divert the faithful from Wilfred's trail, Amanda gave him a warning that stands out as one of the show's best moments. "Wilfred, can I tell you something? What does the Welsh flag say?" She asked him. "A dragon…" he replied sheepishly. "You throw me under the bus," she said in a blood-curdling voice, "that will be me."
The traitors addictive because it's fascinating to see how people behave under pressure, are forced to make brutal decisions, and how easily (or not) they can lie. But it's also a great show because while it's about deception, it's never really evil. Unlike many reality TV shows that deal in exploitation and vulnerability, everyone's behavior is limited to the rules of the game, easy to understand – and even admire at times. We actually don't know very much about who the contestants really are – although Andrea, when she was seventy, movingly talked about wanting to challenge herself after becoming a widow made it impossible not to root for her .
There were moments of comedy gold, too. For example, when criminal wannabe mastermind Maddy aroused suspicion by unnecessarily confessing that although she works primarily as a receptionist, she's also an actress. (She once played a homeless man EastEnders.) Or when the pink-haired wizard Tom boasted about his ability to read people, which meant he knew exactly who the traitors were. His reads were dead wrong, but he sold them with such impeccable confidence that the group knocked out poor, man-obsessed Ivan – another stalwart. Suffice it to say that Tom was brown bread the next day while Derren Brown lay relaxed in his bed.
It is glasses box a TV of sorts – best enjoyed with a friend or family member while cracking silly jokes or hopping up and down on your sofa at the latest offbeat twist. That's why, when we spotted a bunch of friends who were addicted like me, we promptly created a WhatsApp group (called "Loyalties," of course) to dissect each episode, as well as thirsty Insta pics of handsome wooly hats loyal Matt (RIP) and asking if Alex and Tom are still together. If, God forbid, any of us have social plans by the time an episode airs, the group must be ruthlessly muted. But on Thursday evening, the night of the final, we will be – according to the usual line of defense – "100 percent loyal".
The final episode of The Traitors will be broadcast on BBC One on Thursday 22nd December
https://www.independent.co.uk/arts-entertainment/tv/features/the-traitors-claudia-winkleman-bbc-b2248589.html Why I'm totally addicted to The Traitors, one of the best TV series of the year