Who's Buying This $400 Life-Size Pokemon?
Pokemon in the real world would be garbage. They would rush out to get a coffee, accidentally slither into uncut grass, and then suddenly find themselves in a fight with a giant pigeon. Logistically, nobody wants real Pokemon, even if they think they do – it's all fun and games until you excitedly toss a Pokeball and flop an emaciated Squirtle you haven't fed in two weeks.
And yet, the Pokemon Company sells a ton of life-size plush Pokémon (inventively dubbed "Poke Plush") for over $400. There's a 4 foot tall Lucario just standing there threateningly. There is a 5 foot slowpoke. And now there's a life-size spheal that's being sold with promotional images, taking up a significant percentage of someone's bedroom.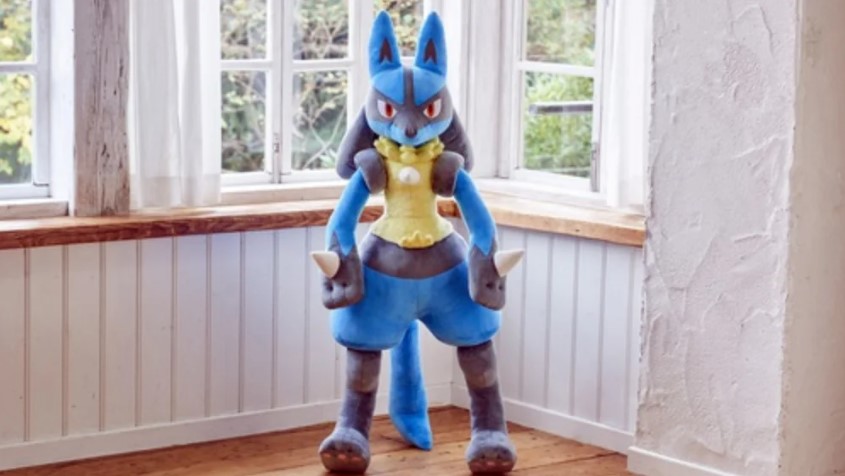 Who wants that? Who wants a human-child-sized Lucario who looks like he's about to ask you if you have games on your phone? Hundreds of dollars spent on a plush Spheal so huge it takes up space for other, more practical furniture – an inescapable monument to your inability to spend your money wisely. Imagine Christmas Day, you invite your family over for dinner, but then you can't pull up Grandma's chair because a significant square foot of your home is occupied by a fictional seal.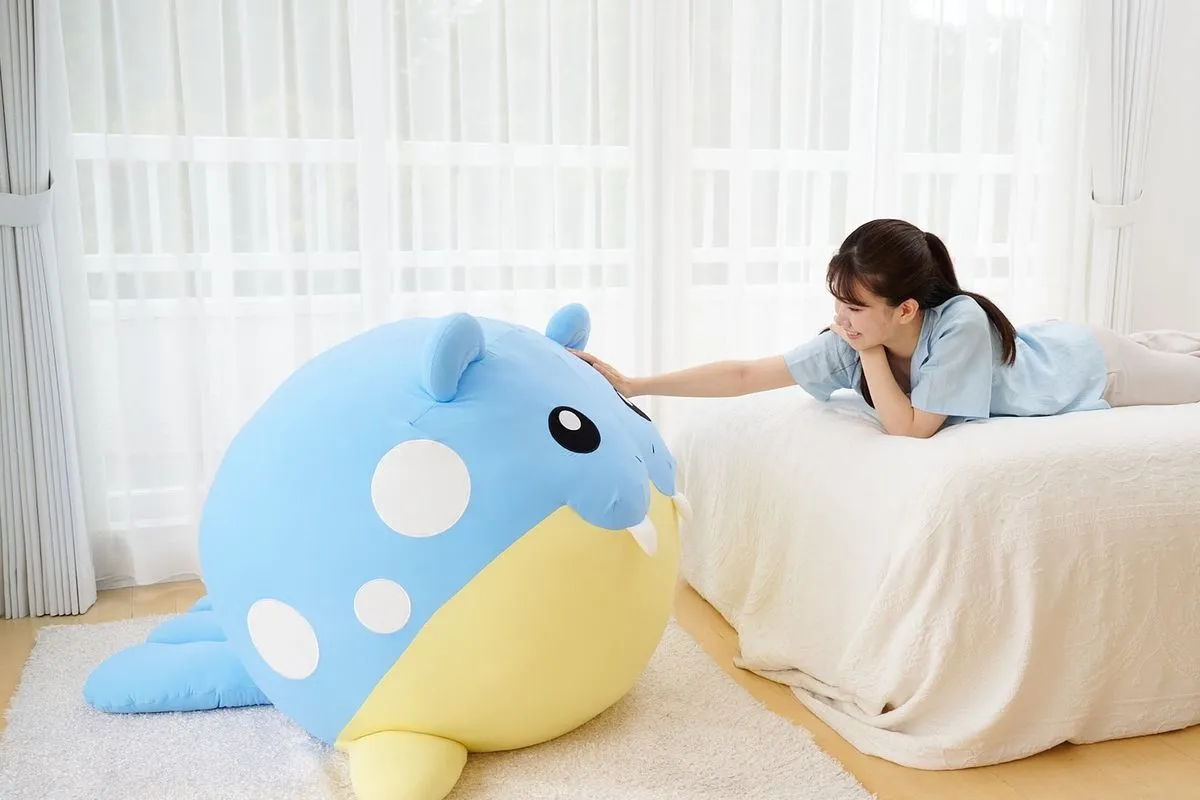 With 15 oversized poke plushs available for purchase, there's clearly a big market for them. But who is in this market? Who's willing to spend over $400 on giant stuffed Pokémon? Twitch streamers are the most likely candidates to stand the test of time as they grow up while their average audience age stays the same. The giant Pikachu appears to be purpose-built to sit in the background of a stream and convince teenage viewers that the 30-year-old man they're watching is just like them, except he's got enough money to run a government to overthrow a small country.
But Twitch streamers don't make up a large percentage of the population. There are people out there who just have these giant Pokemon in their house as decorations, like you or I would have a beautiful plant or lamp. People who, when they see a $499.99 45-inch Mareep for sale, think, "This would look great in my lounge."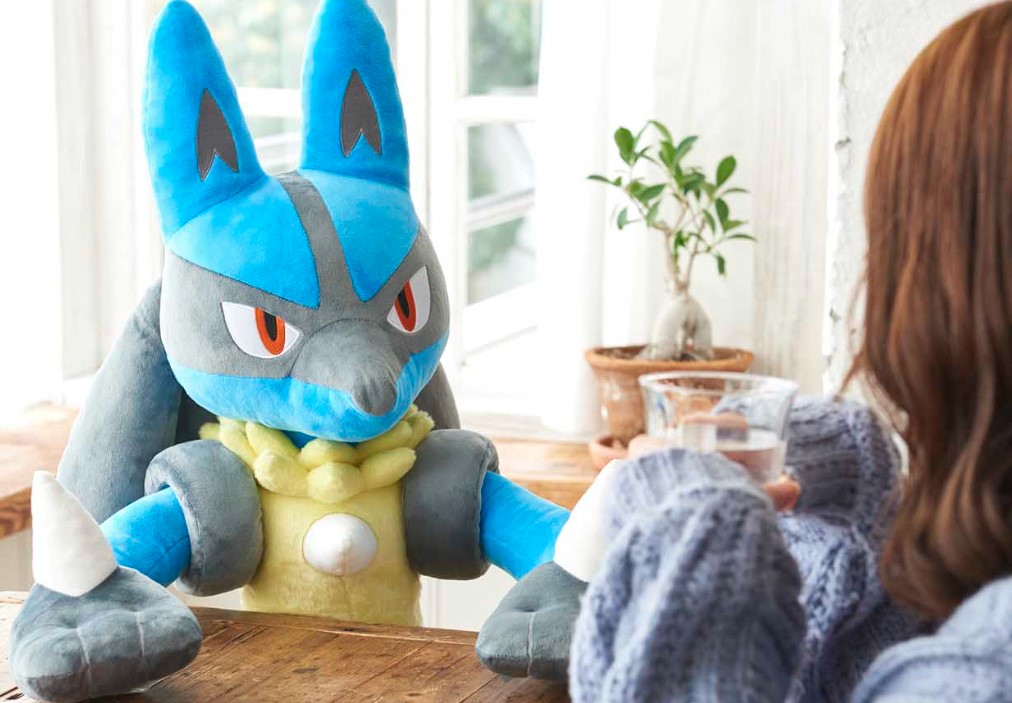 But considering my prime was in the late '90s trading Pokemon cards with friends, I might be missing something here.
Perhaps the final piece of the puzzle is to buy a giant Lucario that sits ominously in the corner of my bedroom and stares at me with unblinking eyes while I sleep.
Maybe then I'll reach the same level of happiness I had as an 8-year-old, pulling a shiny blastoise out of a foil packet and feeling like the world was at my fingertips.
Or maybe I should just spend the $400 on food and bills.
hmm
https://www.gamerevolution.com/originals/853078-pokemon-center-life-size-pokemon-plush-poke Who's Buying This $400 Life-Size Pokemon?