Entertainment
Who is the queen of hearts in 'The Masked Singer' season 6?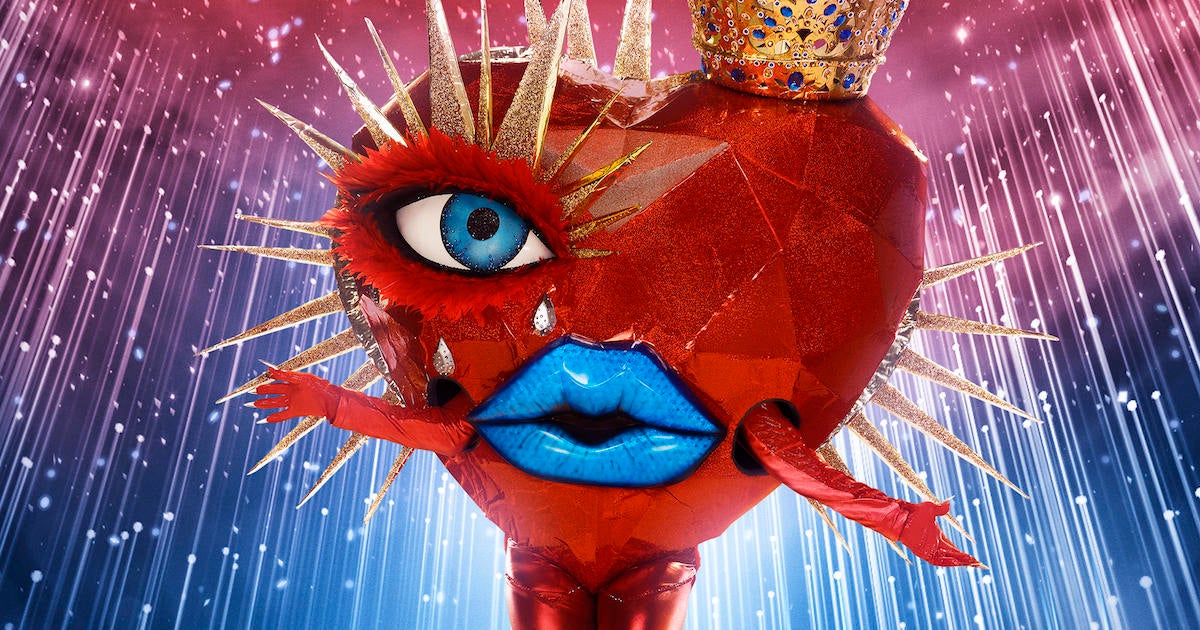 Group B has officially set the standard for Masked singer. The team, which includes Queen of Hearts, Mallard, Cupcake, Banana Split and Dalmation, among others, is full of talent. One of the frontrunners was the Queen of Hearts. So, who is that? Scroll through to find out all we know about the singer. (Fans can watch all the action on Masked singer live off FuboTV free trial for new subscribers if you don't want to miss a moment).
Season 6, Episode 12 – "Group B Finals"
Queen of Hearts says she always wants the sense of community to grow. She eventually found it in some "unexpected" places. The singer says there was a time in her life when it was "living like an animal" and her only concern was getting food and finding shelter. As she was explaining her story, a silhouette of the devil on a stop sign appeared with the Queen of Hearts, who was transformed into a cartoon for this segment. She recalls a time a man helped her by handing her a $5 bill, an act of kindness she will never forget.
Queen of Hearts gave another perfect performance, this time singing "Bird Set Free" by Sia. Her emotional performance brought almost the entire audience to tears. Of course, that's not the only thing she brings to the stage. The clue to her "Cannon" is a t-shirt with the word "wrestling" on it. Both Jeong and Thicke thought it could be Christina Aguilera. On the other hand, Scherzinger then suggests that it could be Jewel.
Later in the episode, she returned to the stage duet with Scherzinger. Queen of Hearts says her time on Masked singer may come as a surprise to some of her close friends, as she is known to turn down "big opportunities". However, she wants to enter the Fox competition so she can do things she "never done before," such as sing in French. The Queen of Hearts said that her performance with Scherzinger was out of her comfort zone because the two were unable to practice in the same room together. However, since she had the Pussycat Dolls singer by her side, she was up for the challenge. It's safe to say that Scherzinger and the Queen of Hearts blew everyone away by performing Aerosmith's "Dream On". Jeong even said it was so good that it was like something out of a concert.
Season 6, Episode 10 – "Group B Semi-Finals"
Queen of Hearts said that after her final performance, she knew she could take on "anything." She will rely on what sets her apart for her next gig – her heart. Queen of Hearts shared that the follow-up song reminds her of the "best/worst" time in her life. She explained that it was the "worst" thing because it was a dream ending. But, it was "for the best" because she made it on the other side of it all stronger than before. The clue to her title was a VHS tape stating that she was the winner of the "Blockbuster Entertainment Award".
Queen of Hearts showed off her impressive vocals in a performance of "She's Got You" by Patsy Cline. Hines thinks the Queen of Hearts could be Kristin Chenoweth. Jeong suggested Kelly Clarkson because of the power of her voice. Scherzinger said she hoped it was Sia. However, only time will tell whether the judges were right about the money.
Season 6, Episode 8 – "Give Thanks"
The Queen of Hearts shares that she has learned to cherish her words. She said, as she scribbled in her diary, that the press wasn't always "kind" to her. Queen of Hearts is criticized for what she says and what she wears. They also shared some of the words used to describe her, including "stupid", "simple", "chubby", and "unwise". Queen of Hearts tries to find her own way despite the negativity. As she is led down the stairs by a man in a cowboy hat, there seems to be a symbol of Big Ben in the background. Then she got a note that said, "With love."
Queen of Hearts said she wanted to "challenge" herself and she did so by showing off her beautiful voice singing "River" by Bishop Briggs. The clue to the word "Turkey Drop" from the word "home" gave the judges some idea of ​​her identity. McCarthy thought of Kacey Musgraves, whose song "My House". Thicke went a different route by suggesting Jessica Simpson. Scherzinger felt confident when he guessed Jewel. Masked singer provided fans at home with an additional clue about the Queen of Hearts, introducing what appears to be a black crow.
Season 6, Episode 5 – "Dating Night"
The Queen of Hearts said, looking at a vase full of pink flowers next to a pink quill, that when it comes to her love life, she's "loved and lost." But, that didn't stop her from getting on her horse again. Queen of Hearts then suggests that they put this as a dating profile. She can be seen gliding through some of the famous faces on Masked singerthe dating app of Dwayne "The Rock" Johnson, a joker, a couch surfer, a sour guy, a man named Austin Tatious, and a fly guy.
Queen of Hearts did something new for her performance, choosing to sing a song in French. She performed "La Vie en Rose" by Edith Piaf. After their performance, Robin Thicke said it was one of the best vocal performances in Masked singer History. Ken Jeong thought it might be Ireland Baldwin, daughter of Alec Baldwin while Thicke suggested Ashley Judd. Nicole Scherzinger think it could be Lady Gaga or Miley Cyrus.
Season 6, Episode 3 – "Table B Debut"
The Queen of Hearts had her stuff ready when she stepped onto the stage, and her clue pack was equally spiced. The judges quickly caught on to Queen of Hearts' strong southern accent as she shared her story. When the clock struck 10pm, she immediately accepted the concoction from what appeared to be the Tin Man Wizard of Oz. She is then transported into a life-size chessboard where she must navigate the spooky scene. Interestingly, there is also a framed photo of actor Hilary Swank with "BFF" on it.
Then, Queen of Hearts put on an adorable performance of Lady Gaga's "Born This Way." After her performance, the host Nick Cannon was asked why she chose to be the Queen of Hearts, and she explained that she wanted to be a "speaker of the heart" amid the noise of the world right now. The judges' predictions are all in the table, with Nicole Scherzinger recommend Britney Spears, Jenny McCarthy Fergie guessed, and Ken Jeong think about Renee Zellweger.
Catch up
Masked singer airs Wednesday nights at 8 p.m. ET. If you want to follow them all Masked singer Have fun for yourself, you can check out FuboTV, is offering a free trial to new subscribers. As always, all episodes of the Fox competition will be available on Hulu days after they were broadcast.
https://popculture.com/reality-tv/news/who-is-queen-of-hearts-in-the-masked-singer-season-6/ Who is the queen of hearts in 'The Masked Singer' season 6?