'When is enough enough man!!!': LeBron James responds to Texas school shooting that killed 14 students and one teacher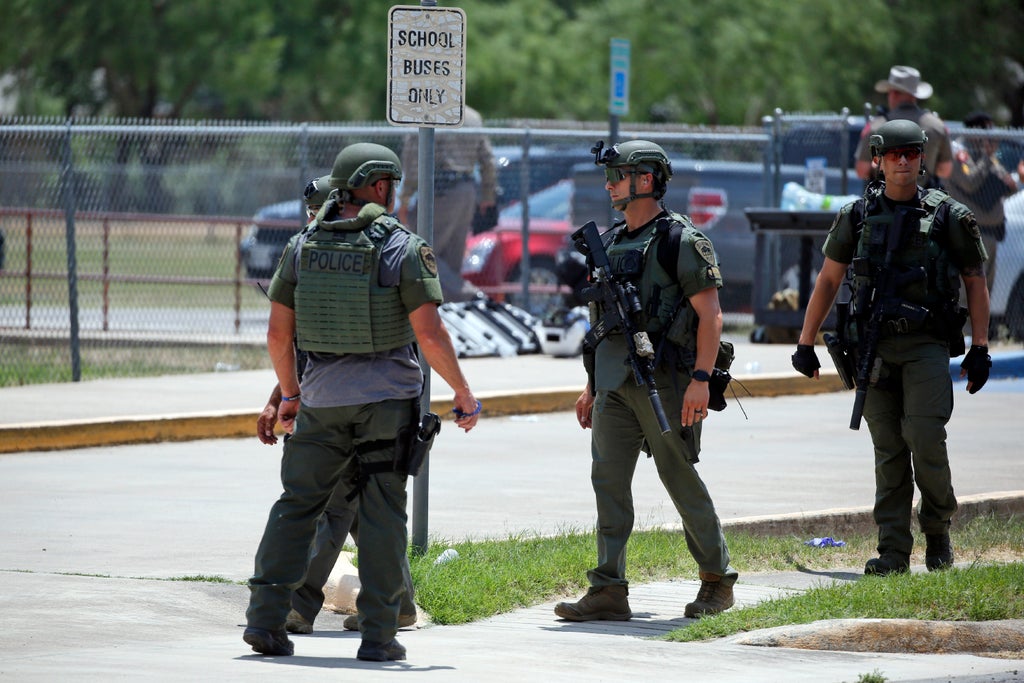 Basketball superstar LeBron James has responded passionately to the Texas shooting in which a teenage gunman massacred 14 students and an elementary school teacher.
Officials say suspect Salvador Ramos, 18, is also dead after he was killed Tuesday by officers responding at the scene of the violence in Uvalde, Texas.
"My thoughts and prayers go out to the families of loved ones who were lost and injured at Robb Elementary School in Uvalde, TX! How when is enough enough man !!! These are children and we keep putting them at risk at school. How seriously "IN SCHOOL" where it's said to be safest!" the Los Angeles Lakers player tweeted.
James has a keen interest in education, as the LeBron James Family Foundation helped open I Promise School, a public elementary school, in his hometown of Akron, Ohio, in 2018.
Officials say the gunman entered Robb Elementary School in Uvalde, 85 miles west of San Antonio, with a handgun and possibly a rifle before opening fire.
Authorities have not revealed a motivation behind the shootings but say the suspect acted alone.
"He horrifically, incomprehensibly shot 14 students and killed a teacher," Texas Gov. Greg Abbott said.
It's the deadliest school shooting of all time in Texas, with a gunman killing 10 people at Houston's Santa Fe High School four years ago.
The death toll of 14 students and one teacher is the deadliest attack on an elementary school since the 2012 mass shooting at Sandy Hook Elementary School in Newtown, Connecticut, which killed 20 students and six teachers.
The country's latest mass shooting comes just over a week after 10 people, all black, were shot dead in Buffalo in what officials described as a racist attack.
California Gov. Gavin Newsom also took to Twitter to condemn the attack and those politicians who will not act on gun control issues.
"14 children and a teacher dead. Another shooting. And the GOP won't do anything about it. Who the hell are we if we can't protect our children? This is avoidable. Our inaction is a choice. We need nationwide, comprehensive and sane gun protection NOW," he wrote.
https://www.independent.co.uk/news/world/americas/texas-school-shooting-lebron-james-reaction-b2086602.html 'When is enough enough man!!!': LeBron James responds to Texas school shooting that killed 14 students and one teacher