'What have they done to my mouth?': Ghosts star Kiel Smith-Bynoe horrified by BBC promotional photo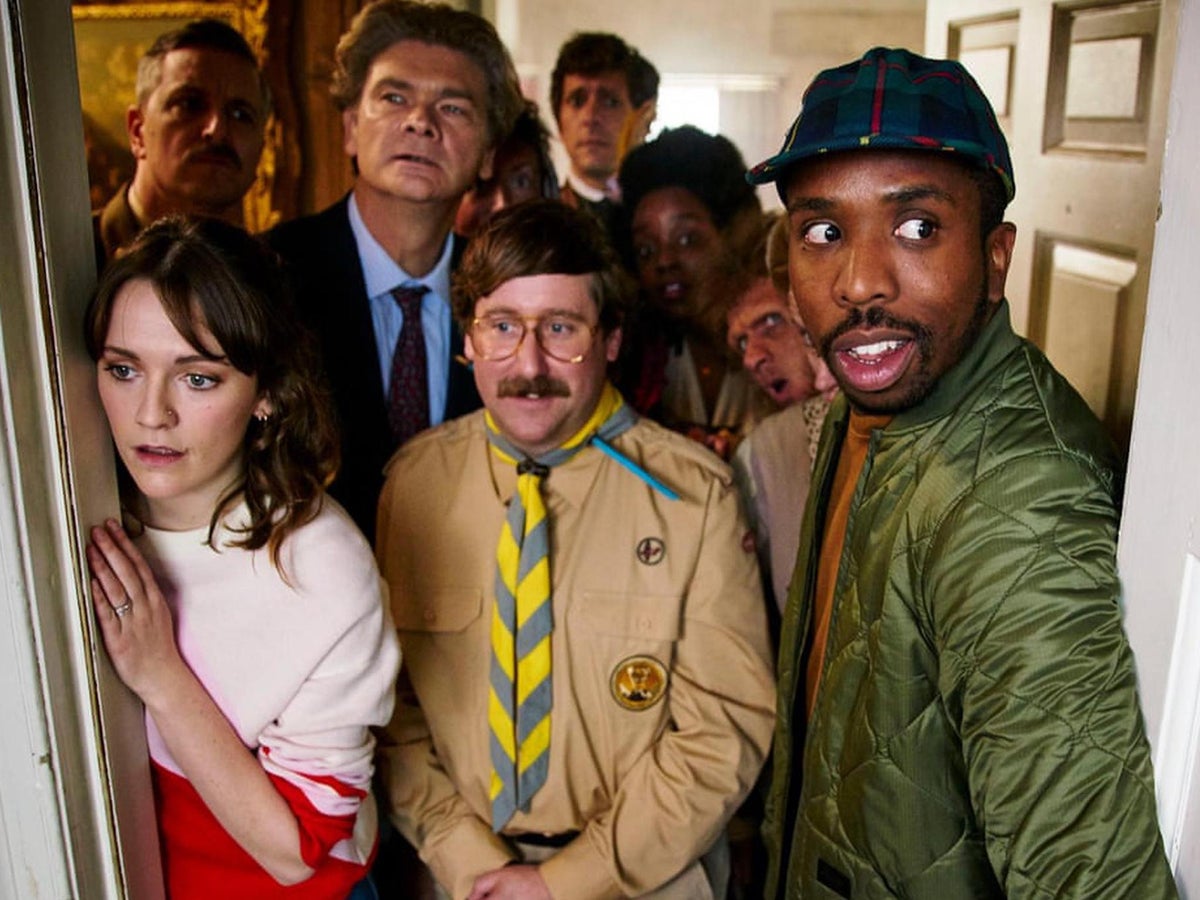 Kielel Smith-Bynoe has shared his hilarious reaction to a photo of himself used by the BBC to promote the Christmas special ghosts.
Smith-Bynoe stars alongside Charlotte Ritchie and Lolly Adefope on the hit sitcom, which began in April 2019.
The series follows a couple who move into a country home already inhabited by a number of ghosts.
On Tuesday (6 December) the BBC Press Office's official Twitter account shared a post promoting the upcoming Christmas special.
The announcement was accompanied by a promotional image in which the cast took a celebratory photo.
In the center, Ritchie and Smith-Bynoe sit on a red sofa as Alison and Mike Cooper.
Smith-Bynoe shared his reaction to the photo on Twitter, asking, "WHAT did you do to my mouth in this picture?"
Fans have since responded to the post with a laugh, sharing their own reactions to the photo.
"It looks like it's facing the opposite direction from the rest of your face," one person said.
Another added: "Oh lord they got you dirty."
One fan noted that it looked like someone "cut out a turkey leg."
"Did you have a dentist appointment that day and were you still groggy from the injection?" asked a fourth person.
That ghosts The Christmas special will be broadcast on BBC One and BBC iPlayer on Christmas Day (25 December) at 19:25.
Here is our comprehensive summary of the BBC's Christmas programme.
https://www.independent.co.uk/arts-entertainment/tv/news/ghosts-kiell-smith-bynoe-bbc-b2240503.html 'What have they done to my mouth?': Ghosts star Kiel Smith-Bynoe horrified by BBC promotional photo