Weyes Blood Review – And in the dark hearts glow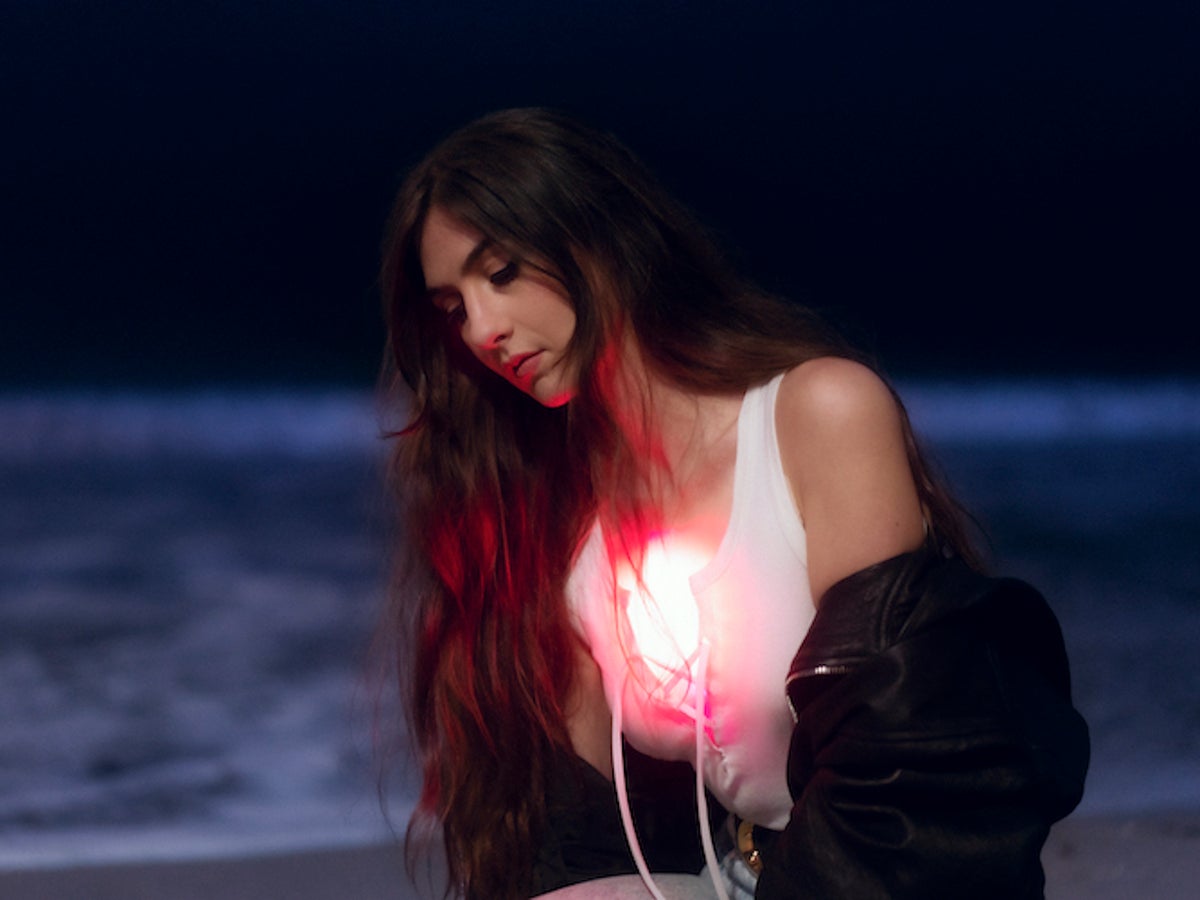 In recent interviews, Natalie Mering invited us to imagine our hearts as glowsticks that light up when they break. So their fifth album as Weyes Blood, And in the darkness hearts glow (AITDHA), she finds the unsettling state of the world with a beguiling blend of cozy nostalgia and cautious optimism.
If you're unfamiliar with the 32-year-old LA artist, imagine if these "occupants of interplanetary spaceships" answered Karen Carpenter's call and beamed her aboard a slightly rickety flying saucer powered by vintage synths. Her velvety vocals are so rich and warm that listening to her feels like dipping her fears in melted chocolate. Sometimes she can wear her immaculately researched retro gloop a little thick. But 2019 Titanic rises had a confidence and melodic complexity that lifted it beyond pastiche.
Written during the pandemic, AITDHA plays out as a proggy prayer for humanity. Mering's musician parents are born-again Christians, and she has long cited church music as a source of inspiration. Speak with the independent, She explained that while she is no longer religious, she still has a "little inner space" for spirituality. So this album contains songs with titles like "God Turn Me Into a Flower" and "Holy Flux" and references to pierced palms, angels and sins.
"Living in the wake of overwhelming change/ We've all become strangers," she laments over the flute, harp and swaying piano of opener "It's Not Just Me, It's Everybody." "Everybody's sad/ They've lost what they thought they had," she reassures her congregation over the soft, lilting strum'n'drum of "The Worst is Done." The track's groovy melody evokes the trippy-hippie hopes and fears of the early Sixties, with sun-distorted Beach Boys harmonies and lively "baaa-ba-baaa" backing vocals that are simultaneously soothing and full of denial.
There is a good range of textures across the 10 tracks. "Children of the Empire" has echoes of The Beatles' "Golden Slumbers" in the melody, which swells with tinkling bells, hand clapping and trombone. Grapevine is a darker, dreamier country-folk affair in which Mering warns of how a man can be an "emotional cowboy… he can block your sun all day, make you small/ He has the power to give you his." to take love "God Turn Me Into a Flower" is a six-minute space-out that features a harpsichord and ends with a morning chorus of electronic squarks and crackles.
"Hearts Aglow" features softer strings and layers of shoop-shoop vocals, while Mering longs for a christening meeting with a lost love: "I was so bored/ Take me to the water babe". But the easy conclusion, "A Given Thing," sees her relax, stop "screaming about being closer to infinity," and acknowledge herself as "good enough." You can hear her leaning close to the keys of her piano as she swings phrases up and down the octave. There's a little electronic noodle game that reminds us that while Mering sounds extremely grounded, part of her is still in exiled orbit around a corrupted world. It's soulful and a little creepy.
https://www.independent.co.uk/arts-entertainment/music/reviews/weyes-blood-review-and-in-the-darkness-b2227108.html Weyes Blood Review – And in the dark hearts glow