Wagatha Christie: The first look at the Channel 4 drama sees 'This is England' actor and 'Harry Potter' star in leading roles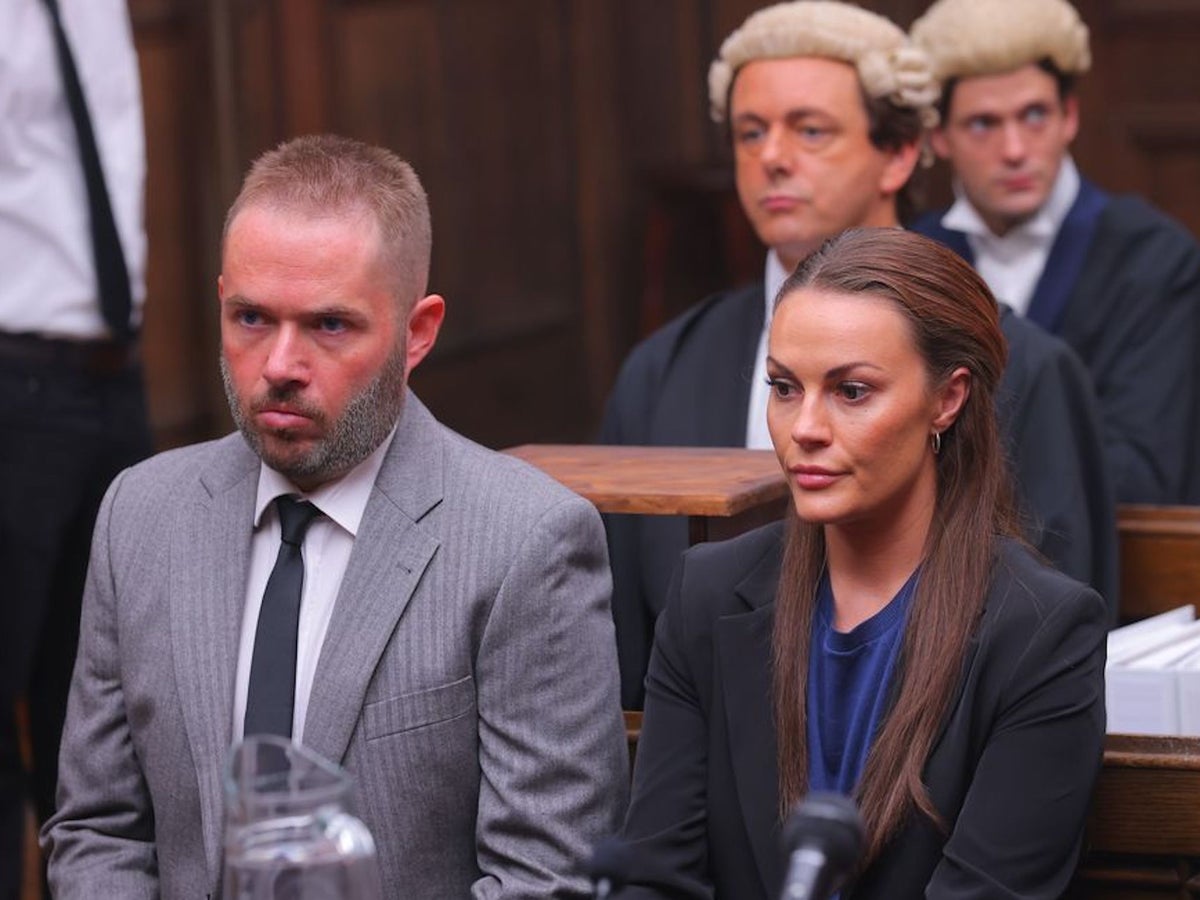 Channel 4 has got its first look at the two-part film centering on Wagatha Christie's legal battle.
Vardy V. Rooney: A Courtroom Drama will investigate the case that made headlines in 2019.
This summer, Vardy, 40, lost a defamation battle against Rooney, 36, over a social media post the High Court judge found "substantially true".
Rooney has been sued for accusing her former friend on social media of seeking information from her private Instagram account The sun.
In the photos is Bafta winner Chanel Creswell (This is England) is seen in costume as Coleen Rooney.
Meanwhile, Natalia Tena – known for her role as Nymphadora Tonks in Harry Potter – is pictured as Vardy. You can see the pictures with dark sunglasses and surrounded by reporters.
Dion Lloud plays former Manchester midfielder Rooney while Marton Nagyszokolyai takes on the role of Leicester City striker Jamie Vardy.
Michael Sheen will play Rooney's A-list attorney David Sherborne.
The film is scheduled to air on Channel 4 in December.
The channel has said it is "recreating the highly dramatic High Court defamation case at high stakes" based on the court transcripts".
It will also imagine the "major impact on the lives of the two women at heart."
In October, a judge ruled in her libel trial that Vardy must pay 90 per cent of Rooney's legal fees, which can total up to £1.5million.
https://www.independent.co.uk/arts-entertainment/films/news/wagatha-christie-channel-4-vardy-v-rooney-images-b2232793.html Wagatha Christie: The first look at the Channel 4 drama sees 'This is England' actor and 'Harry Potter' star in leading roles