Vacation travel spikes amid rising COVID-19 cases – NBC 5 Dallas-Fort Worth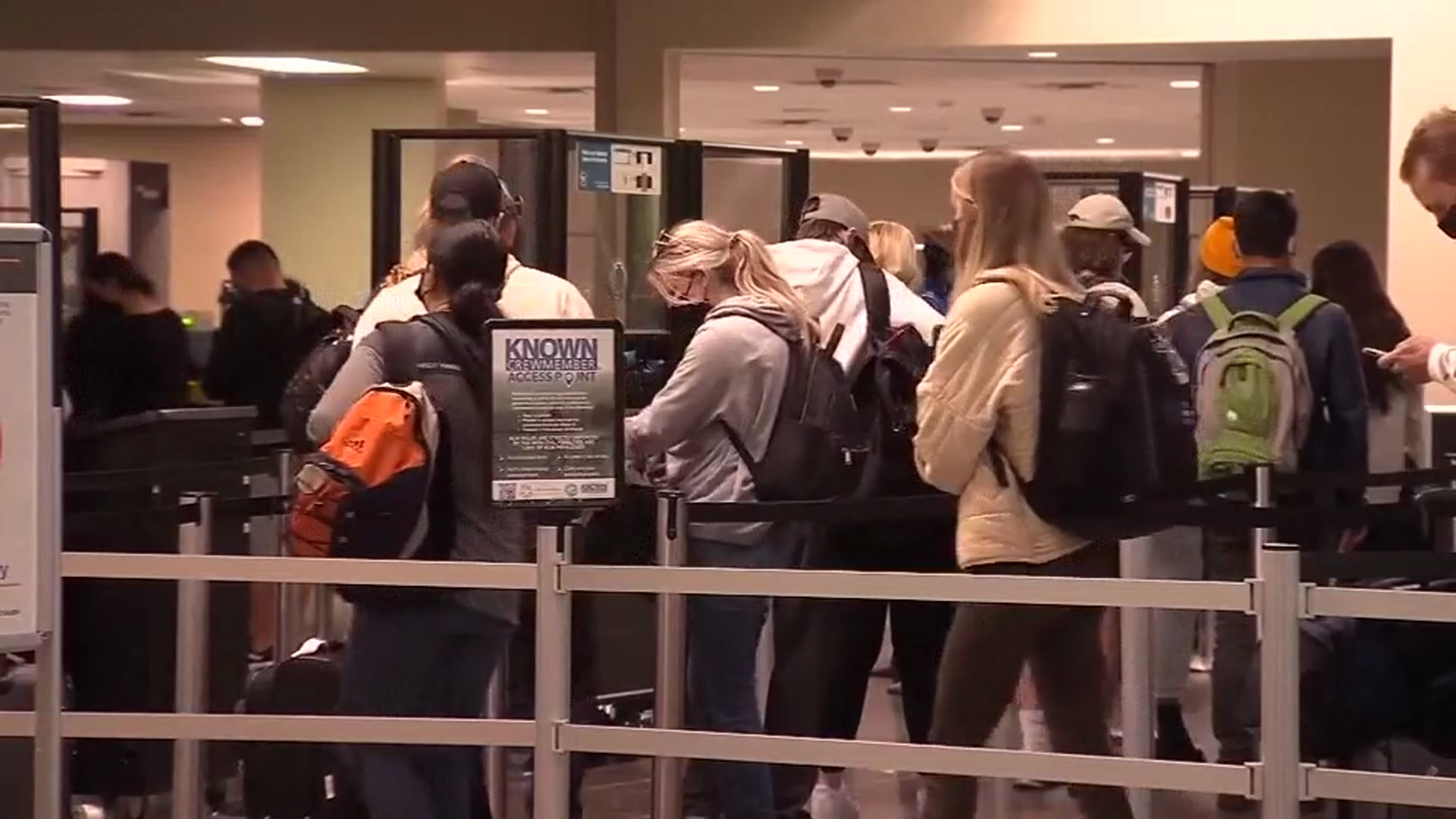 Daniel Manriquez donned a Christmas sweater and reindeer hat at DFW airport on Monday. He was dressed for the occasion before traveling to see family.
"Well, you know, after last year you have to work so hard, right?" Manriquez said.
He said that he missed too much time away from his niece and nephew. He knows that COVID-19 cases are on the rise again with the rapidly spreading omicron variant. With that information, he considered staying at home.
"There was a bit of hesitation," Manriquez said. "Honestly, it felt like we were trying to sneak under the window before the omicron broke."
Experts doubt it has gone in that direction. The latest data from UT Southwestern Medical Center shows that the number of hospital admissions in Dallas has increased by 6% in the past two weeks. In Tarrant County, a 13% increase over the past two weeks.
Dr. Stephen Love of the DFW Hospital Board says we should be warned about the coming weeks. There are currently about 810 COVID-19 patients in North Texas hospitals, he said, and the number is slowly increasing.
"We have the holidays now. Everyone is going on a trip. Everyone has not been vaccinated. We are very concerned about omicrons, what will happen in the next 2-3 weeks," Love said.
Manriquez said his family agreed on the protocol before meeting. Everyone is committed to testing immediately before travel and wearing an N95 mask while in airports and on planes.
Shawnte Bronson traveled to North Carolina on Monday. She says she's vaccinated but doesn't plan on getting regular check-ups in the long run.
"I had both shots and I had a booster shot last week, so that made me feel a little bit more comfortable," she said.
If busy ticket counters are any indication, omicron isn't slowing everyone's plans. AAA predicts more than 109 million Americans will travel for the holidays this year. That's an increase of nearly 34% from 2020.
For COVID-19 information and holiday travel guides, visit https://www.cdc.gov/coronavirus/2019-ncov/travelers/index.html
https://www.nbcdfw.com/news/local/holiday-travel-surge-amid-rising-covid-19-cases/2843150/ Vacation travel spikes amid rising COVID-19 cases – NBC 5 Dallas-Fort Worth