UPS driver rams truck into deck of Red's Eats concession stand
local news

Co-owner Debbie Gagnon said the crash affected business but the food stand remained open.
A UPS driver crashed his truck onto the deck Red's Eatsa Maine food stand known for its lobster rolls severely damaged its dining area on Saturday.
According to the police report, the driver was at the intersection of Main Street and Railroad Avenue in Wiscasset just before 5:50 a.m. when he hydroplaned on the slick road and lost control of the truck.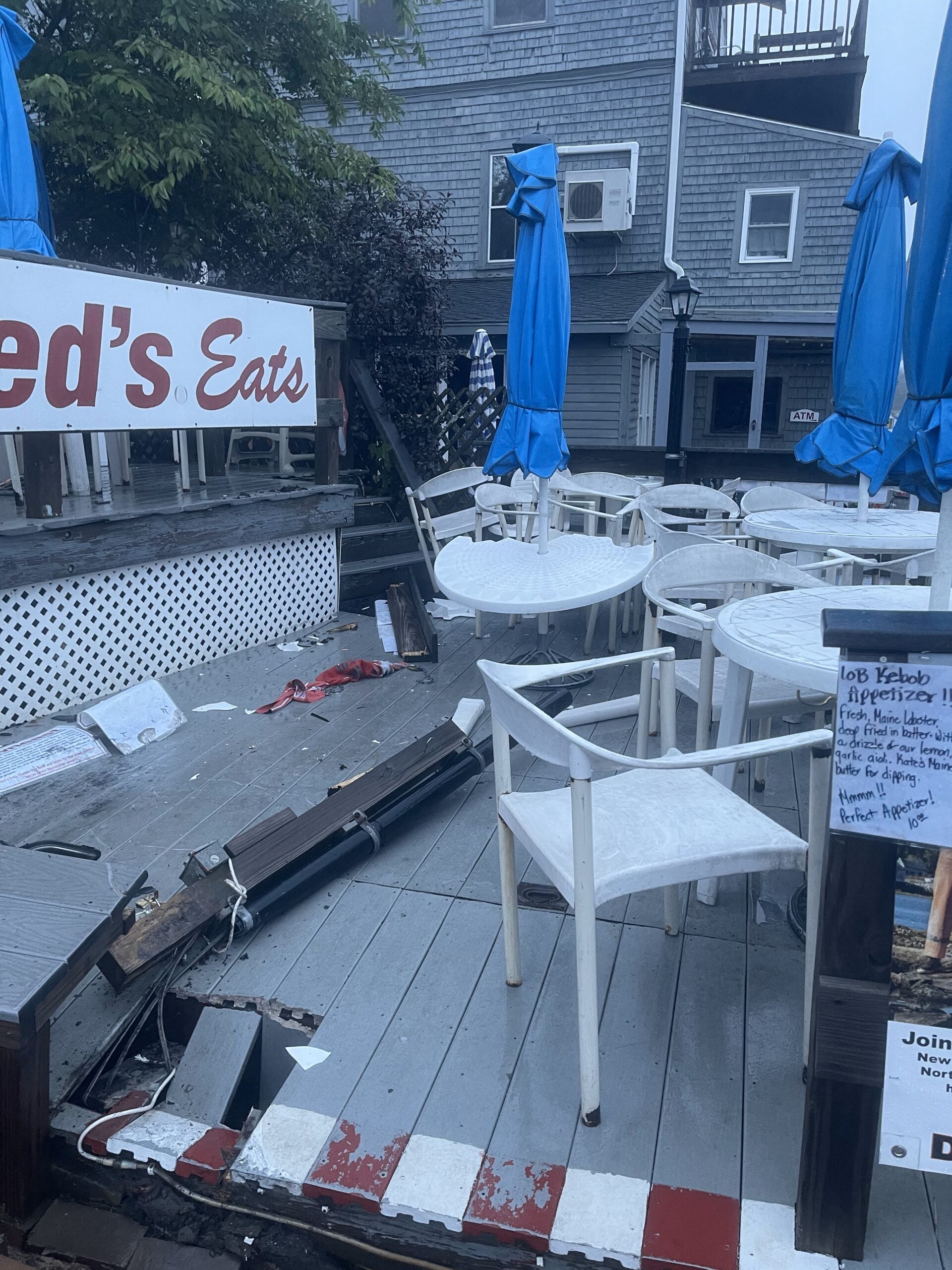 The truck, which had no loading body, veered off the road to the right and crashed onto the deck, the report said. No one was injured, but the driver was "driving too fast for the conditions," police said.
The truck had to be towed due to damage to the underbody.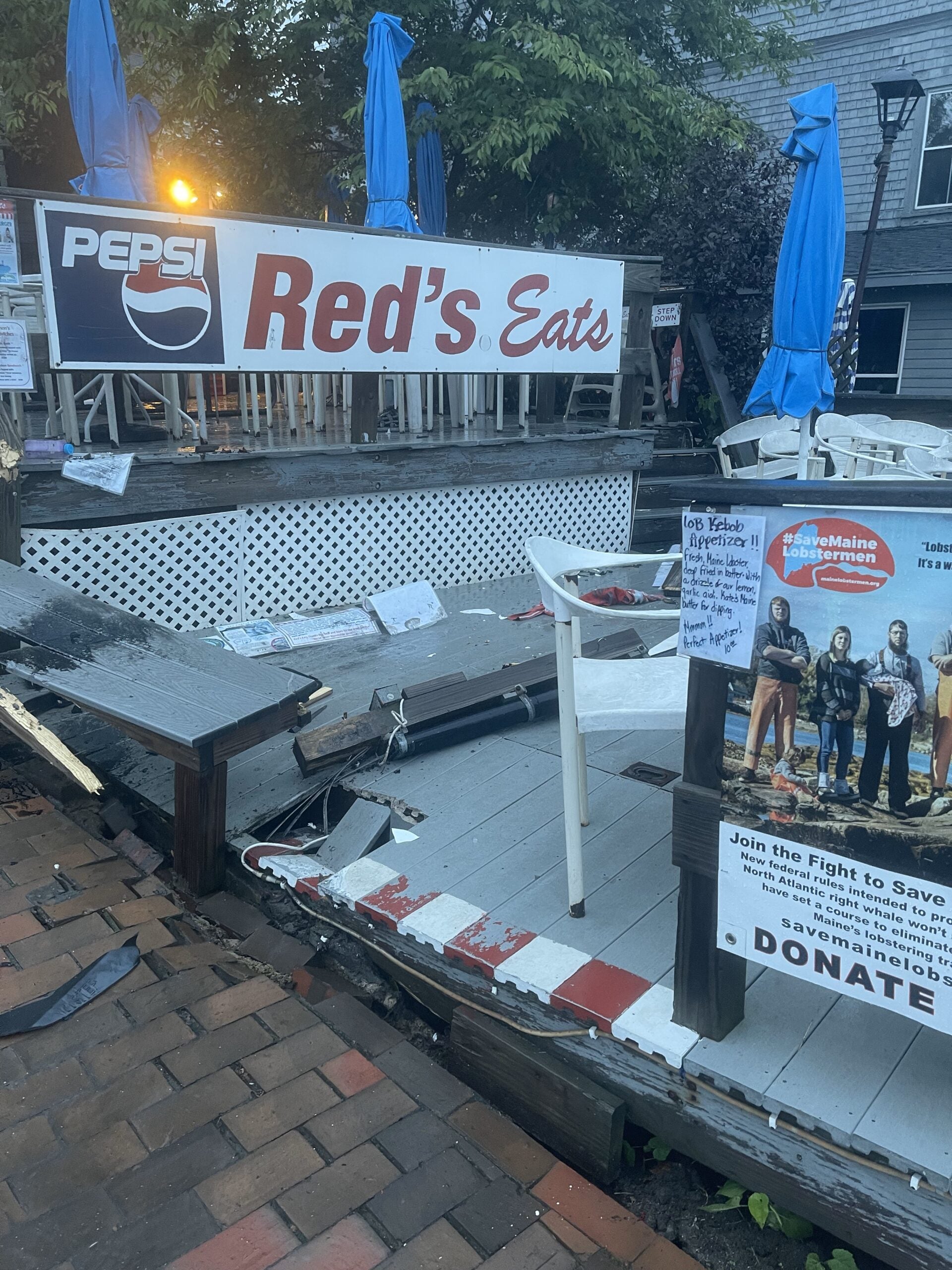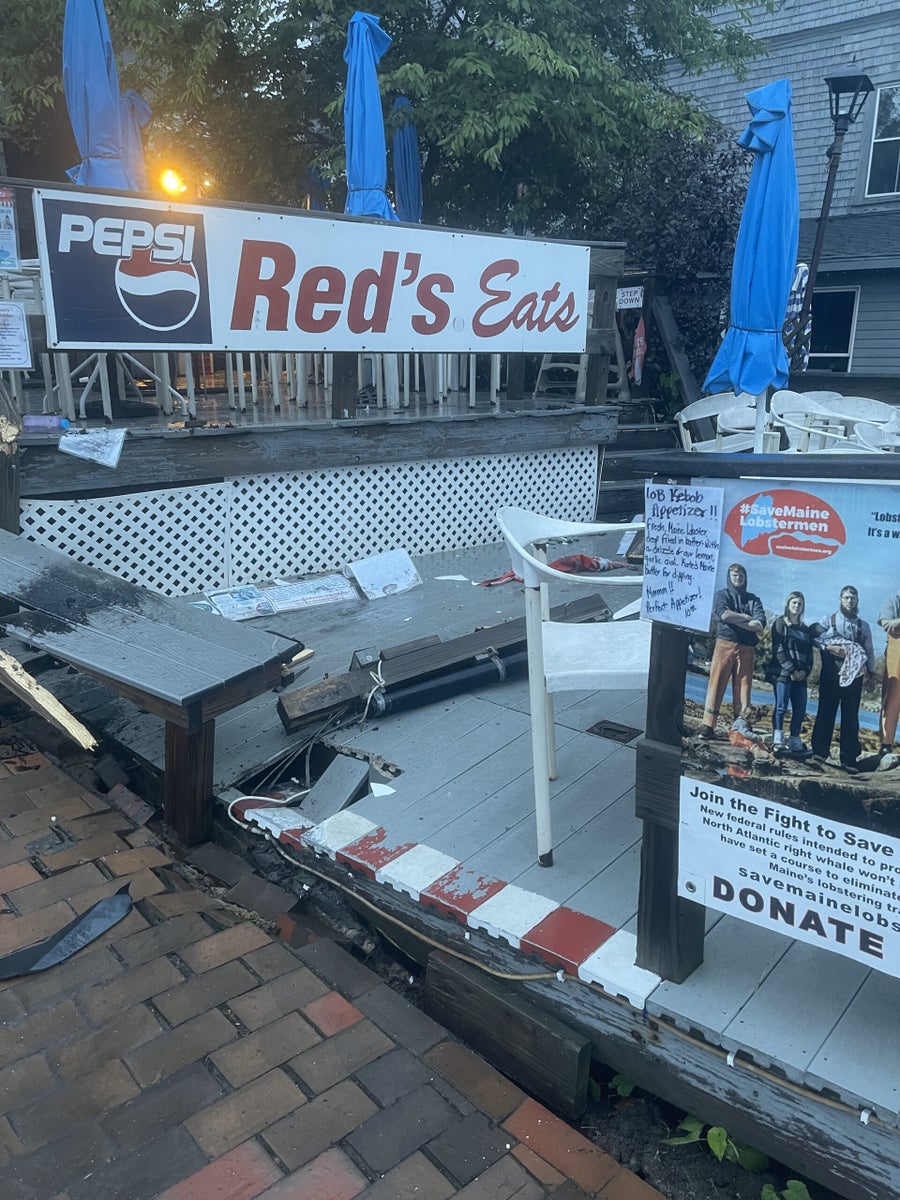 The crash also caused severe damage to the deck, stairs and nearby walkway, according to Red's Eats co-owner Debbie Gagnon.
"The impact displaced the entire deck, shattering light poles, tables, planters, and lumber being thrown everywhere," she wrote in an email to Boston.com. "The cement is cracked and damaged, the granite bollard was thrown through the bottom of the deck and ripped straight off the sidewalk."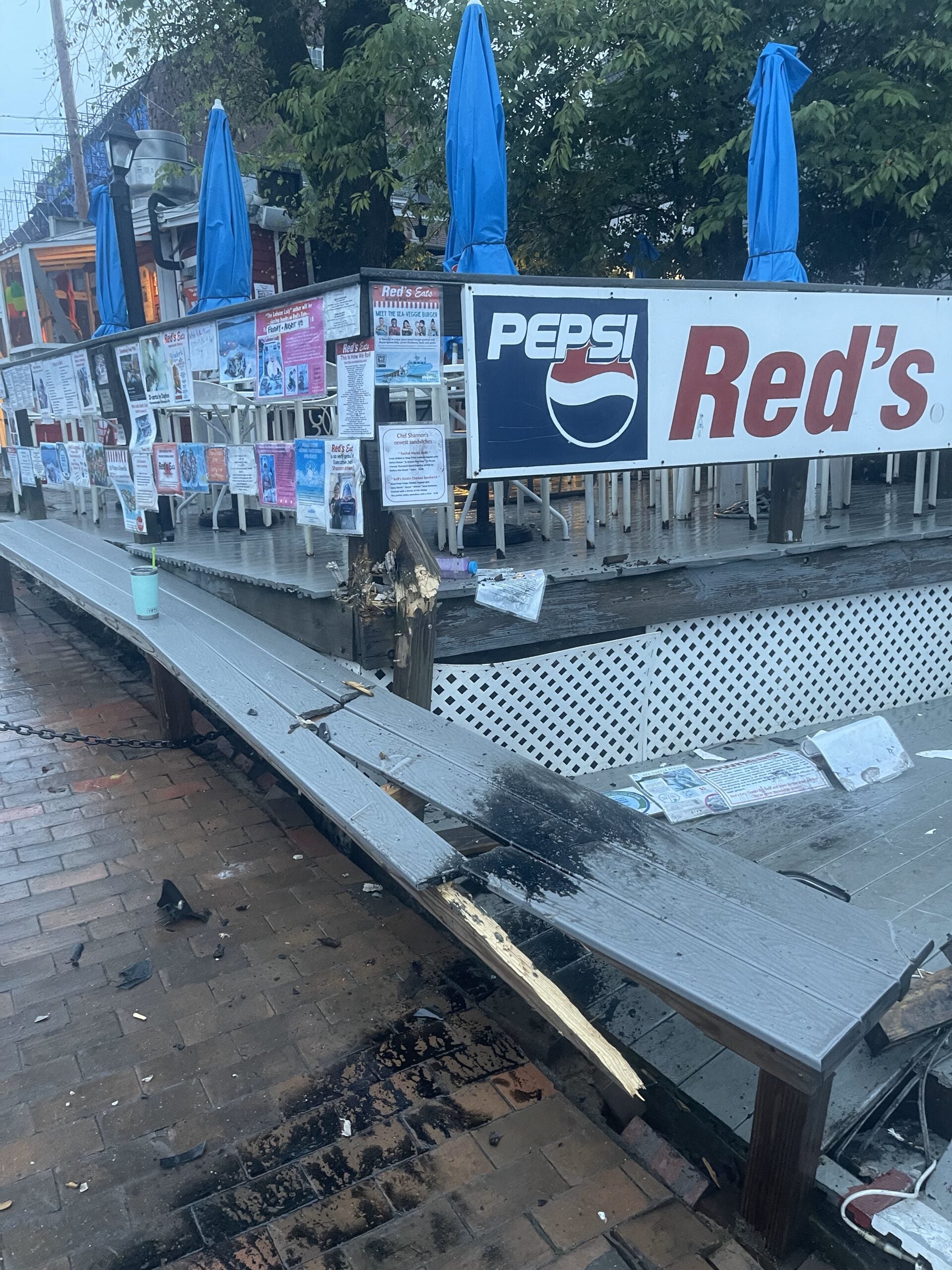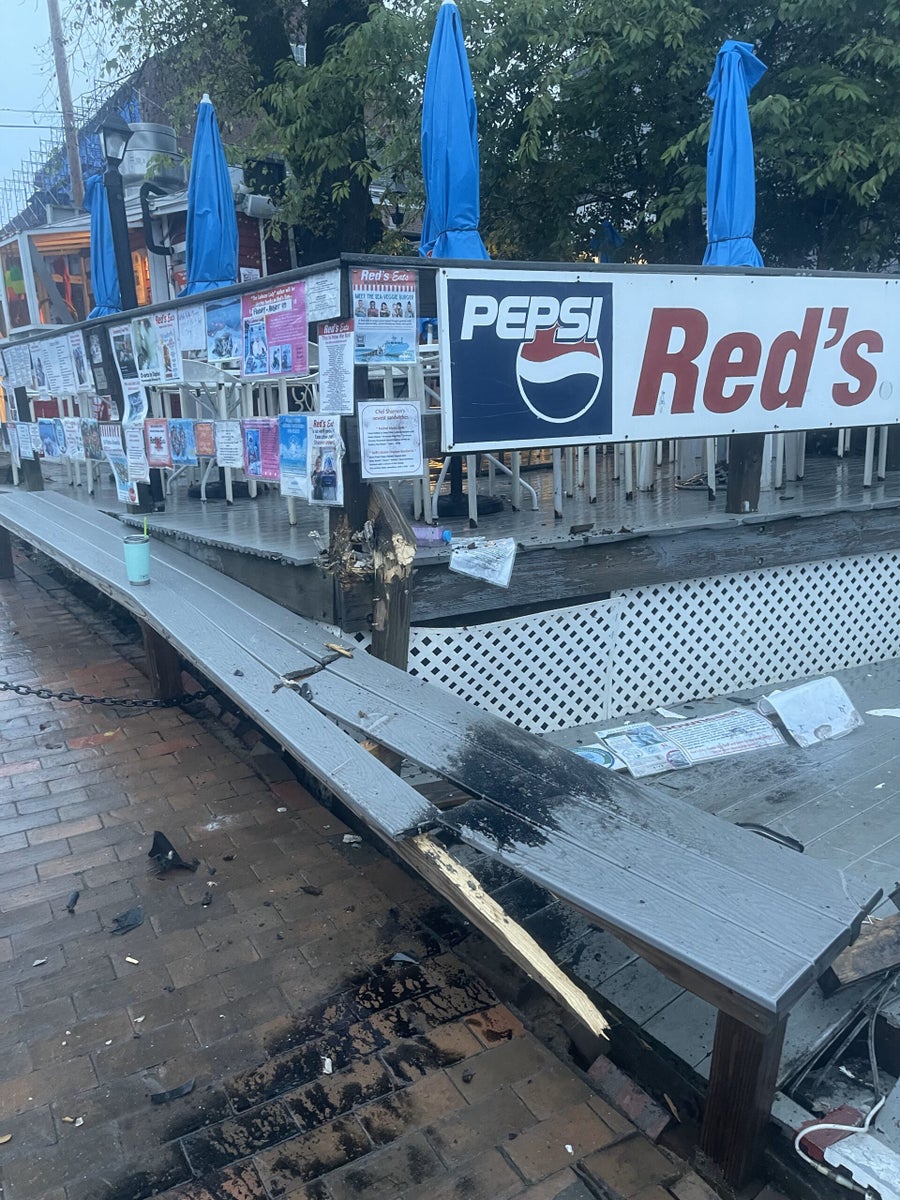 The crash affected her business and the process was very stressful, but most of all, Gagnon said she's glad no one was hurt.
Red's Eats posted to Facebook on Tuesday I want to say that it is still open and serving customers.
After more than 80 years in business, Red's Eats has been voted Best Lobster Roll in New England two years running by readers of Boston.com.
Subscribe to Newsletter
Stay up to date with the latest news from Boston.com