Sport
UFC President Dana White tests positive for Covid and seeks recovery advice from Joe Rogan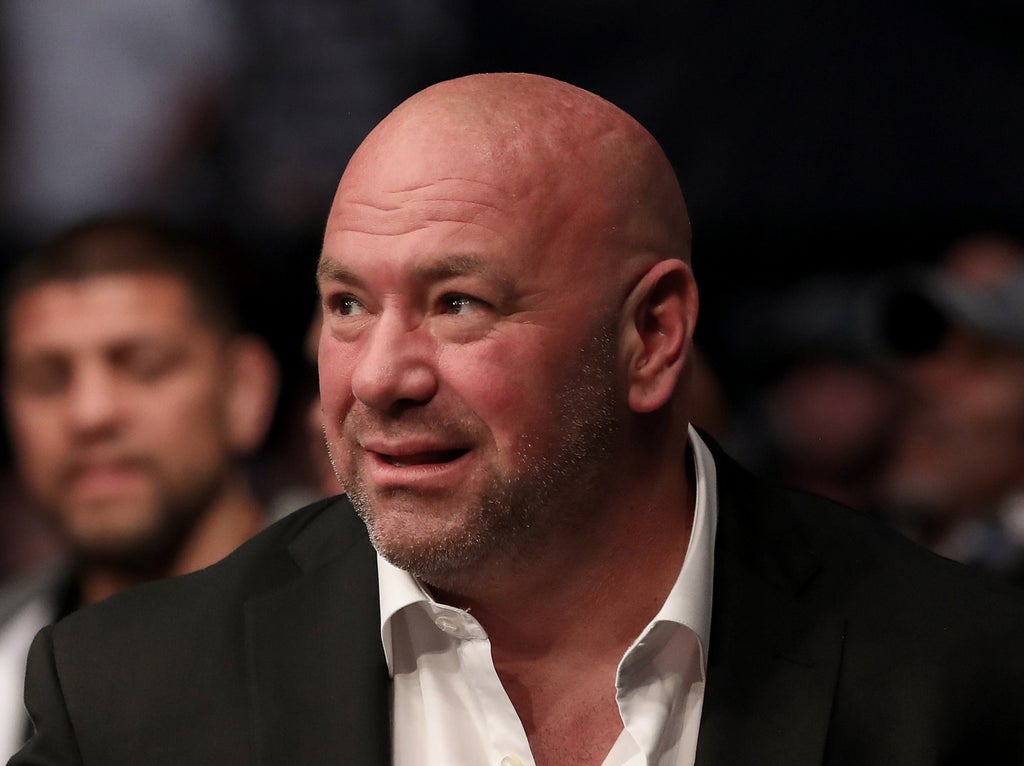 UFC chairperson White Dana revealed that he and his family tested positive for Covid-19 after Thanksgiving and that he took recovery advice from the broadcaster and podcast star Joe Rogan.
White could miss UFC Fight Night in Las Vegas this weekend due to the same illness that Rogan has this year and is being treated in a controversial fashion.
Speaking on Jim Rome Podcast"We went to my place in Maine for Thanksgiving," says White. Someone up there had it, and we went back and we all tested positive for Covid – literally my whole family and my family in Maine.
"We came back on Saturday. On Sundays – I soak in cold water and steam daily – I get out of the cold pool and into the steam, and I spray with eucalyptus and I can't smell anything. So I opened the bottle, I started smelling the eucalyptus, and I was like, 'Yeah, I don't smell.' So you know what this means.
"I literally got out of the steam, picked up the phone and called Joe Rogan."
Controversial Rogan took several drugs in an attempt to treat his Covid-19 case This year, including ivermectin – a drug that was originally used as a dewormer for horses before being adapted for use in humans to treat similar parasitic problems.
Rogan, 54, said he was prescribed the drug, despite the Food and Drug Administration saying they have not "authorized or approved ivermectin" as a treatment for coronavirus.
White, 52 years old, continued: "[Joe] says: 'As soon as you wake up in the morning, check.' So I woke up at 9 a.m. Monday, got tested, and it came back positive. He said get the monoclonal antibody in person ASAP, so I did. By noon I had monoclonal antibodies in me and then he told me to do the NAD drip. I did that.
"I wake up on Tuesday. Getting ready to shave, cleaning my razor, I can smell the alcohol. My taste and smell returned the next day at 11am. Then I took one dose of ivermectin yesterday and then I did the vitamin drip and then today I did another NAD drip.
"[I] Couldn't feel better. Feels like a million dollars. I am exercising every two days for the next 10 days while I have Covid I am in quarantine. I got my smell and taste back in less than 24 hours. "
White went on to say that he was actually vaccinated against the disease, adding: "Not that I'm some crazy anti-vax conspiracy theorist or something like that, but Rogan is a very brilliant guy. brilliant, very smart, the best and brightest talker out there, and I'm not a believer in the story.
"But at the end of the day, this is a free country. Because of what happens when you get this, they tell you to stay home for the next 10 days until you don't test positive. That doesn't seem smart to me. Just like when we went through Covid, I believe in finding solutions to problems and answers.
"Rogan has worked with over 30 or 40 people who have done this and he swears by it, and he is a good friend of mine that I have known for over 20 years. So I believe what he's saying. I believe the way he explained to me how this thing works, [it] meaningful to me. "
Despite the recommended 10-day quarantine, White is keen to appear at this Saturday's UFC Fight Night event at the promotion's Apex institute in Las Vegas.
"I'm attacking this problem with methods that Rogan has learned from very smart people," White said. "I will continue to test every two days until it is negative and then I will return to work as soon as possible. I hope [to be at this weekend's UFC event].
"If I test negative, then I will be completely positive. I'll go through the exact same process that needs to be done to make sure I'm clean and able to walk around people again.
"As soon as it's 100% clear, I'll get back to work."
https://www.independent.co.uk/sport/general/mma/dana-white-covid-joe-rogan-ufc-b1968449.html UFC President Dana White tests positive for Covid and seeks recovery advice from Joe Rogan