Truck driver searching for overturned kayak initiates water search
local news

Investigators now believe the kayak's owner drove away after letting the boat float in Whitins Reservoir.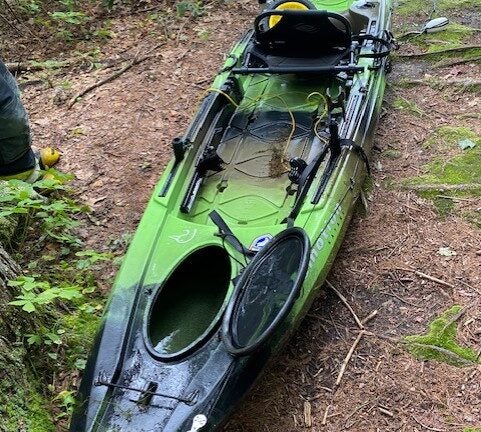 Investigators in Douglas are asking the public for help in locating the driver of a pickup truck who was seen transporting a kayak that was found overturned in a local reservoir on Thursday.
According to officials, a dive team conducted an extensive search in Whitins Reservoir after witnesses spotted an unattended kayak floating in the water near the Wallis Street Causeway. The Douglas Fire Department said there was reason to believe one person was missing in the water at the time.
Divers from the District 7 regional dive team and the Massachusetts State Police searched the reservoir through Thursday evening and resumed efforts the next morning, officials said. The environmental police assisted the search with sonar devices mounted on boats.
However, authorities said on Friday the search efforts were "unfounded" as the investigation focused on finding the owner of the kayak.
"Based on sources obtained by Douglas Police, it was determined that the owner of the kayak abandoned the boat at the reservoir and drove away shortly after it was discovered floating unattended by bystanders," firefighters wrote in a Facebook post.
Investigators released surveillance photos taken at 9:22 a.m. showing a pickup truck transporting the kayak on NW Main Street toward the reservoir. Hours later, at 2:04 p.m., the same truck was photographed driving away from the reservoir without a kayak.
Whitins Reservoir is a private watershed with no public beach or boat access.
Anyone with information on the owner of the kayak should contact the Douglas Police Department at 508-476-3333.
Subscribe to Newsletter
Stay up to date with the latest news from Boston.com