Tom Brady reflects on his emotions ahead of his return to Gillette Stadium
patriots

"I've had two decades of incredible, life-changing, transformative experiences."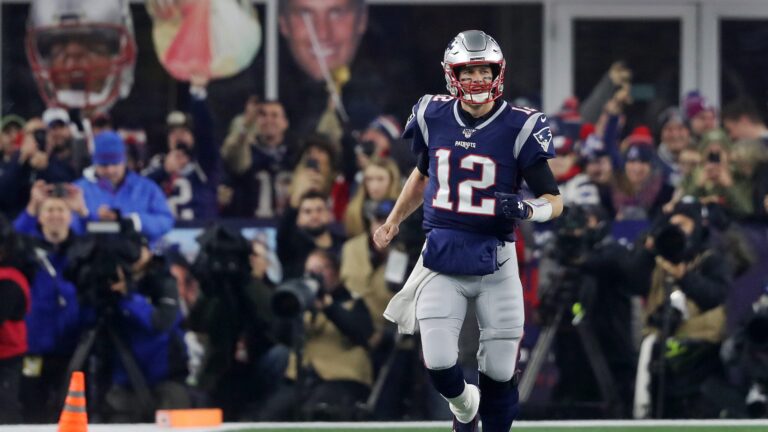 Tom Brady has Sunday afternoon marked on his calendar, as has the entire New England Patriots fanbase.
Sunday not only marks the start of the Patriots' 2023 regular season with a Week 1 fight against the Eagles, but also marks Brady's long-awaited return to Foxborough.
After announcing his retirement (for the second time) back in February, Brady will be present at Sunday's game and will be honored at a special half-time ceremony.
In his talk "Let's Go!" Podcast with Jim Gray, Brady reflected on what a trip back to Gillette Stadium means after playing 20 seasons in New England.
"Mister. [Robert] Kraft gave me a very warm welcome. So I'm going to have a lot of great friends there," Brady told Gray. "I've had so many people text me that they're happy to see me coming back. So it's going to be a really special reunion and I'm looking forward to going there. I haven't been back often, just the way things go. Your life kind of takes you in different directions."
Brady actually returned to Foxborough once after leaving the Patriots as free agency in March 2020, playing a game against New England on October 3, 2021 as a member of the Buccaneers.
While Brady received a lot of applause as the opposing player in that Week 4 game, Sunday's ceremony should mark some closure for Brady after building most of his Hall of Famer career over a total of 20 seasons with the Patriots .
"A lot of gratitude," Brady said of his emotions ahead of Sunday's event. "I've had two decades of incredibly life-changing and transformative experiences. I have so many memories from my time there. memories with the people there. I create a new memory with the people there. I'm going back to this stadium and I'm bringing my kids and my family with me in a different way. I've never been to this stadium like this before. I went there as a player. I was there once as a competitor. And now I will really go there as a fan and then I will be there as a broadcaster in the future.
"I think a lot of cool things are happening. Again, I think part of life is growing in different ways, expanding in different ways, trying new things, and stepping out of your comfort zone. It's okay. Even the expectations I have of myself. I'm going to work really hard on this part of my career. Knowing that the first time you try something you're not very good at it (expletive). When I first threw a soccer ball, I wasn't very good at it. When I first tried a math equation, I wasn't very good at it. In other words, when you try something for the first time, it won't be the easiest way and you have to keep working at it.
"However, I don't think it will be difficult to be a fan. I love the sport and I love the Patriots. So going there will be a great experience to meet a lot of my friends and family."
While the Patriots didn't reveal many details about Brady's halftime ceremony, Bill Belichick was full of praise for his longtime quarterback Monday morning.
"It will be great to see Tom," Belichick said Monday morning during his conference call with reporters. "Tom meant so much to this team, the organization and to me personally. It was a tremendous experience to coach him and for us to share the things we have shared together.
"It's definitely more than fitting to recognize him for all his great performances here. I'm looking forward to seeing him and I'm happy that he gets a lot of recognition and appreciation because he definitely deserves it."
Subscribe to Newsletter
Stay up to date with the latest news from Boston.com