News
The shooter in the Buffalo mass shooting appeared to have racial slurs on his rifle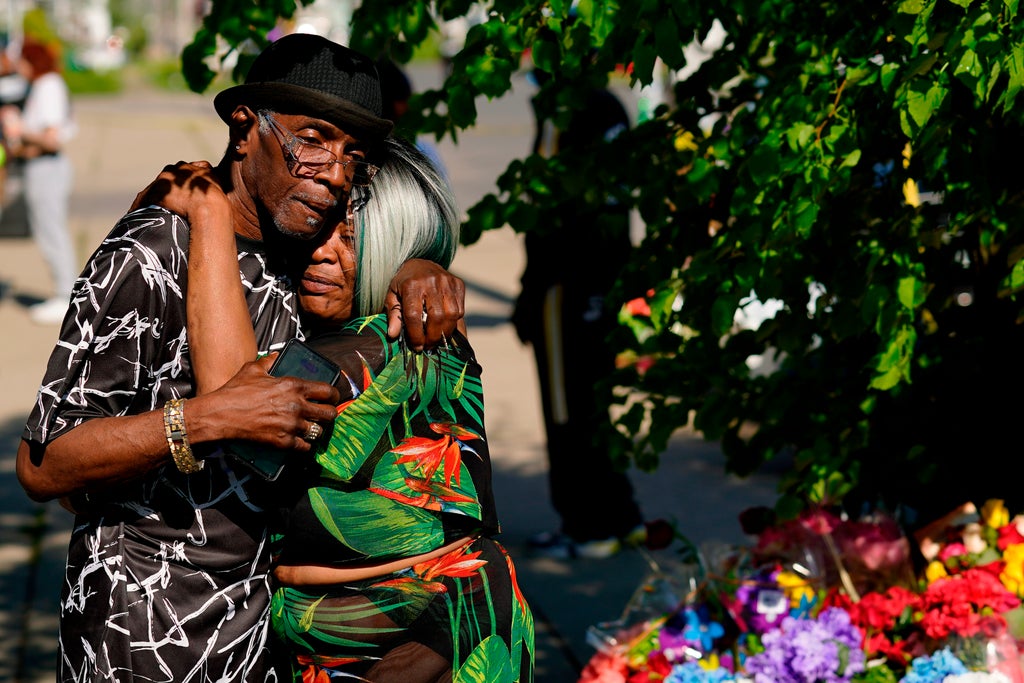 The man who killed 10 people in a racially motivated mass shooting in the Buffalo borough of New York on Saturday appeared to have racist slogans on his gun, according to stills from video of the attack.
The gunman entered the busy Tops Friendly Market neighborhood on the 1200 block of Jefferson Avenue in the state's second largest city in a predominantly black neighborhood and shot dead 13 people, 11 of whom were black.
The incident is being investigated as a possible hate crime and one suspect, 18-year-old Payton Gendron of Broome County in New York, was taken into custody alive.
Close-up footage from video of Saturday's attack, filmed by the shooter himself, shows the N-word and the number 14 – a known white racist code – written down the barrel of the gun in white paint.
A government official said "14" refers to a 14-word statement popular with white supremacists Buffalo News.
"The statement is, 'We must secure the existence of our people and a future for white people,'" the official said. It was coined by David Lane, a member of the white supremacist terrorist group known as The Order.
The officer said the suspect was a "very concerned young man" who had previously threatened violence.
"A school official reported that this very concerned young man had made statements that he intended to engage in a shooting, either at a graduation ceremony or at some point thereafter," said the official familiar with the case.
A hateful, 180-page manifesto allegedly authored by Mr Gendron was also circulated on social media, containing racist and anti-Semitic views.
Buffalo Mayor Byron Brown said the gunman deliberately tried "to take the lives of as many black people as possible" and said the attack was racially motivated.
https://www.independent.co.uk/news/world/americas/crime/buffalo-mass-shooting-racial-slur-b2079714.html The shooter in the Buffalo mass shooting appeared to have racial slurs on his rifle