The Lord of the Rings actor shares his scathing verdict on Rings of Power and Peter Jackson's The Hobbit movies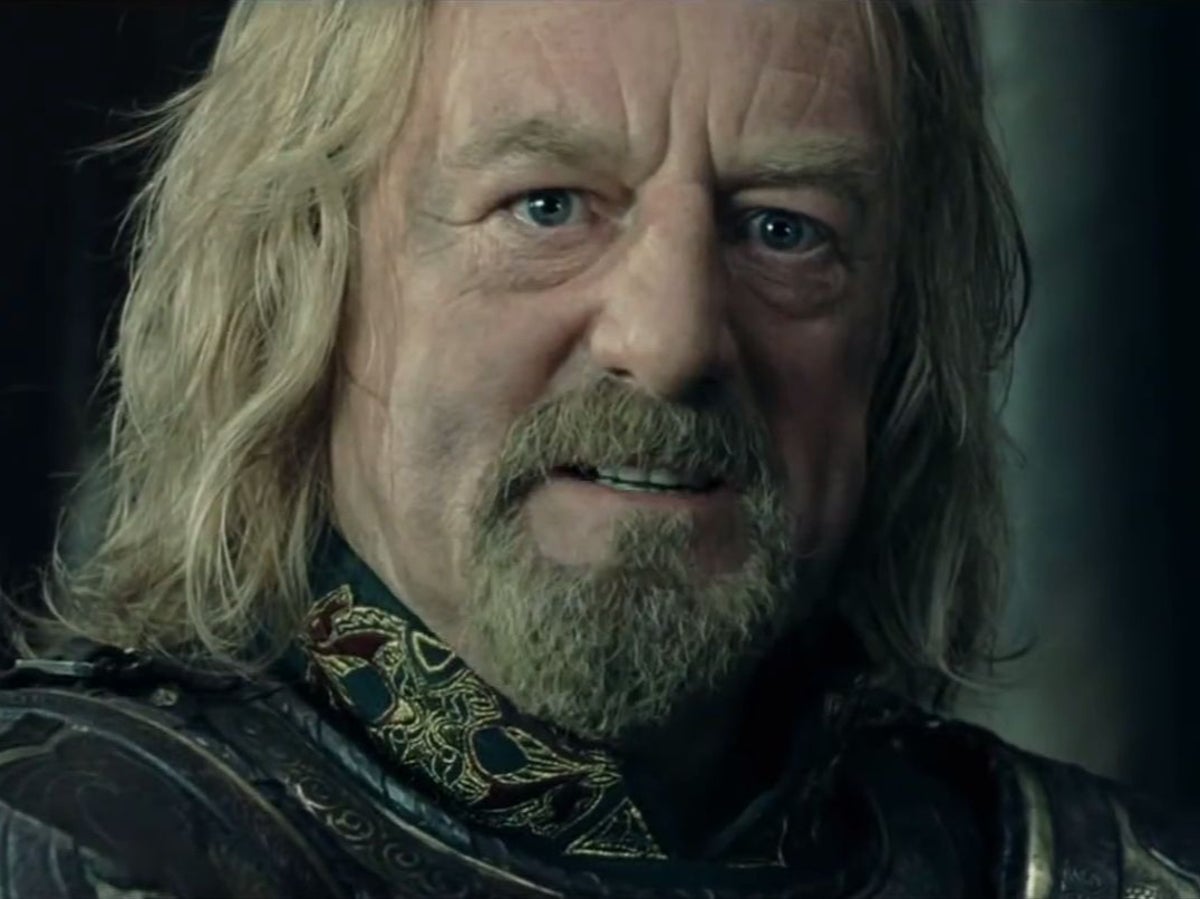 Not every Lord of the Rings actor is happy with that The Rings of Power.
Starring in one of the most successful JRR Tolkien adaptations of all time doesn't automatically mean you'll enjoy what comes next – and Bernard Hill is proof of that.
The actor, who played King Theoden in Peter Jackson's trilogy (2001-03), slammed Amazon Prime Video's high-budget series, calling it "a profitable venture".
Hill tells metro in a new interview: "I'm not interested in seeing that or being in it."
He added, "Good luck to her and all that stuff, but it's not like the original."
When asked if Jackson's film franchise should have put an end to further Lord of the Rings adaptations, Hill, 77, replied, "Absolutely, yes."
He even said Jackson "pushed it through" by turning around The Hobbit into three films.
"It's a tiny book," he said, adding, "They did it really, really well. They expanded it [but] I think you can only stretch a piece of rubber that far.
"I think they made it in The Hobbit because, without a doubt, there were some really good things in The Hobbit."
Meanwhile, Hill's Lord of the Rings co-star has praised Andy Serkis, who played Gollum the rings of power, Calls it "loyal" to Jackson's trilogy.
The series that shed light on a period of Middle-earth history that predated Jackson's trilogy by thousands of years. started on September 1st.
It also divided Tolkien readers, with some praising the lavish visual effects and others criticizing the "silly" dialogue.
https://www.independent.co.uk/arts-entertainment/tv/news/lord-of-the-rings-of-power-bernard-hill-b2236761.html The Lord of the Rings actor shares his scathing verdict on Rings of Power and Peter Jackson's The Hobbit movies