Entertainment
The Glow Review: A Daring Supernatural Epic Turns into Doctor Who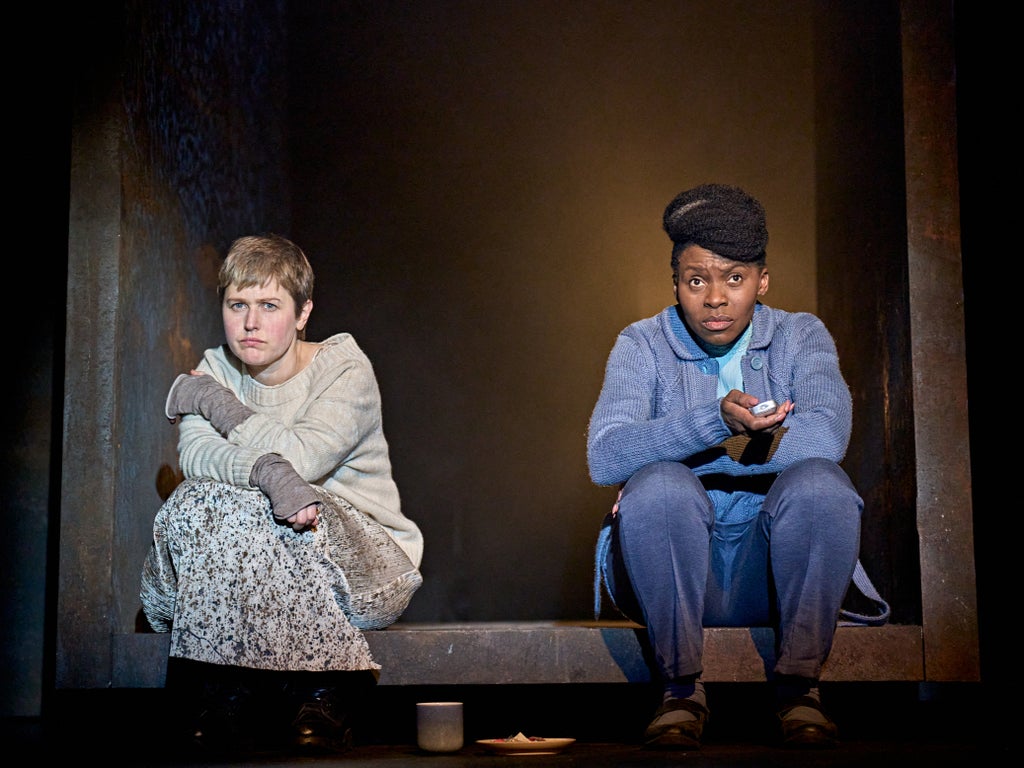 It's 1853 and a girl (Ria Zmitrowicz) sits alone in the dark, windowless cell of an asylum, not knowing how long she's been there or how she got there. Step into Mrs Lyall (Rakie Ayola), clutching a lamp that brings a bit of light to the murky stage (though you still have to squint). A "renowned writer, social thinker and spiritualist," Lyall was looking for an accomplice to help with her work – a "passive" woman she could summon. recover souls. Who better than the nameless, speechless creature convulsing in front of her?
Alistair McDowallThe latest products on offer are indeed daring things. The Glow is an epic that presents the supernatural as a violent, yet often humorous one – but just when you think you've accepted what it is, the play changes in an unbelievable way. A true game of two innings, it's one of those theater experiences that will benefit from multiple clocks to dazzle you.
An electric performer, Ayola imbued Mrs. Lyall – a self-proclaimed "striking woman" – with both illusion and darkness. Her vocals are of great quality, the vocals switch in seconds when she makes it clear that she will listen, thank you very much. Mrs. Lyall's abilities were treated with skepticism by her son Mason (a sublime Fisayo Akinade) and initially by us. "Traditional parents don't use their children in diabolical rituals," he said, rolling eyes that could be heard in his voice.
But when Mrs. Lyall uses the girl (whom she names Sadie) in her suggestive attempt, it becomes clear that something is different. Sadie never ate or slept and asked not to perform the ritual again, with haunting images of flowing lava and fire projected on the walls. It is these designs and the lighting that are the undeniably star of the show, Jessica Hung Han Yun playing with extremes of light, dark, and shadow throughout. Often the only light comes from a hand-held lamp, a flaming torch, or the eerie glow in Sadie's seductive palm. The walls move around her at a lethargic speed that makes you wonder if you're the one seeing everything.
In act II, The Glow turn into something new. Left behind are Mrs. Lyall and the 1850s – now, it's a time travel adventure that spans from 300,000 BC to 1999. Sadie (who has now gone with Brooke) links it all up. All of them, transitioning between the ages along with medieval knights, college dropouts and a sweet Welsh nurse. She never gets old, never dies.
In theory, including multiple timelines would expand McDowall's already unusual world. But the melody is closer to a more complex sound Which doctor? Adventure and lack of driving of the fast-paced first half. Sadie/Brooke can now speak for herself and her monologues are a smooth mix of prose and poetry. But when her frenzied energy is replaced by fatigue (since she's jumping through time, we'll let her off the hook), the character loses its original spark. Unfortunately, so is the program, and the two behaviors are still difficult to reconcile.
'The Glow' runs at Royal Court until March 5
https://www.independent.co.uk/arts-entertainment/theatre-dance/reviews/the-glow-review-alistair-mcdowall-royal-court-b2002702.html The Glow Review: A Daring Supernatural Epic Turns into Doctor Who