The funeral of a woman who drowned and rescued her son was held on Thursday
local news

"While her physical presence left a void, Melissa's spirit will forever linger in the hearts of those she touched."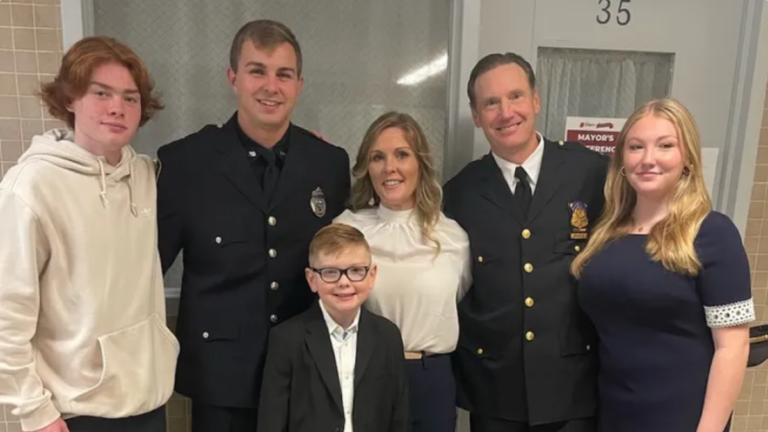 Burial arrangements have been announced for a 44-year-old woman who drowned trying to rescue her son from a waterfall in New Hampshire.
Lynn's Melissa Bagley's funeral will be held at Solimine Funeral Homes on Thursday at 8:30am, according to sources the funeral home's website.
"Although Melissa's professional achievements have been exceptional, her family has always come first and her greatest joy has been being a mother. She was always the first to volunteer for her children's activities and did her best to make sure it wasn't just her children who felt supported," the funeral home wrote.
"While her physical presence left a void, Melissa's spirit will forever linger in the hearts of those she touched."
According to the New Hampshire State Police, Bagley was hiking at Franconia Falls when her 10-year-old son fell in the water. Bagley jumped in to save him. Her other two children then stepped in to help their brother and mother.
Police said the 10-year-old was rescued but Bagley drowned and was unable to be resuscitated despite her husband's attempts to resuscitate her.
According to a Facebook post from the Everett Police Department, where Bagley's husband is an officer, she has set up a family support fund. All proceeds go to Bagley's children.
A GoFundMe for the family, organized by Alison Frazee, was launched on Wednesday. According to GoFundMe, the Bagley family's funds are intended to "bring comfort."
"Melissa was a devoted wife and mother who displayed unmatched courage in her final act. Please consider donating and sharing. The Bagley family sincerely thanks you for your support," reads GoFundMe.
Subscribe to Newsletter
Stay up to date with the latest news from Boston.com