Taika Waititi's tweets about trans people have raised tough questions about retrospective shame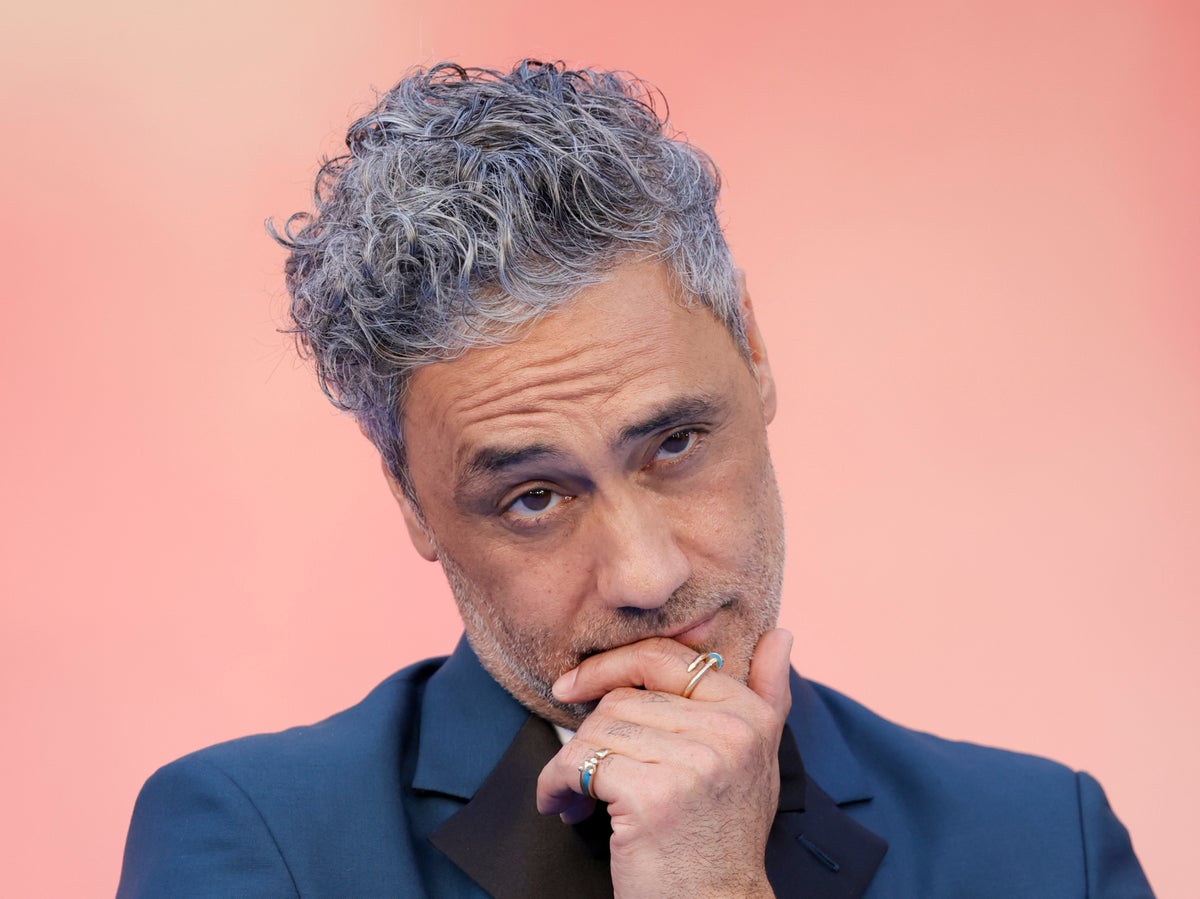 RPop up. It's a word you see all over the internet these days. Not in the sense of a swimmer catching a breath between strokes – more like a bloated corpse being washed ashore after being inadequately weighted. Problematic tweets, offensive interview clips, racist comedy skits: these are the things that keep "emerging" in the modern age. The moment they rise above the water, the seagulls descend.
The latest celebrity to get into an uproar over "tweet resurfaces" is filmmaker and actor Taika Waititi. The 46-year-old New Zealander recently directed the Marvel blockbuster Thor: Love and Thunder, and was in the news yesterday (August 9) following his surprise wedding to pop star Rita Ora. The tweets – shared by Waititi nearly a decade ago, in January 2013 – were, many argued, transphobic and offensive. After making a series of snide comments about a beauty pageant, he wrote: "No disrespect to men who want to be/dress as women. I should have just said her makeup looks manly." In another tweet, he wrote, "My trans friends can walk in heels. but you're right, actual kathoey look better." ("Kathoey" is a Thai term with a complex history of meaning in relation to transgender people, especially women.) Waititi was not a big-name public figure at the time—a small role in Green Lantern and his relatively obscure indie film Young were his most notable merits – so the comments have not provoked any significant backlash so far. Reactions ranged from disappointment to demands for an apology to somewhat gleeful condemnation. But even if we can all agree that his tweets are offensive, is it really any good for anyone to go back 10 years for a quick catch?
Microscandals like this one— online PR setbacks that never threaten to jeopardize a career—usually follow the same pattern. After the offending material is sufficiently shared online, the celebrity is forced to admit their wrongdoing and change, in a standardized act of self-preservation: remorse as branding. In the last year or two, we've seen this happen to celebrities including (off the top of our head) actors Neil Patrick Harris and Ellie Kemper, comedians Joe Rogan and Randy Rainbow, game show host Ken Jennings — and many, many more . Of course, not all of these transgressions are as serious as others. I'm sure few would argue that Waititi's tweets deserve the same backlash as Rogan's earlier use of the "N-word" or Harris' decision to serve a meat platter modeled after Amy Winehouse's decomposing corpse at a Halloween party . But the process is always the same and most often ends in a creeping apology. (Waititi has yet to respond to the criticism he's received; The Independent reached out to a representative for comment.)
For many people, especially those on the political right, these demonstrations of public shame are part of what has become widely known as "breakaway culture." While the term is too often confused with the simple notion of accountability, there are no denying that there are instances where social media's thirst for quick exposure has heightened the seriousness of historical crimes. The more this happens, the more difficult it becomes to convince those who rebel against the "breakout culture" of the need for proper accountability of public figures. This isn't meant to diminish the pain of those offended by Waititi's tweets, of course – but society's broader understanding of trans people and trans issues has evolved greatly even in the decade since his tweets, and language norms have changed to reflect this . Certainly there are more urgent and consequential battles to be fought.
To some extent, the more pertinent critiques of Waititi and his relationship with queerness are contemporary. Waititi has struggled to position himself as a force for positive change within the typically heteronormative space of blockbuster filmmaking. After Waititi told viewers at a screening of love and thunder that the film would be "super gay," queer Marvel fans were disappointed to learn that the film's actual LGBT+ content was rather minimal (a same-sex hand kiss was the meager highlight). Some have branded his approach to his Thor films as queerbaiting – using the promise of queerness on screen as a marketing strategy while failing to deliver in the work itself. Waititi appears to be nurturing a personal following among queer fans elsewhere. He currently stars and executive produces in the queer-focused pirate comedy Our flag means death. In conversation with out magazine about love and thunder's gay content, he joked about being a "little gay icon" and told the outlet that "we're all queer" (meaning people). Perhaps the kind of complicated relationship he currently has with queerness — and the queer community — makes his decades-old tweets all the more worthy of scrutiny. Or maybe it makes them a distraction.
What is the hope of subsequent public shaming? It could be that even the most superficial apology is enough. It can be argued that even a purely performative apology makes sense in the long run to renegotiate the boundaries of publicly acceptable saying. Bit by bit, setback by setback, hate speech approaches are pushed further out of the mainstream. In this way, perhaps we can ultimately view public shaming as a harm reduction exercise.
And yet it's difficult to scroll through the reactions to Waititi's resurfaced tweets and see this bigger picture staring back at you. All I can see is a man who said inappropriate things a long time ago, unaware that one day his words would — or could — be used against him. I don't excuse him. But at some point we all have to decide if it's better to shut down the waves over unpleasant memories.
https://www.independent.co.uk/arts-entertainment/films/features/taika-waititi-tweets-resurfaced-trans-flag-means-death-b2142812.html Taika Waititi's tweets about trans people have raised tough questions about retrospective shame