Strictly speaking: The snow-themed pro routine was cut from the results show following the Solihull ice tragedy which left three boys dead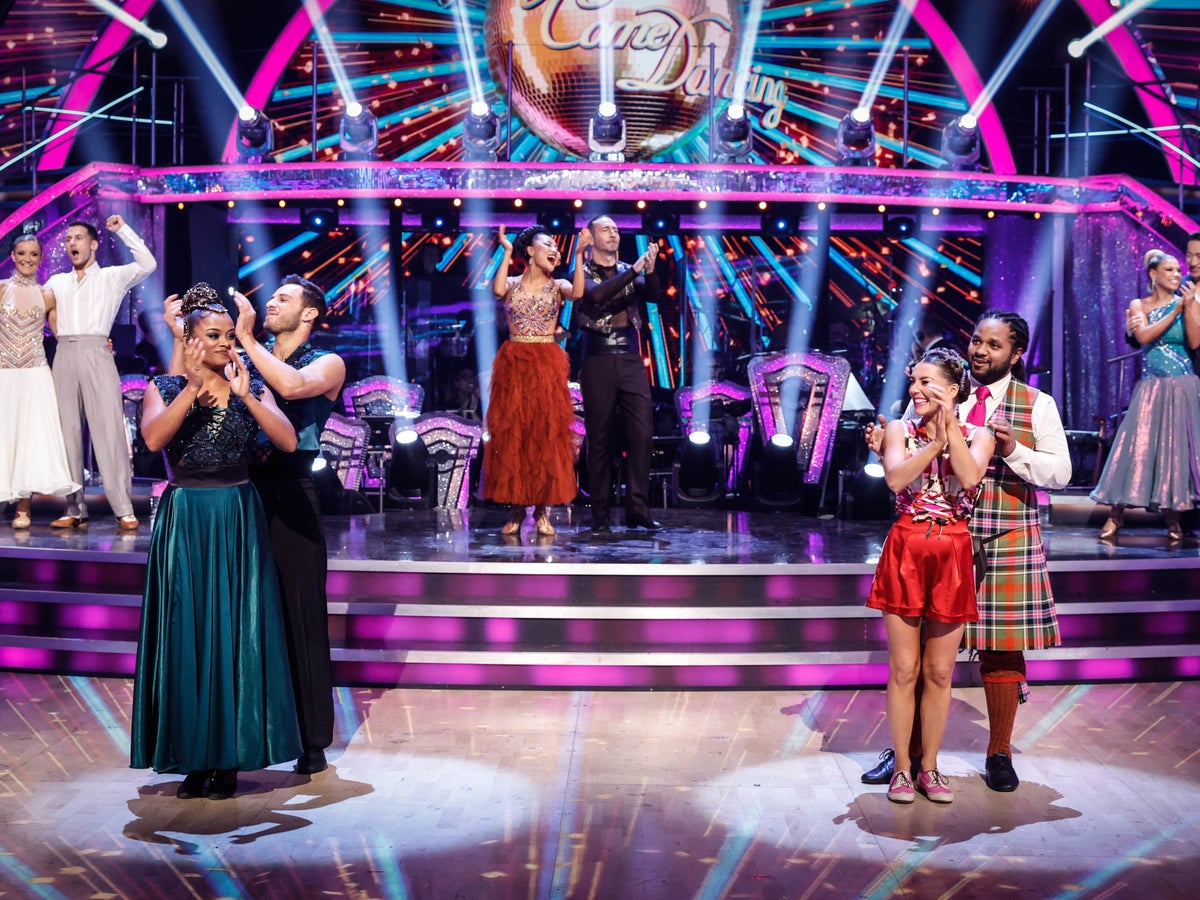 Be sure to come dance clipped a snow-themed routine from its recent results show after three boys died in Solihull after falling through ice.
On Sunday afternoon (December 12) three children aged eight, ten and eleven slipped through thin ice at a lake in Solihull and died in the water. A fourth boy, aged six, remains in critical condition in hospital.
You can follow updates on The Independent's live blog here.
Monday evening (December 13) Strict The results show was set to begin with a pre-taped icy routine that starred the professional dancers as Snowflakes while judge Craig Revel Horwood played the Frozen.
But although Tess Daly referenced the dance at the end of the semifinals, the results show went on without the performance in the final cut.
While viewers questioned why the pro number that normally opened the show hadn't aired, reports surfaced that the BBC had withdrawn the segment following the Solihull tragedy.
A BBC spokesman confirmed: "In light of tragic news events, we have made the decision not to broadcast the group dance on this week's results show."
A source had previously told The sun: "Strict knew they couldn't broadcast the dance in light of the terrible news from Solihull. Of course, everyone on the show agreed and it was decided not to air the performance."
News of the boys' deaths broke Monday after police found the four boys at the scene. A policeman had tried to smash through the ice to reach the children.
All four children went into cardiac arrest while being rescued from the lake in Kingshurst Nature Reserve by rescue services.
Temperatures in the area are believed to have dropped to 1°C at the time of the incident and have dropped to -3°C overnight.
Members of the Kingshurst community continue to grapple with the shock of the weekend's events, with a makeshift memorial being built near the lake.
https://www.independent.co.uk/arts-entertainment/tv/news/strictly-solihull-routine-snow-ice-b2245050.html Strictly speaking: The snow-themed pro routine was cut from the results show following the Solihull ice tragedy which left three boys dead