Shohei Ohtani and 6 others decline qualifying offers and remain free agents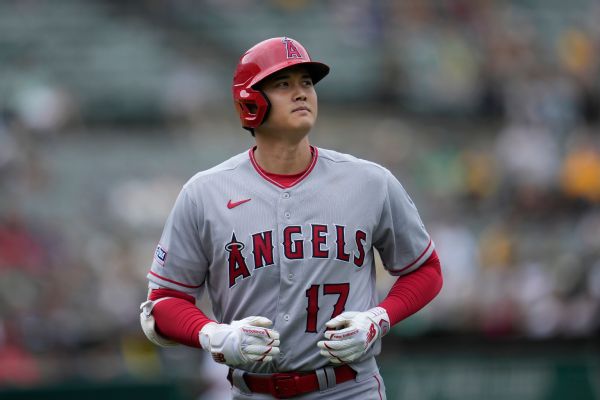 NEW YORK – Shohei Ohtani was among seven players who rejected $20,325,000 in qualifying offers from their former teams on Tuesday and remained in free agency to pursue more lucrative contracts.
In addition to Ohtani, who said no to the Los Angeles Angels, outfielder Cody Bellinger (Chicago Cubs) also rejected offers; pitchers Josh Hader and Blake Snell (San Diego), Aaron Nola (Philadelphia) and Sonny Gray (Minnesota); and third baseman Matt Chapman (Toronto).
By making a qualifying offer – calculated as an average of the top 125 contracts by average annual value – a team would receive an additional selection in next July's amateur draft if a player signs elsewhere beforehand. A team that signs the player could lose a draft pick or two.
Qualifying offers began after the 2012 season and only 10 of 131 offers were accepted.
Ohtani leads a free agent class that includes starters Eduardo Rodriguez and Jordan Montgomery, as well as Nola, Snell, Gray and Japanese star Yoshinobu Yamamoto, who is not tied to draft pick compensation.