Shane MacGowan: The Pogues singer's wife singer hopeful will return home 'tomorrow' after suffering from brain inflammation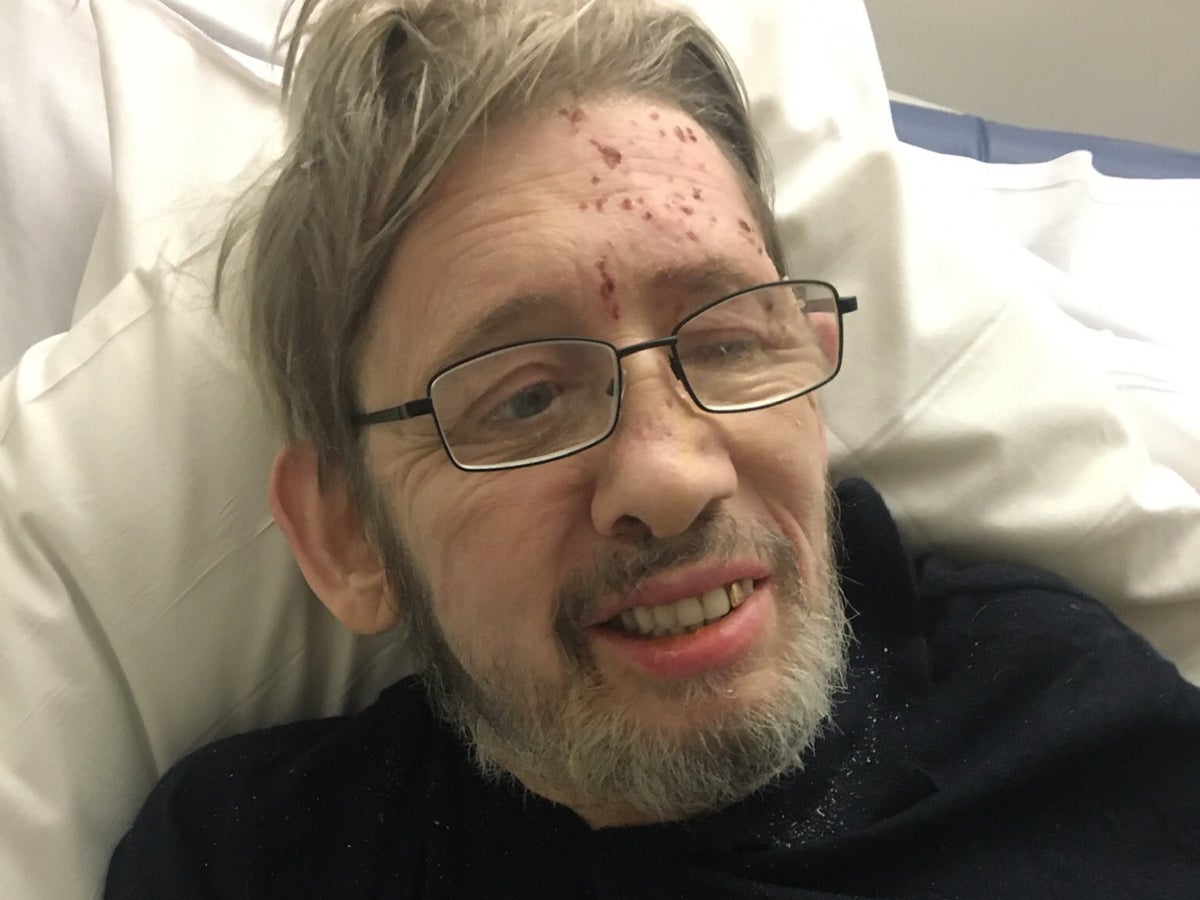 Shane MacGowan's wife, journalist Victoria Mary Clarke, has given fans a promising update on The Pogues frontman's health.
MacGowan was hospitalized earlier this month (December 5) after contracting viral encephalitis, a condition that causes inflammation in the brain.
The 64-year-old "Fairytale of New York" artist also contracted shingles, which spread to his eye.
Clarke previously told fans that doctors were "confident that he will be fine," and thanked fans for the well wishes following his illness.
On Tuesday (December 13) she shared a picture of MacGowan in his hospital bed with the caption: "fingers crossed @ShaneMacGowan will be home tomorrow!"
Talking to the Irish Sunday independent She also spoke about the situation over the weekend.
"I was absolutely terrified. You don't know what's gonna happen, do you? You just don't know," Clarke said.
"I saw it on his face. His eye turned red and began to close. I called the doctor and the doctor said it was very dangerous so we had to get him to the hospital right away," she continued.
Left untreated, encephalitis can lead to death in 10 percent of cases. Severe cases can also lead to seizures, hearing loss, and blindness, all of which can be permanent.
"The hospital explained to me that shingles can go to the brain, and that's what happened to Shane, so they want to keep him on an IV for two weeks now," Clarke said in the Dec. 13 interview.
"He seems perfectly normal now," she added. "He's mad because he's not allowed to drink in the hospital."
https://www.independent.co.uk/arts-entertainment/music/news/shane-macgowan-health-hospital-wife-b2244369.html Shane MacGowan: The Pogues singer's wife singer hopeful will return home 'tomorrow' after suffering from brain inflammation