Entertainment
Severance review: Patricia Arquette and Christopher Walken add a sinister edge to this ambitious office sci-fi drama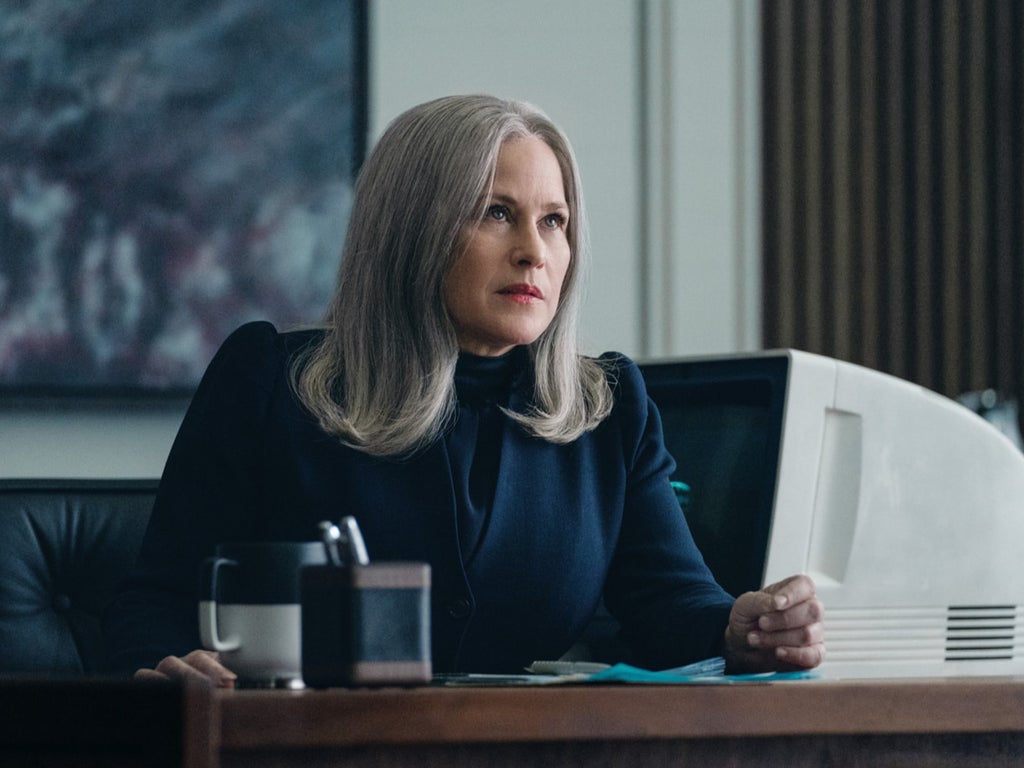 We've all probably had jobs we'd like to forget, but to really divide your mind between work life and personal life – so you really don't remember anything about 9 to 5 my hours after the timer runs out – well, that might be taking things a little too far. Not so for Lumon Industries, the shady corporation at the heart of Quita super stylized thriller that presents itself somewhere in the middle of a Venn diagram in the midst of a heart-wrenching 2004 love story Think freer travelGeorge Orwell's 1984 and advertising story placed at the office Crazy men.
Partly directed by Ben Stiller, the 10-part Apple+ series revolves around Lumon's mysterious "macro data fine-tuning" division, where all workers go through a "severance" process. A type of time dictated by personnel, it causes employees' memories between working hours and their personal lives to be "spatially skewed", so that when they work, they have no concept of what to expect. who they are in the outside world, and vice versa. If that all sounds like a Kafkaesque nightmare, that's because it is.
Lumon's new recruiter, Helly (Britt Lower) is really skeptical about her new job, especially when she shows a video of herself agreeing to the severance procedure. When she tried to protest her obvious decision to join the company, her co-worker Mark was brainwashed and savagely left.Parks and RecreationAdam Scott), is fighting his own demons. In the outside world, he's a troubled, alcoholic widow who took a job at Lumon to distract him from his loss. Not that it's working. "Forgetting her for eight hours a day is not the same as healing," cheerfully points out his sister, played by Jen Tullock.
Such a sinister premise leads to moments of brilliantly somber humor and eerie surrealism, deftly managed by an exemplary cast. Far from her benevolent, Oscar-winning performance in Childhood, Patricia Arquette cold and ruthless as boss Peggy, and Christopher Walken also pops up, apparently entering the regular television phase of his career after last year's BBC comedy Outlaws. After his memorable turn in a Waystar Royco team building exercise with Kieran Culkin in Heir, Zach Cherry plays another grimacing co-worker, while John Turturro's Lumon stooge is a brilliantly observed office stereotype. Both are "disconnected" employees who spend their days sifting through unexplained, seemingly meaningless data in what appears to be an understanding of what sociologists know. The late David Graeber wrote in his 2018 book Bulls *** Employment: A Theorywhich eliminates the notion of meaningless work that depletes workers of their sense of self-worth to which they must commit their lives.
Lower's Helly isn't the only one to question the puzzling severance process. A former Lumon employee named Petey (Yul Vazquez) has survived a supposedly irreversible brain transplant and tracks down a real-world version of Mark in an effort to share information about the company. At first, Mark was confused; he has never met this man. But, of course, they've actually spent the past three years together at the office.
As high-concept television goes, Quit pretty lofty, but its ambitions are compelling – especially since it might just be the backlash of the bull jobs we've all been waiting for.
https://www.independent.co.uk/arts-entertainment/tv/reviews/severance-review-recap-patricia-arquette-christopher-walken-b2018356.html Severance review: Patricia Arquette and Christopher Walken add a sinister edge to this ambitious office sci-fi drama