Tech
Serious Sam Siberian Mayhem Review: Ice Cold!
Serious Sam: Siberian Mayhem is Sam Stone's latest adventure and takes him to the frozen land of Siberia. This expansion is co-developed by Timelock Studio, the company that has many famous modders from the community. Siberian Mayhem is a standalone expansion and you don't need to own Serious Sam 4 to play it. If you are a fan of the series, you can join right away. In our Serious Sam Siberian Mayhem Review, we'll take a look at what Sam did in Russia.
Story and Writing
Look, this is Serious Sam, and it's exactly what you think when it comes to story or writing. Siberian Mayhem offers an extended look at Serious Sam 4 and gives players a look at events between the title's penultimate and final stages. You have to take a detour, to Siberia, which offers some fresh vistas and characters to interact with. As an expansion, I find that the storytelling is more focused and some of the characters that appear to play an important role in your quest.
The writing is often hilarious, and Sam continues to come up with clever ways of writing that never fail to create intrigue for any situation. Despite being surrounded by hundreds of enemies at any given time, Sam's evil can care about attitude, and continued honest optimism never gets old. It's refreshing to see a character who isn't always brooding and one of the reasons Sam stands out.
Some of the minor characters appearing in this expansion are quite different from each other and don't get in the way.
Gameplay and controls
Like the previous entries, Siberian Mayhem is a fast-paced shooter where player skill is paramount to progress. While you can get bonus abilities through exploration, most of what you'll do relies on your understanding of how to maneuver the battlefield. Constantly moving around is absolutely important, and the game is designed to support that gameplay. Stay in one place too long, and a Kamikaze will blow you away.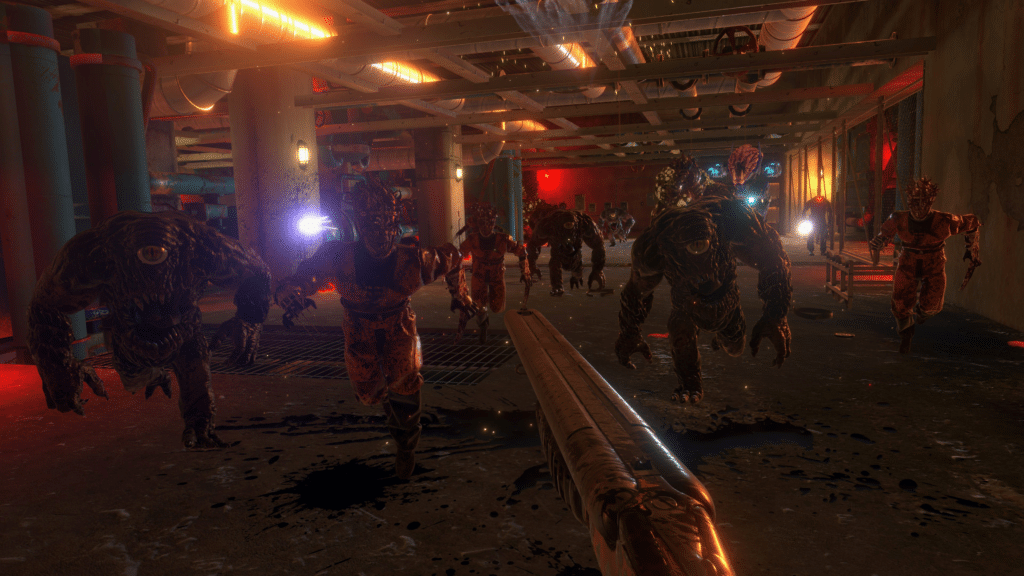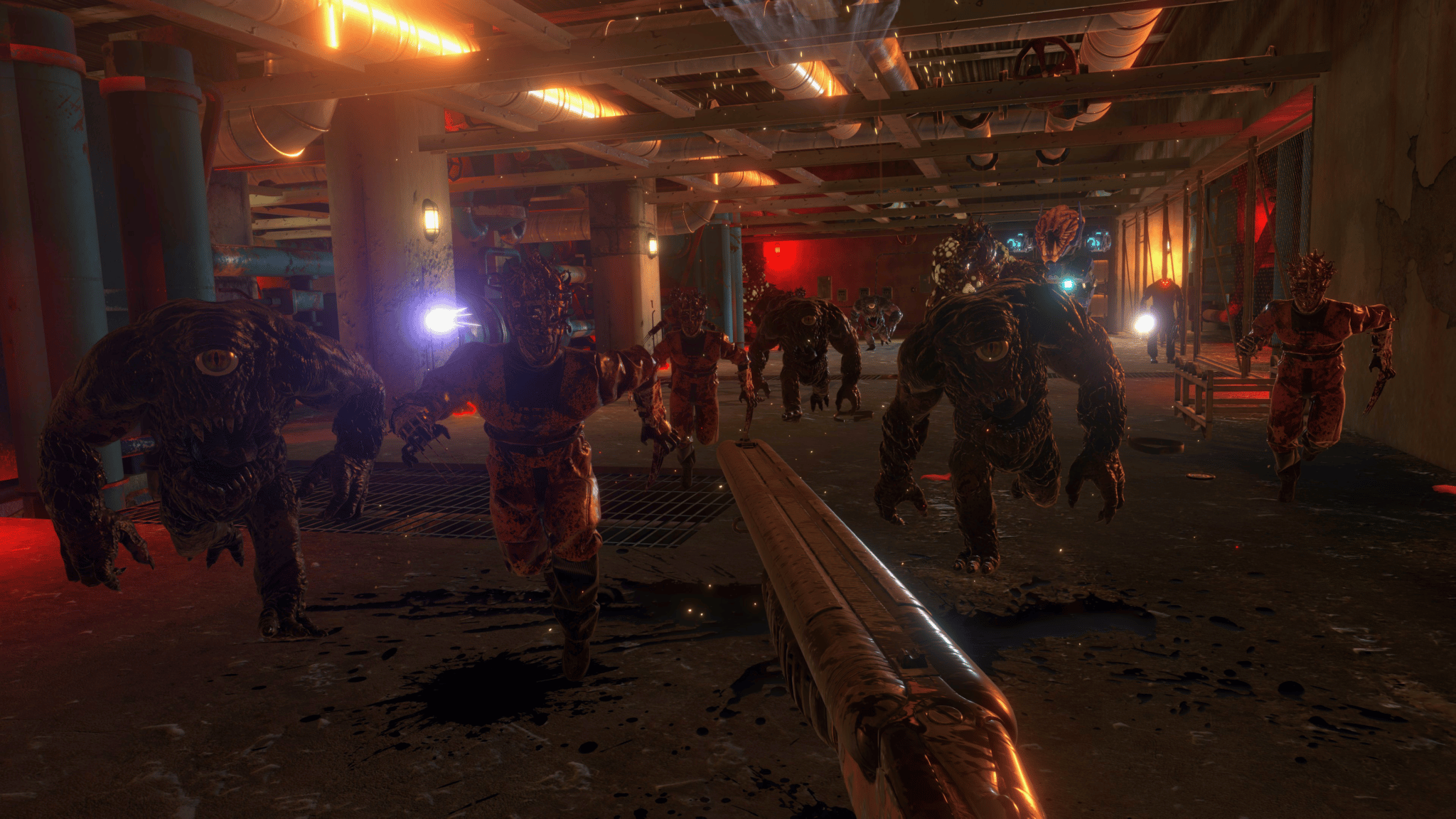 The game starts off easy and introduces different types of enemies in an accessible way. Even if this is your first Serious Sam experience, it won't take long to understand what works and what doesn't. Different types of enemies require different strategies, and switching weapons on the fly becomes routine. Serious Sam is known for its large-scale battles, and that's no different here. This is possibly the biggest game in that respect, and there are some incredible parts near the end. During this time, you'll plow through thousands of enemies without breaking a sweat. Moments like these are where the game really shines and encourages aggressive gameplay.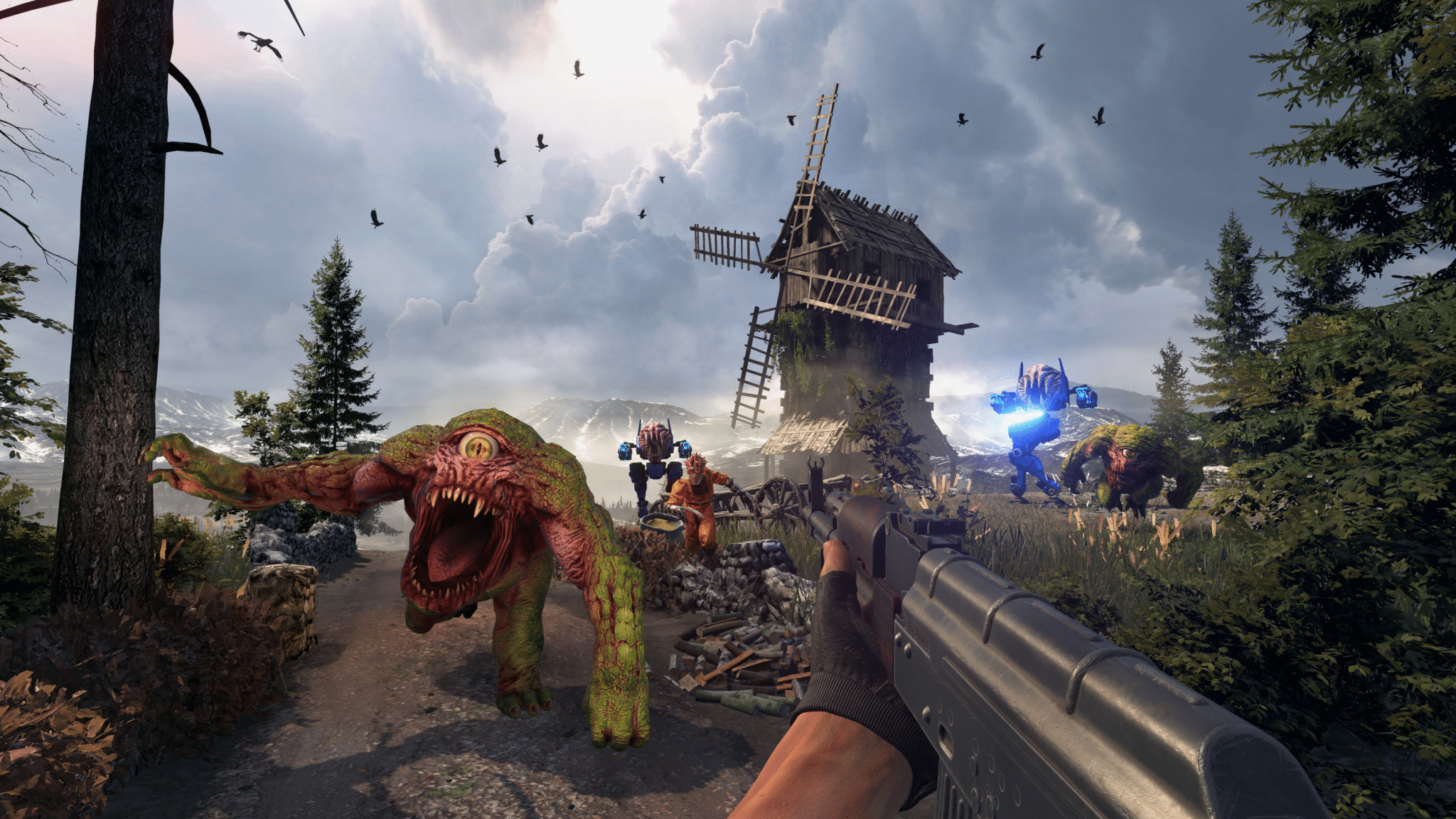 Sadly, there are sometimes bugs that can detract from the experience. These are not as frequent as Serious Sam 4, but you can still experience these while playing. Many of the weapons have some new additions, and the standout is easily the crossbow, which encourages ranged combat. There's also a weapon that we won't spoil, which fans of the franchise will really enjoy.
There are a few new enemies in this that are sure to impress. The franchise is known for its diverse list of enemies and it's about time we got some new enemies that will hopefully last.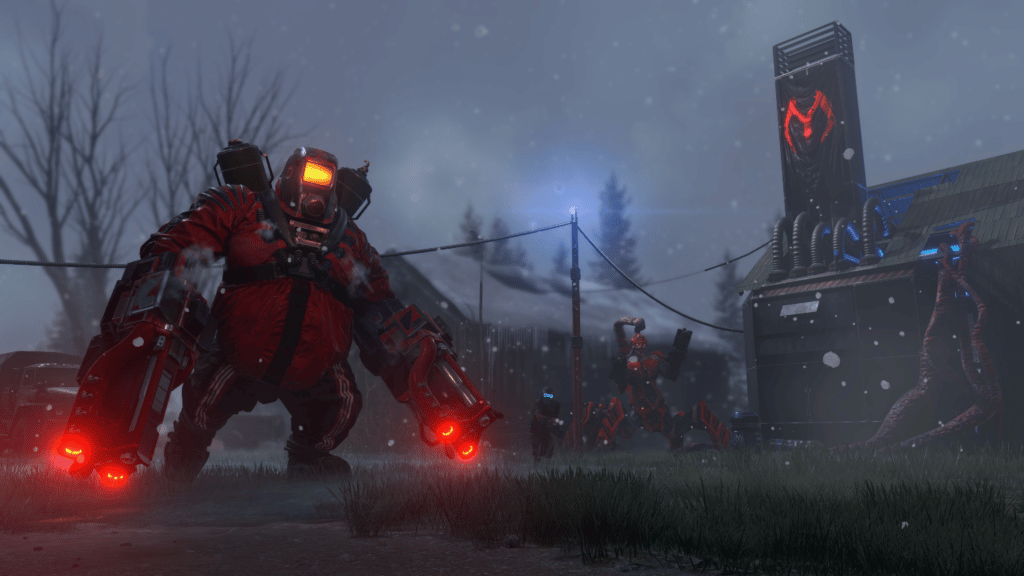 In addition to the regular battles, Serious Sam also has some vehicle sections that, unlike the numbered item, are not too long. This keeps the pacing tight and you can still make your way through huge levels with hundreds of enemies all around you.
Images and sounds
Siberia is refreshing in many ways. This is the first time we've seen such a big change of location and something the series has needed in a while. You travel through different areas throughout the game with varying levels of snow (heh). Since you're mostly traveling South, things start to look less icy as you get to the end. Either way, the color scheme has seen some changes that don't hinder visibility.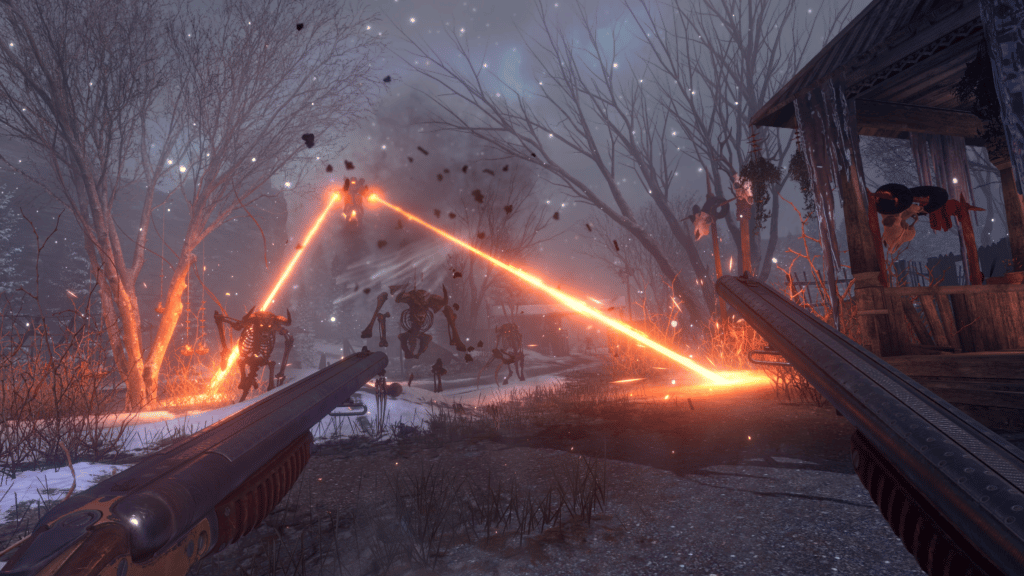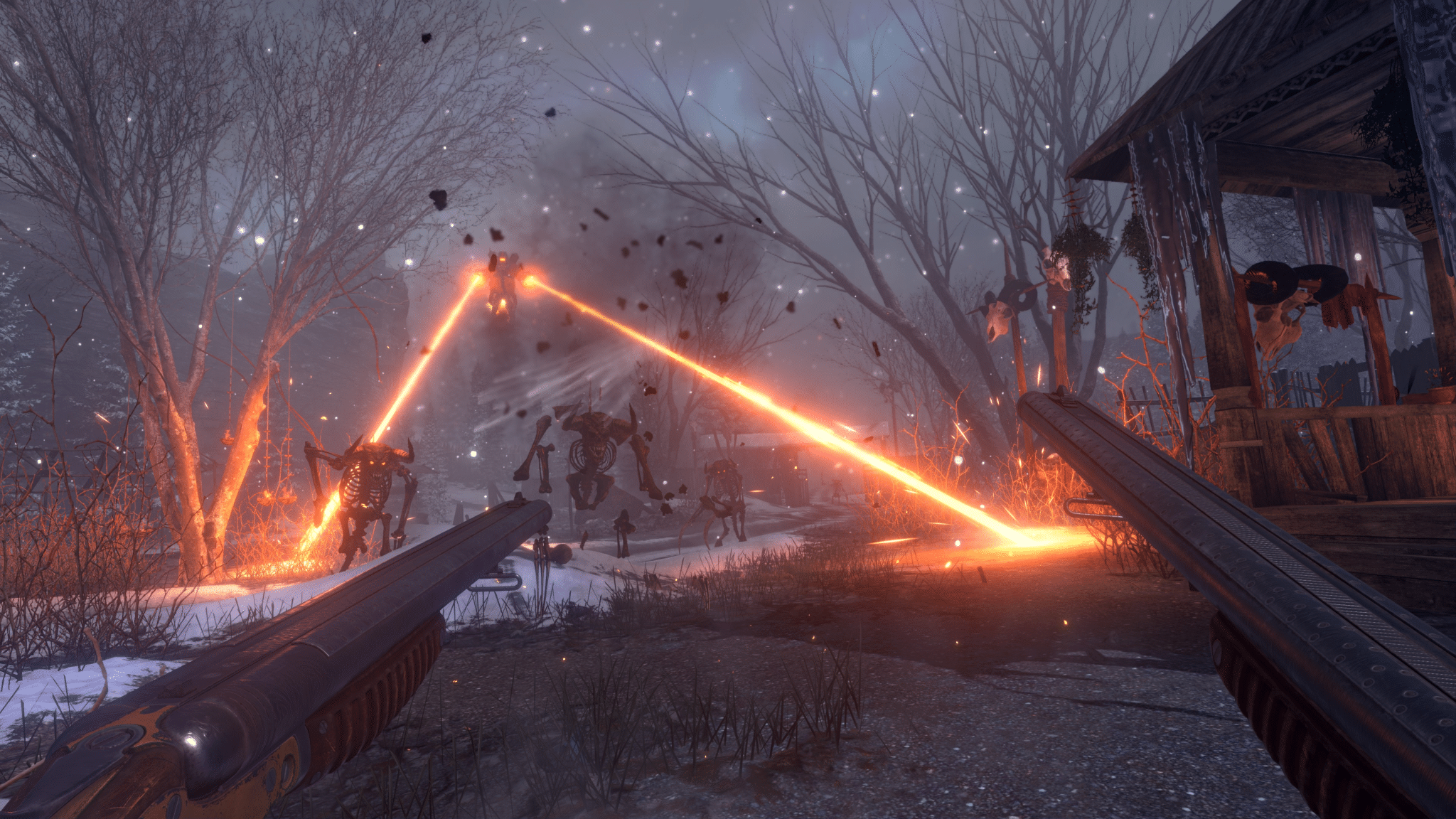 Graphically, the game is no different from Serious Sam 4, and there are still some issues. Even though I installed the game on the NVME drive, there are still pop-ups, especially during the cutscenes. It's not annoying enough to get you out of it, but it's something that's visible and happens almost all the time. While the character models are very detailed, the animations in the cutscenes are a bit limited and can feel stiff. The details on the enemy though are outstanding. This is definitely the highlight when it comes to visuals, as each enemy feels alive and highly detailed. You can also look at each enemy model in the game.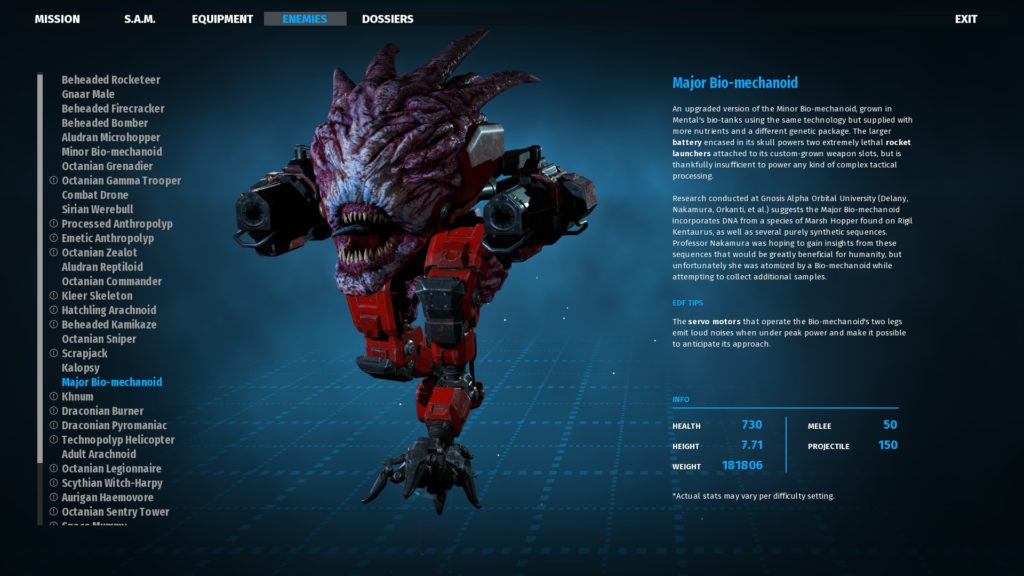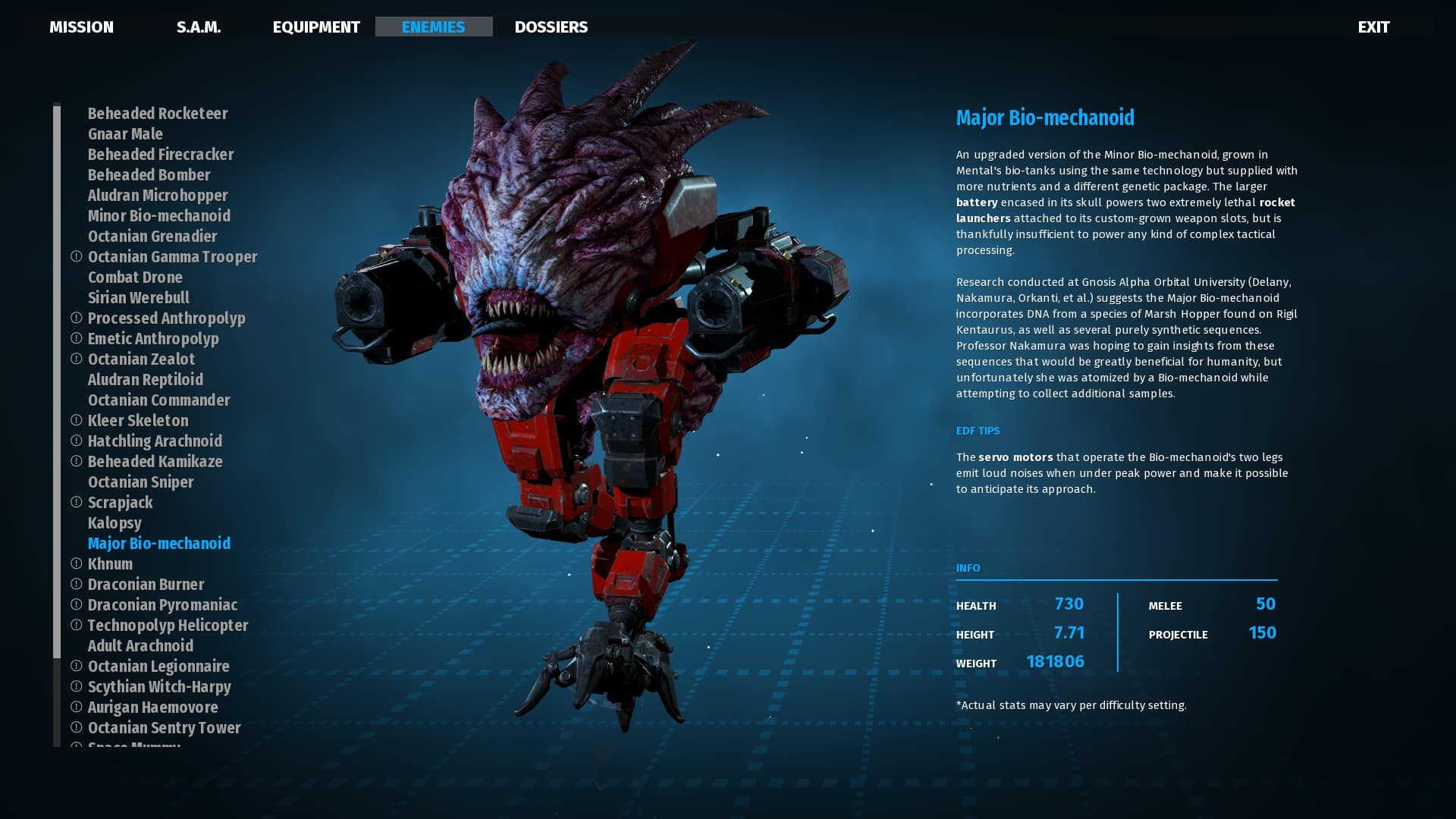 The game has an excellent soundtrack to get you started and matches the aggressive gameplay. I wish there was a bit more variety though, but the in-game tracks are all pretty memorable. Guns have loud sounds and enemies have distinct sounds that add personality to the character.
One improvement I'd like to see in future releases is more details on what the various Graphics Settings in the game do. Sure you can look up what most of those settings mean, but knowing what has more of an impact on your performance can be really helpful. The frame rate can be seriously increased in parts where you have hundreds of enemies on the screen in a giant plane.
Identify
Serious Sam Siberian Mayhem is an exhilarating expansion that aims to combine the best of the series, in a tightly paced experience. It introduces new enemies, weapons, and some of the best scenes from the entire series. It was plagued by bugs and graphics issues from time to time, but nothing stopped the chaos on its unprecedented scale.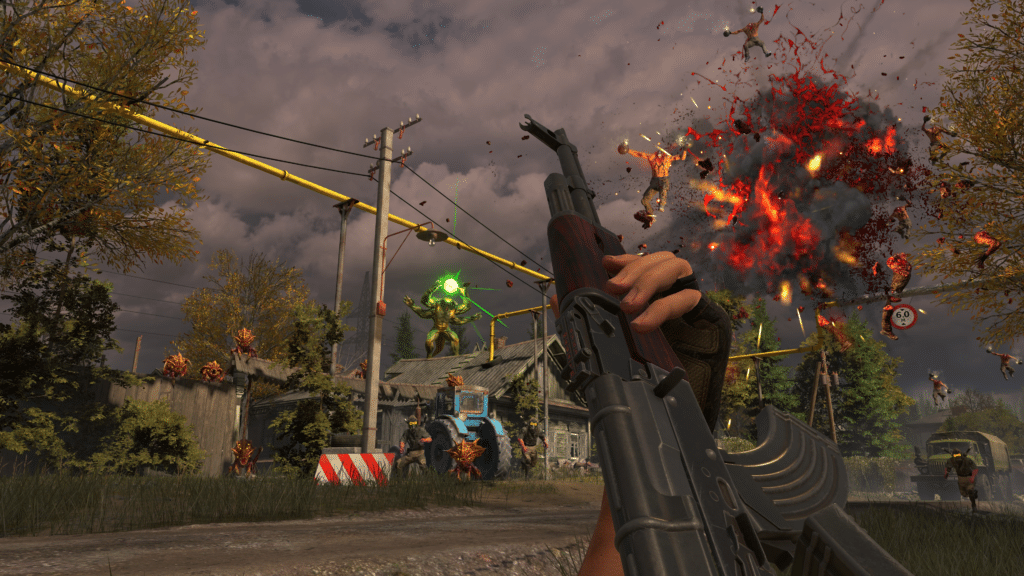 While you're here, be sure to read other reviews of recent titles like Solar ash, No one saves the world and than.
What do you think of our Serious Sam Siberian Mayhem Review? Have you started playing the title yet? Share what you think about it in the comments below.
This review is based on the PC version of Serious Sam Siberian Mayhem Review. Key provided by Digital Devolver
https://whatifgaming.com/serious-sam-siberian-mayhem-review-cold-as-ice/ Serious Sam Siberian Mayhem Review: Ice Cold!