Sacramento plane crash victim Dave Chelini is remembered as a beloved musician, accordion teacher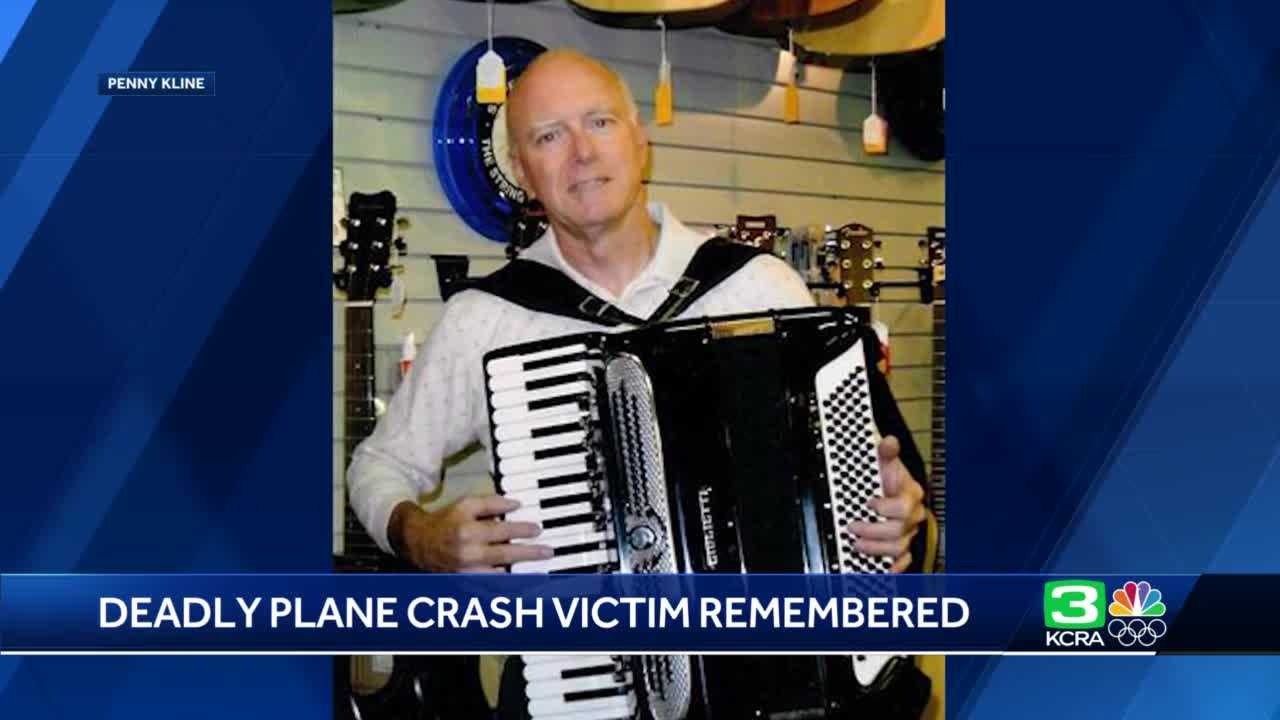 Friends of longtime Sacramento accordion teacher Dave Chelini, who are remembering him after he died in a plane crash over the weekend in Visalia, say his legacy is the music made by score number of students he has taught at Kline Music and the instruments he has repaired over the years. "They say Dave loves three things. There are 'three Ass.' There are accordions, planes and cars," explained friend and colleague at Kline Music Nicolaus Meagher. "He knows how to use them all. He can work with them. He's really a master of them all." Chelini, 78, and her two daughters, 46-year-old Karen Baker and 48-year-old Donna Chelini, were killed when their single-engine plane crashed in dense fog minutes after take-off, the sheriff's office said. Tulare County Sheriff said. Dave's grandson Steven Chelini, 58, also died in the crash. Penny Kline, president of Kline Music, recalls. "He told me that, once he had time to teach again, that's what he wanted to do," Meagher said. Meagher said. "He could take an old, antique accordion, it's heirloom, and play it again." No, he will let accordion owners know that too. "He was very honest, very honest, and had a reputation all over town," Kline said. "Bring your accordion to Dave because he will tell the exact truth." Chelini is a person with a positive personality, friends describe. Someone who touched the lives of students, colleagues and even musicians. "We'll miss him, that's the only way I can tell," Meagher said. "His music will live forever with all the students he taught."
SACRAMENTO, California –
Friends of longtime Sacramento accordion teacher Dave Chelini are paying tribute to him after his death in a plane crash over the weekend in Visalia, he says his legacy is in the music made by the grades of the students he taught at Kline Music and the instruments he has repaired over the years.
"They say Dave loves three things. There are 'three Ass.' There are accordions, planes and cars," explained friend and colleague at Kline Music Nicolaus Meagher. "He knows how to use them all. He can work with them. He's really a master of them all."
Chelini, 78, and his two daughters, 46-year-old Karen Baker and 48-year-old Donna Chelini, were killed when their single-engine plane crashed in dense fog minutes after take-off, the sheriff's office said. Tulare County Sheriff said. Dave's grandson Steven Chelini, 58, also died in the crash.
Dave Chelini took a job as an accordion teacher at Kline Music in the 1960s.
Friends told KCRA that Chelini had worked for SMUD for decades, but always wanted to go back to teaching people how to play the accordion.
Penny Kline, president of Kline Music, recalls: "The second time he retired, he came back and said, 'I want to teach again.
Meagher said it was Chelini's love of music that brought him back to teaching at the Sacramento music store.
"He told me that, once he had time to teach again, that was what he wanted to do," Meagher said.
In recent years, Chelini has mainly had to repair the accordion.
"He could take them apart and rebuild them," says Meagher. "He can take an old, antique accordion, it's heirloom, and play it again."
Chelini would stop by the store to pick up the accordions people had dropped – eager to see if he could fix them.
If he can't, he'll let accordion owners know that, too.
"He was very honest, very honest, and had a reputation all over town," Kline said. "Bring your accordion to Dave because he will tell you the exact truth."
Chelini is a positive personality, friends describe. Someone who touched the lives of students, colleagues and even musicians.
"We'll miss him, that's the only way I can tell," Meagher said. "His music will live forever with all the students he taught."
https://www.kcra.com/article/sacramento-plane-crash-victim-dave-chelini-remembered-as-beloved-musician-accordion-teacher/38446449 Sacramento plane crash victim Dave Chelini is remembered as a beloved musician, accordion teacher