Sacheen Littlefeather: Fans Pay Tribute to Late Actor Who Turned Down Marlon Brando's Oscar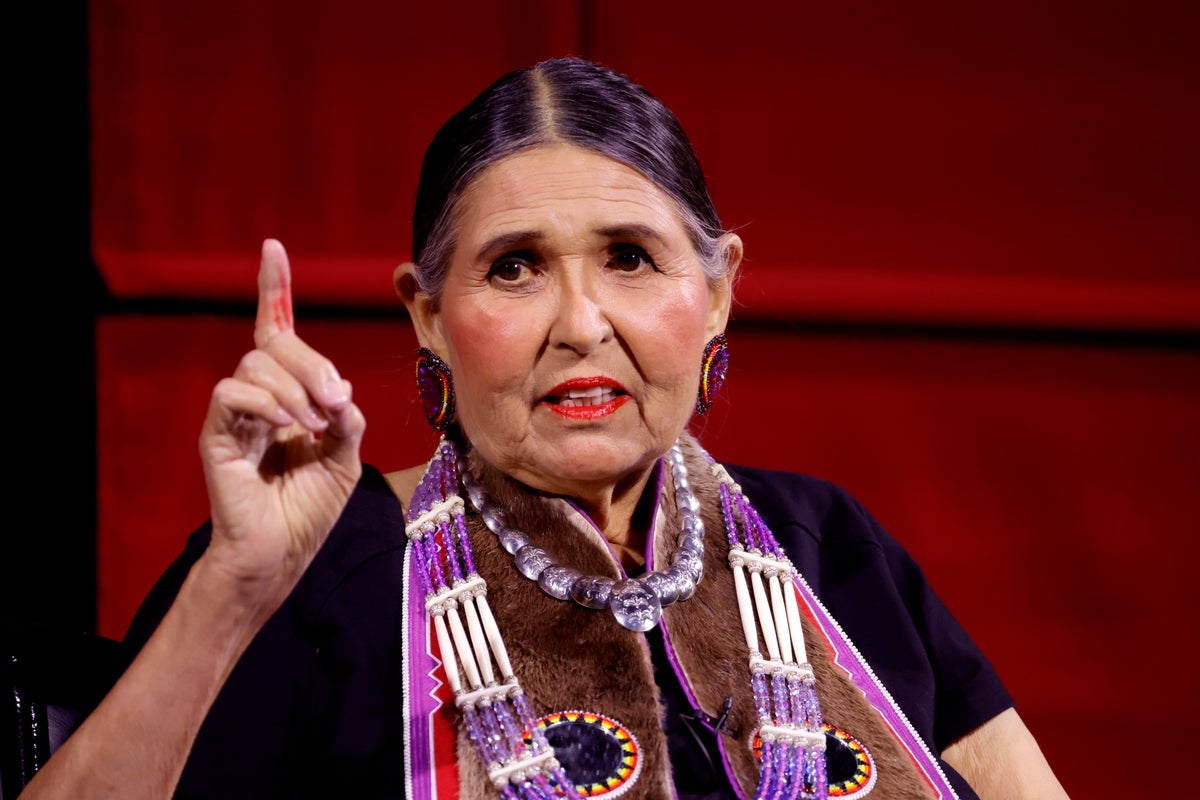 Sacheen Littlefeather fans pay tribute to her after her death.
The Native American actor known for turning down the Best Actor Oscar on Sunday (October 2) on behalf of Marlon Brandodied.
The news was announced by the Academy of Motion Pictures, which wrote on Twitter: "Native American civil rights activist Sacheen Littlefeather who famously turned down Marlon Brando's Best Actor Oscar in 1973, dies at the age of 75."
Following news of her death, fans and members of the film industry have paid tribute.
Writer Hansraj Meena wrote: "RIP Sacheen Littlefeather. [She] was an Indigenous activist known to decline the Best Actor Oscar on behalf of Marlon Brando in 1973 to protest the abuses of Indigenous peoples in Hollywood and to draw attention to the Wounded Knee Occupation."
Another admirer wrote: "RIP, Sacheen Littlefeather. Honor the bravery she showed to denounce the industry's racist treatment of Native Americans at an event she knew would be met with derision and anger."
Writer Joey Clift tweeted, "When I talk about how our current Native American movement in Hollywood is built on the shoulders of activists who have fought tirelessly for decades to ensure Native people finally get our day in the sun, I speak of Sacheen Littlefeather . REST IN PEACE."
"Amazing woman who stood up for indigenous rights and dignity," said another fan.
Littlefeather first announced in a 2021 Facebook post that she had been diagnosed with metastatic breast cancer.
In September, at a ceremony titled "An Evening with Sacheen Littlefeather," she told the crowd, "I'm about to cross over to the spirit world/ And you know, I'm not afraid to die. Because we come from a we/us/our society. We do not come from a me/me/me society. And we learn to give away at a young age. When we are honored, we give."
https://www.independent.co.uk/arts-entertainment/films/news/sacheen-littlefeather-tributes-marlon-brando-oscar-b2191300.html Sacheen Littlefeather: Fans Pay Tribute to Late Actor Who Turned Down Marlon Brando's Oscar