Rage Against The Machine bassist Tim Commerford has been diagnosed with prostate cancer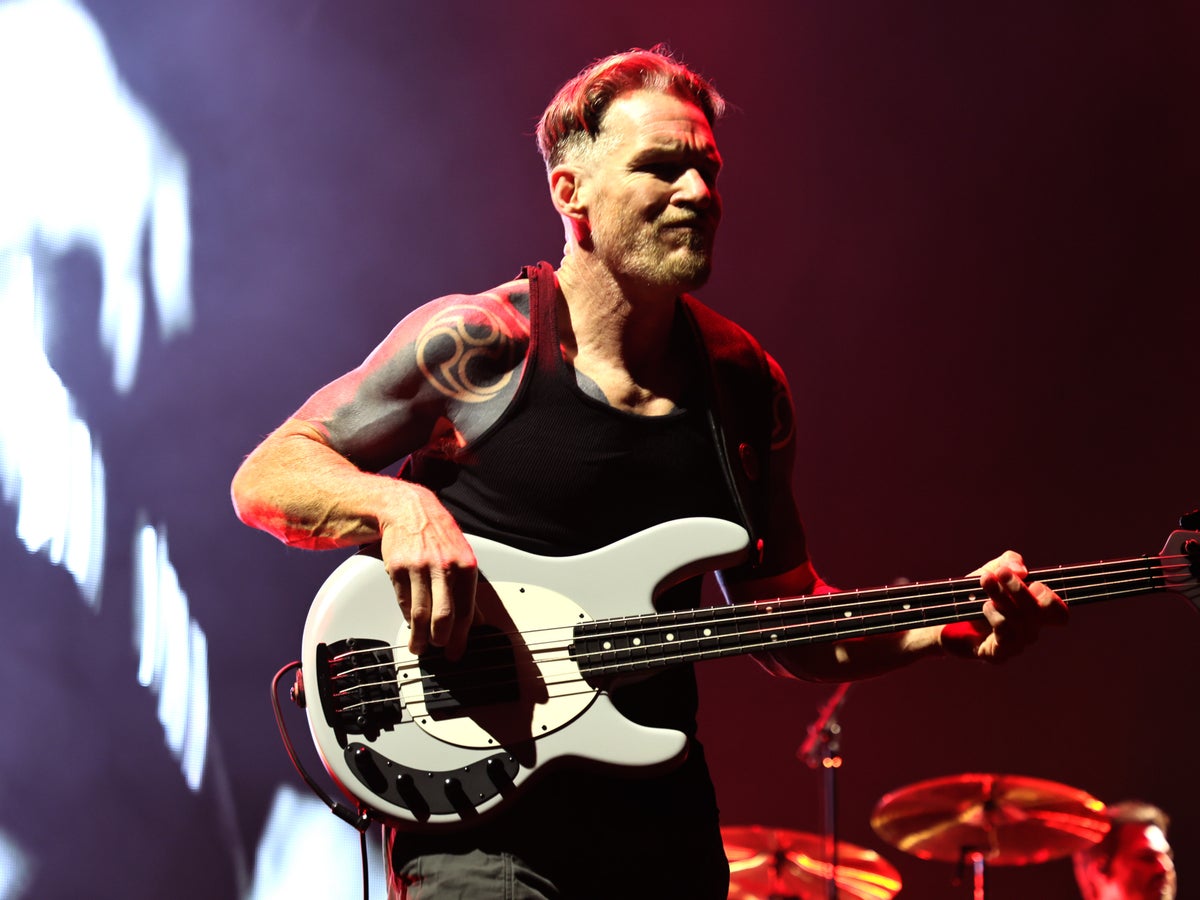 Rage Against The Machine musician Tim Commerford has announced he has been diagnosed with prostate cancer.
The bassist has played and performed backing vocals with the rock band since its inception in 1991.
The band recently reunited for a reunion tour this summer, with Commerford announcing in a new interview that he had his prostate removed two months before the shows start in July.
Only his family, bandmates and a close circle of friends knew about his diagnosis.
"I dealt with some pretty serious sh***," Commerford said Turn. "Just before I wanted to tour with Rage, I had my prostate removed and I have prostate cancer."
Commerford said he's always taken care of his health, but cancer is just "something where you're either lucky or you're not."
"You can find yourself in a situation like mine that changed my whole life," Commerford said. "With everything that's happening to me now, I'm asking myself, do I feel this way because I have cancer? Am I losing my hair because I have cancer? Whatever it is, I wonder if it's because I have cancer."
The 54-year-old said because the prostate is "connected to your sexuality" he found the topic particularly "difficult to talk about".
"It's a brutal psychological journey… The suffering part of it, the physical suffering after the surgery, I've never felt pain like this… I've always felt like I have a really high pain tolerance and that brought me to my knees" , he explained.
"After the pain went away, I still couldn't get up properly, even though I'm working out and shitting, but mentally the damage is severe. It's very difficult for me not to break down and get emotional."
Commerford said his health warning came as he was struggling to get health insurance because of irregular PSA (prostate-specific antigen) levels.
"I watched it for a year and a half and it just kept getting better. Eventually they did a biopsy and found I had cancer, so they removed my prostate," he said. "I blame myself. I should have said, 'My numbers are up and what does that really mean?' I should have taken it more seriously.
"Now I'm in the situation I'm in, which is holding my breath for six months. It's not a good one and not one that I'm happy about. I'm just trying to take the reins. It will be a long journey, I hope."
https://www.independent.co.uk/arts-entertainment/music/news/rage-against-the-machine-tim-commerford-cancer-health-b2243900.html Rage Against The Machine bassist Tim Commerford has been diagnosed with prostate cancer