Police must investigate 'historic crimes', Minister says after Raab suggested 10 sides should not be ignored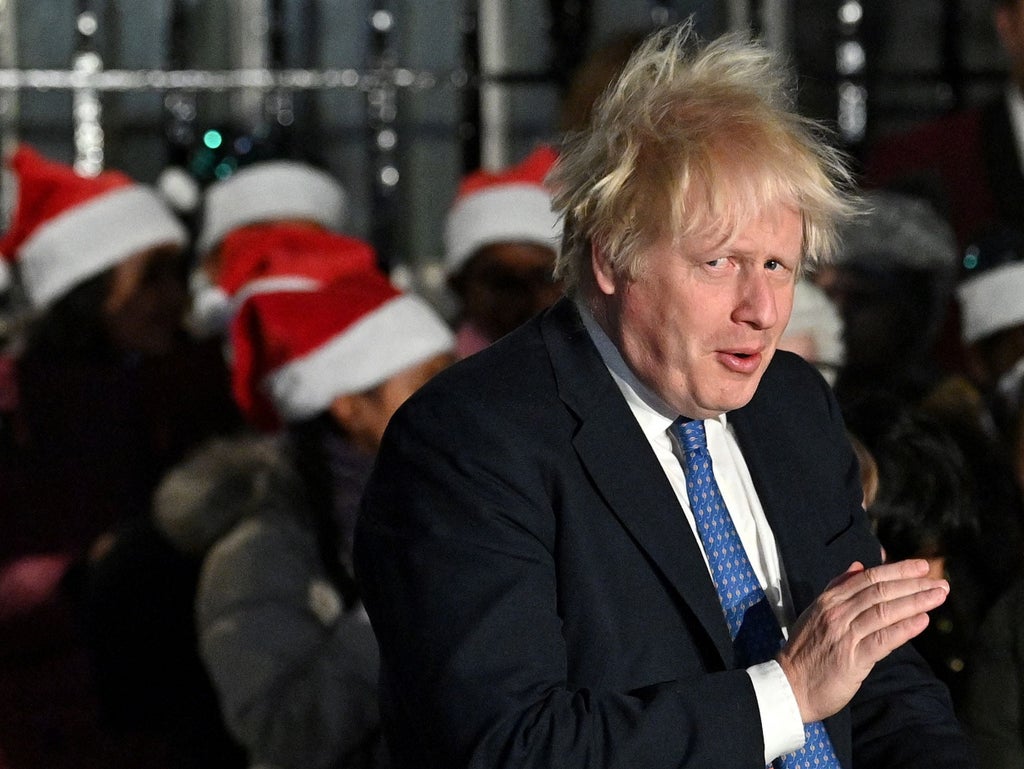 The police should investigate Christmas parties held in Downing Street violate Covid The Minister of Police has suggested restrictions if a report is made.
Home Affairs Secretary Kit Malthouse said forces "should investigate anything that is a historic crime against them", amid claims that festive events are held at No 10 while the Strict curbs were introduced last year.
It follows criticism of the judicial secretary Dominic Raab after he suggested on Sunday that police "usually don't look back and investigate things that happened a year ago".
But Mr Malthouse told Sky News on Monday: "If the reports come out then the claims will follow and let's see where it goes after that… we'll learn more about it in the coming days. "
The Metropolitan Police is currently reviewing complaint letters from Labor MPs that Boris Johnson and his staff may have broken Covid rules with parties at number 10 before Christmas last year.
In a statement, Scotland Yard said it had a policy "not to routinely investigate retroactive breaches of Covid-19 regulations" – but added: "We will, however, review the letters receive."
Mr Raab said on Sunday that if an official party was found to have been held at No 10 "that is clearly against the guidelines". But the attorney general also said that police "usually don't look back and investigate what happened a year ago".
Labour's shadow home secretary Yvette Cooper said she would "look into" what was communicated to the Met about one-party allegations that went on at No 10 during Covid restrictions last year.
The Commissioner who met Dame Cressida Dick said on Friday morning that she was not aware of any complaints received about the matter at that stage.
"I just don't understand that answer because you know, I understand that other MPs have raised it directly with her and it has also been covered many times by the press," she said.
The head of the Labor newspaper added: "I would like to find out what happened because my understanding is that this has actually been raised with her and that she has been raised by other MPs, MPs and MPs. Another London doctor posted a question about this. So I'll look at what happened here."
Meanwhile, Mr Malthouse said he would be "surprised" if there were no illegal drug users in parliament after a newspaper investigation found traces of cocaine at multiple locations.
NS Sunday Times reported that all but one of the 12 toilet areas in parliament were examined for traces of Class A substances.
"Obviously there are several thousand people working on the property and I would be surprised if there weren't some drug users among them," the Minister of Police said.
It comes as the government announced a £700m plan to tackle drug use over the next three years – including moves to have middle-class drug criminals stripped of their passports and driving license.
Asked if some of his colleagues might be affected by the proposal to scrap the passports and driver's licenses of violators, Mr Malthouse told Sky News: "I hope not."
https://www.independent.co.uk/news/uk/politics/police-investigate-raab-christmas-parties-b1970409.html Police must investigate 'historic crimes', Minister says after Raab suggested 10 sides should not be ignored