Playwright Neil Bartlett on staging Virginia Woolf's provocative, prescient novel Orlando in 2022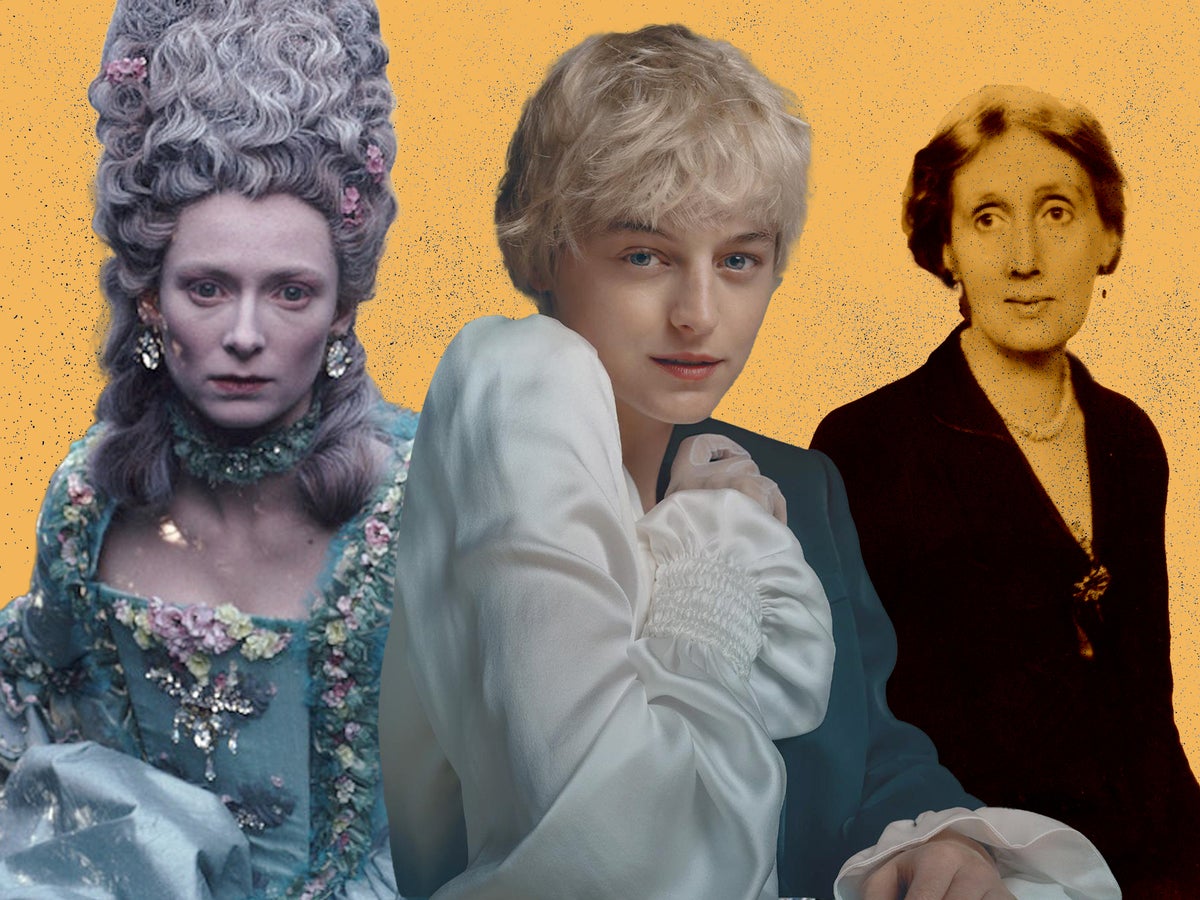 vIrginia Woolf's fantastic fictional biography Orlando is one of those stories whose central image seems to have escaped into the wide world. Even people who have neither read the original novel nor seen Sally Potter's beautiful 1992 film will know that this is the one in which the hero begins life as a beautiful young Elizabethan aristocrat – and then at the age of 30 wakes up to discover that he has become a woman.
What is less known about the story is how presciently Woolf then plays with this already dizzying imagination. As her hero changes his costume first and then hers through 300 years of English history, Woolf ensures that they (yes, Woolf used that word at times) can sample just about every type of sexuality known to women. Orlando's story begins on – spoiler alert – on a blind date with Elizabeth I and ends with her in the arms of a dashingly masculine yet beguilingly feminine 'husband'.
As we reach the book's glorious finale, Orlando's lovers have ranged from male, female, straight, queer, bisexual, and even asexual; In fact, her suitors and partners were gender non-conforming in pretty much every contemporary sense of the word. Which is remarkable considering Orlando was launched in the 1920s when writing about female homosexuality could get your work banned in that country.
Of course, the fact that Woolf's hero transforms from a man into a woman means that many people want to know if the story is "really" about a trans person. Well, I'll leave it to my trans friends and colleagues to answer that question. What I cansYes, having seen the story come alive on stage during our previews, it seems very clear that Woolf was decidedly and happily ahead of her time; She's very clear that when it comes to who you love, it's all about accepting the possibilities. After all, when she was writing this story, Woolf had just fallen in love with another woman for the first time in her (married) life – the author Vita Sackville-West, to whom the book is dedicated.
Perhaps that's why she brings such a deeply personal touch to Orlando's idea that we're probably best thinking of our truest sense of self as a journey rather than a destination. Furthermore – and I think this is what really excites our audience – Woolf created a story where radical attitudes about gender and choice push her heroine to push boundaries, rather than our unfortunate modern habit of policing her . Woolf lets her lover Orlando live like a whirlwind, kissing who she chooses, refusing who she chooses – all without apology. Over the years, this is a writer who wants us to live all of our choices with boldness, with laughter, and most importantly, with generosity and courage.
In the final week of rehearsals, my work turning this story into a show felt like it was being given extra urgency by current events. As I listened to discussions about international human rights for queer people after the start of the World Cup in Qatar, and then heard the horrific news of the Transgender Day of Remembrance killings in Colorado Springs, I was once again struck by Woolf's extraordinary foresight. In particular, I couldn't help but remember that it was finished that same year Orlandoshe also gave the famous series of lectures that she later turned into her book A room for yourself. At the end of these lectures, she advised her young audience that if they really wanted to see the future she was trying to envision for all of us, they would probably have to wait another 100 years. Well, that was 1928 – and the 100 years are almost over. I guess now's the perfect time to find out what happens when your gloriously misbehaving Orlando slips out of his pants and takes the stage as our contemporary.
Orlando runs at the Garrick Theater through February 25
https://www.independent.co.uk/arts-entertainment/theatre-dance/features/orlando-emma-corrin-neil-bartlett-b2237681.html Playwright Neil Bartlett on staging Virginia Woolf's provocative, prescient novel Orlando in 2022