Piers Morgan attacks BBC for 'outrageously disrespectful' coverage of Qatar World Cup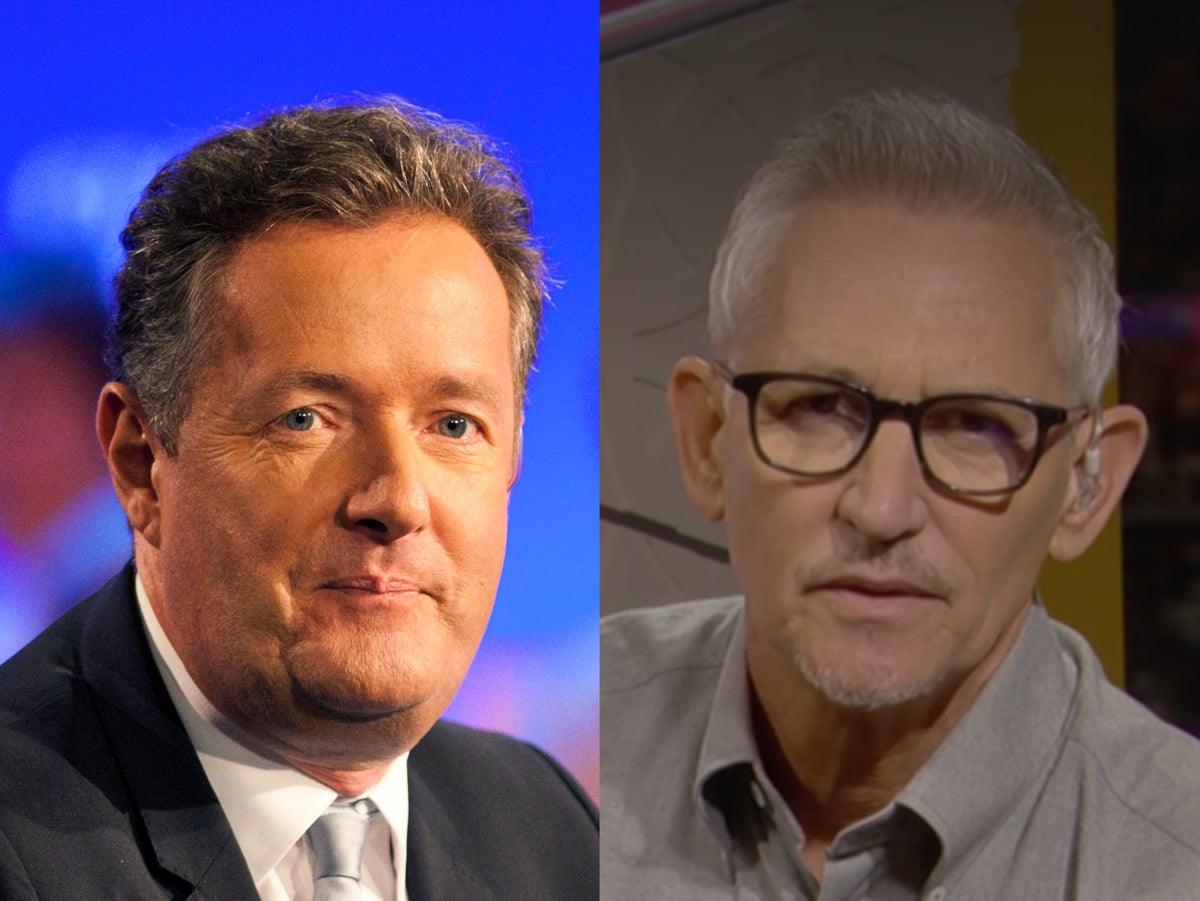 Piers Morgan has phoned the BBC's coverage of the World Cup opening ceremony in Qatar.
Those tuning in to the event on Sunday (November 20) instead found Gary Lineker delivering an opening monologue criticizing the host country's treatment of migrant workers and its human rights record.
Ahead of the first game between Qatar and Ecuador, Lineker explained why the World Cup had become "the most controversial in history".
Rather than showing the events of the opening ceremony, which included a divisive cameo by Morgan Freeman, Lineker presented a clip that highlighted the corruption allegations behind Fifa's decision to let the country host the tournament.
He then led fellow experts Alex Scott, Ashley Williams and Alan Shearer into a discussion on labor rights and the country's discriminatory laws against the LGBTQ+ community.
Morgan said the BBC's decision to take the controversy as opposed to the opening ceremony was "outrageously disrespectful to Qatar".
He accused Lineker of "virtue signalling" and wrote on Twitter: "Unbelievably disrespectful to Qatar that the BBC didn't broadcast the World Cup opening ceremony and instead broadcast even more virtue signaling about how awful it is.
"If they're so horrified, they should bring their vast army of employees home and spare us this absurd hypocrisy."
Earlier this month, Gary Neville was criticized for being a guest presenter Do I have news for you? for his decision to travel to Qatar to commentate on World Cup matches.
In a rarely solemn moment, panelist Ian Hislop quizzed Neville, who told him: "Well, I guess you have a choice, don't you?"
Hislop fired back, "What works or doesn't work?"
Defending his decision to go to Qatar to work, Neville explained: "My view has always been that you either highlight the issues and challenges in those countries and talk about them, or you basically say nothing and stay at home. and don't go And I always said we should challenge them."
Hislop then told Neville: "There is another possibility: you stay at home and highlight the abuses. You don't have to go and take the Qataris' money… It's just not a very good defense."
https://www.independent.co.uk/arts-entertainment/tv/news/piers-morgan-world-cup-qatar-bbc-b2229494.html Piers Morgan attacks BBC for 'outrageously disrespectful' coverage of Qatar World Cup