Piers Morgan accuses Harry and Meghan of 'wanting to brand the UK a racist country'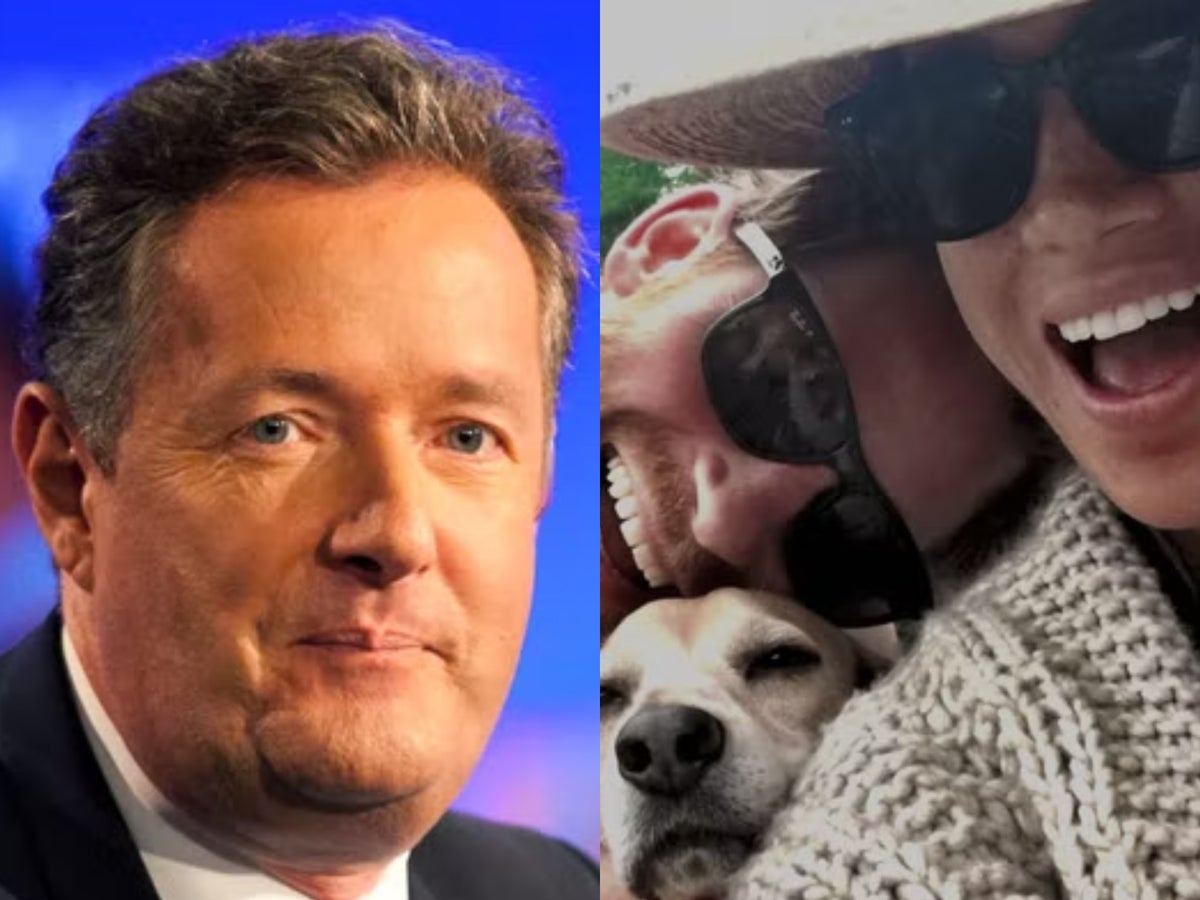 Piers Morgan claimed that of Netlix Harry and Megan In the documentary, the royal couple tries to "brand Britain as a racist country".
The TalkTV host gave his verdict on the highly-anticipated Netflix documentary. The first three episodes were released on Thursday (December 8), with the last three following next week.
Morgan, 57, predictably had many thoughts about the documentaries he shared on Twitter.
the previous Good morning Britain Host wrote: "This is worse than Keeping up with the Kardashians. Something I didn't think was humanly possible."
He continued to share his views on the series. An hour later, he wrote, "God, these are so boring!"
Morgan also slammed the Duke and Duchess of Sussex for "trying to brand Britain a racist country".
He went on to claim that Britain is the "most tolerant place in Europe", citing the coverage of their engagement and wedding as supposed proof.
Morgan suggested Meghan Markle for "devastating her own father, who is still recovering from a massive stroke."
The actor's estranged father, Thomas Markle, was hospitalized after suffering a stroke in May.
you can follow The Independents live blog for all the breakout stories and news from the first volume in the series.
You can also find a summary of the key talking points to draw from Harry and Megan here.
Some viewers were blown away by the three episodes, which were seen as relatively muted compared to what teased the trailers.
Phillip Schofield said there are no "bombshells" on the show so far, adding that there is "nothing". [in it] I would have thought that would rock the palace."
https://www.independent.co.uk/arts-entertainment/tv/news/piers-morgan-harry-meghan-reaction-b2241379.html Piers Morgan accuses Harry and Meghan of 'wanting to brand the UK a racist country'