Passengers flee NH boat accident scene on Lake Winnipesaukee
local news

The docked boat was badly damaged in a hit-and-run accident on Lake Winnipesaukee Saturday night.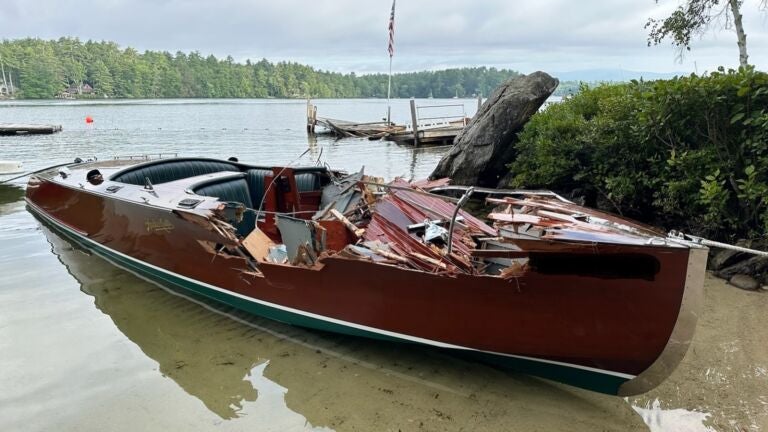 According to the New Hampshire State Police, passengers on a SeaRay boat that collided with a docked boat in Lake Winnipesaukee, New Hampshire, fled the scene before officers arrived.
Officials responded to the crash at 11 p.m. Saturday night. The 50-foot Blue SeaRay had "landed on rocks" in Wolfeboro's Winter Harbor after crashing into a docked boat. according to a police press release.
The docked boat had no occupants at the time of the crash and no injuries were reported.
A police picture shows the damage to the docked boat. Any damage to the SeaRay was not shared.
SeaRay passengers were picked up after the crash by a Blue 1997 Well Craft registered at Pelham. According to police, the drillship then headed toward Tuftonboro, where police found it Sunday morning.
The investigation into the crash is still ongoing. The New Hampshire Marine Patrol invites any witnesses to the crash or additional details to contact Sergeant Nicholas Haroutunian at (603) 227-2112 or email Nicholas.M.Haroutun[email protected]or call the State Police dispatcher at (603) 846-3333.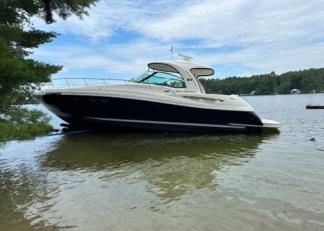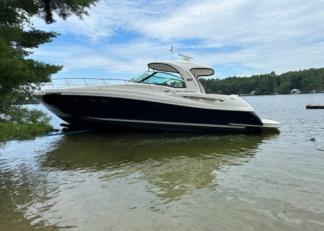 Subscribe to Newsletter
Stay up to date with the latest news from Boston.com