Sport
Novak Djokovic fails to send Serbia into Davis Cup final as Croatia advances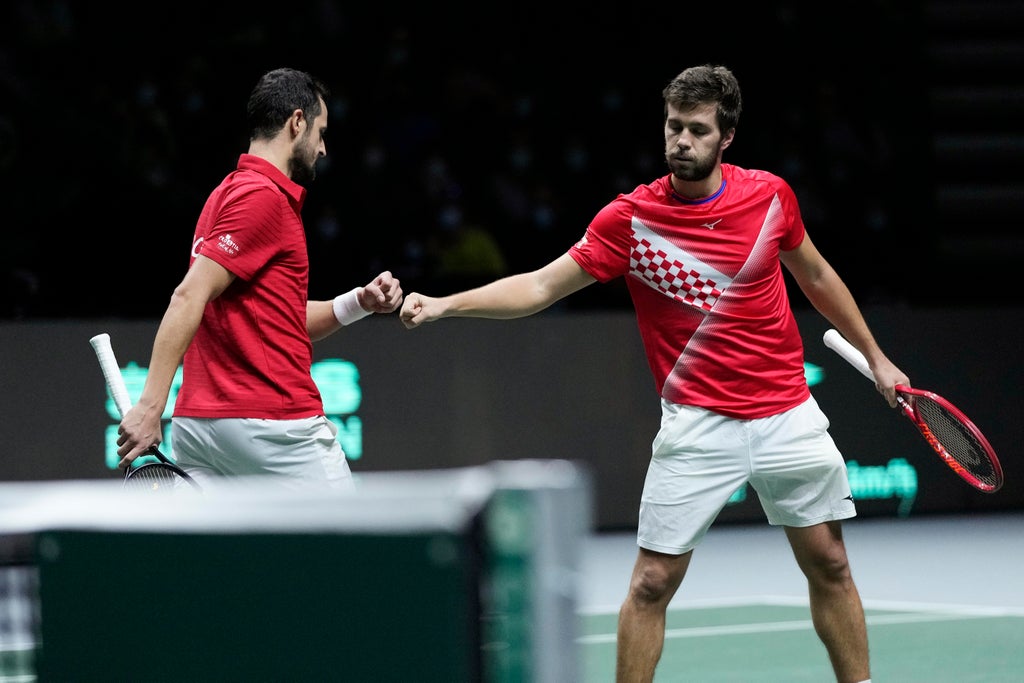 Novak Djokovic can't drive Serbia into the Davis Cup final when world number one Nikola Mektic and Mate Pavic scored the decisive double shot to seal the victory for Croatia in Madrid.
Djokovic has given his team hope of reaching the final after winning his second singles rubber against Marin Cilic 6-4 6-2.
World No 279 Borna Gojo continues his Davis Cup dream week as he comes from behind to beat Dusan Lajovic 4-6 6-3 6-2 and give Croatia a good start.
Djokovic's win ensured a draw that would turn into a battle between the brilliant Croatian duo, Djokovic and his partner Filip Krajinovic.
The Croatian went through a tight first set and the split among the favorites early in the second set presented Djokovic and Krajinovic with a tough task to keep Serbia's hopes of survival alive.
But in the end the Croatian experience spoke for itself and their 7-5 6-1 win ended with a 2-1 win and a place in Sunday's final against Russia or Germany.
It marked a disappointing end to the season for Djokovic, who missed out on a major US Open win, and was also knocked out of the ATP Tour finals in the semi-finals.
But the 34-year-old said he has no regrets about how his season has ended, and says he will learn from experiences like the "ruthless" loss to the Croatians.
"I gave my all for the national team, which means more and more importance to me, and unfortunately not now," Djokovic said.
"It hurts personally as well as for the team, these are often the biggest opportunities to get stronger, grow and develop as a person and as a player.
"A single win is not enough. In a way, this type of competition is brutal because it requires you to win every match you play, or every single round.
"I don't regret anything in life. I try to learn from difficult moments like these.
"While it hurts personally and as a team, these are often the biggest opportunities to get stronger, grow and develop as a person and as a player."
https://www.independent.co.uk/sport/tennis/novak-djokovic-croatia-serbia-marin-cilic-dusan-lajovic-b1969671.html Novak Djokovic fails to send Serbia into Davis Cup final as Croatia advances