News
North Shropshire by-election: Tory candidate 'was asked not to speak to media because he knows too little about constituency'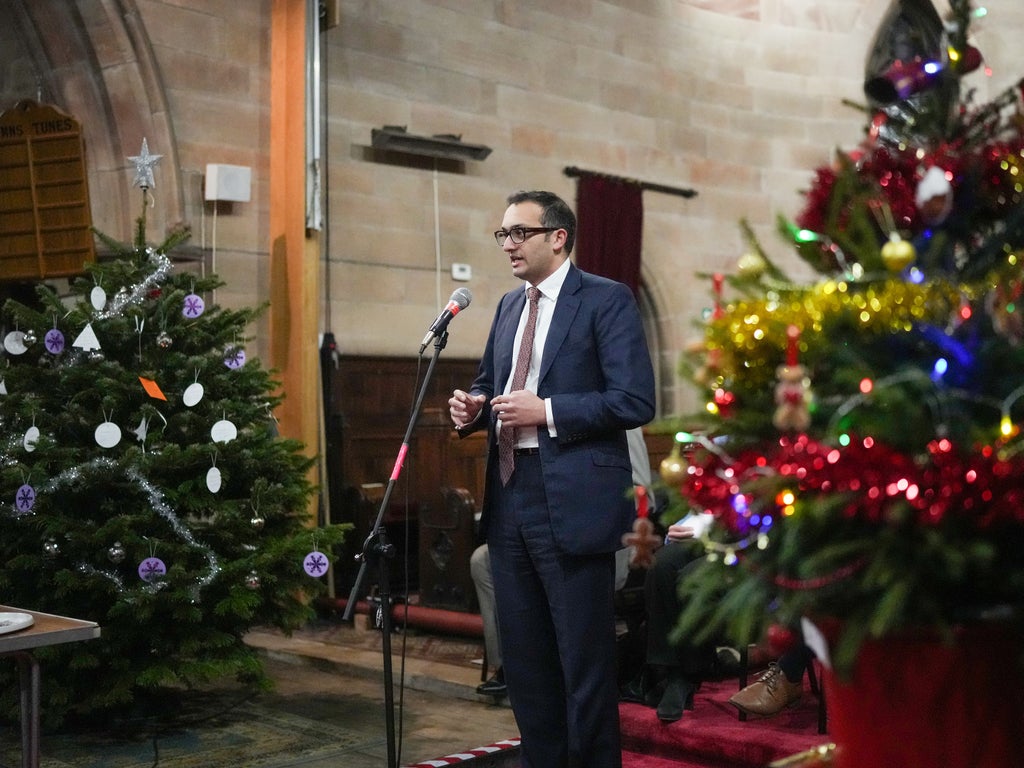 Elder Careful Party officials ordered North Shropshire Insiders said the candidate-to-be did not speak to the media amid concerns that he knew too little about the area.
Birmingham Attorney Neil Shastri-Hurst was parachuted to scramble for the safe seat after its previous MP Owen Paterson resigned amid a horrific scandal.
But local party members say the new man has so little understanding of rural issues facing the vast agricultural constituency that he has been asked to avoid newspaper interviews. even for fear that he would ruin his own campaign.
He has barely appeared in the media since being selected as the Tories candidate on November 13. Both Dr Shastri-Hurst and Matthew Follows, West's regional press officer Midlands, both ignored requests to speak to him.
"He's a nice guy and would certainly be a quick learner if elected but it's a shame that a Tory in the North Shropshire basically hiding," a local party member told The Independent.
"They didn't allow him to speak because they knew that any journalist worth their salt would reveal his ignorance in about three questions."
The disclosure comes amid growing disagreement among Tories in the area over which attorney was chosen in the first place.
Mark Whittle, the Conservative deputy mayor of Market Drayton, has quit the party in protest, while campaigners say Dr Shastri-Hurst's unfamiliarity with the area has been repeatedly brought to his doorstep by voters feel taken for granted.
Although he was on some songs, some Tories feared that his soundtracks appeared too generalized to make an impression.
He is also said to have shown concern around animals at a livestock market, while his initial campaign to reopen the long-closed Gobowen to Oswestry railway showed a lack of knowledge. Basic knowledge of the geography of the constituency. The A5 bypass now runs across the old road, meaning reopening the two-mile stretch would require a tunnel that would cost hundreds of millions of pounds.
Mr Whittle said: "I gave him a tour of Drayton Market a few days after he was selected and he knows the area perfectly well. "In one city, I'm sure he would make a good congressman, but, here, as you call it, he has no clue."
Ben Wood, the Labor Party candidate from Oswestry, said: "If the Conservatives are trying to impose a candidate with no real connection to the local area, they should at least have the courtesy not to lock him up. for the duration of the campaign. Yet again, this is the Tories taking the people of North Shropshire for granted. "
This is not the first time the party has blocked candidates from speaking to the media. In both Hartlepool and Batley and Spen the by-elections this year, they used a similar book.
In Hartlepool, this tactic worked with Jill Mortimer winning. At Batley and Spen, that didn't happen. Despite being tipped to take over from Labour, Ryan Stephenson fell short to Kim Leadbeater.
Dr Shastri-Hurst – a trained surgeon – did not respond to a request for comment.
Mr Follows called the claims "absolute rubbish" and added: "He's running multiple elections, including the one organized by the BBC, and he's out talking to the people. in North Shropshire every day."
https://www.independent.co.uk/news/uk/politics/north-shropshire-by-election-neil-shastri-hurst-b1972982.html North Shropshire by-election: Tory candidate 'was asked not to speak to media because he knows too little about constituency'