Mick Jagger shrugs off 'shallow' comparisons to Harry Styles: 'He doesn't have a voice like mine'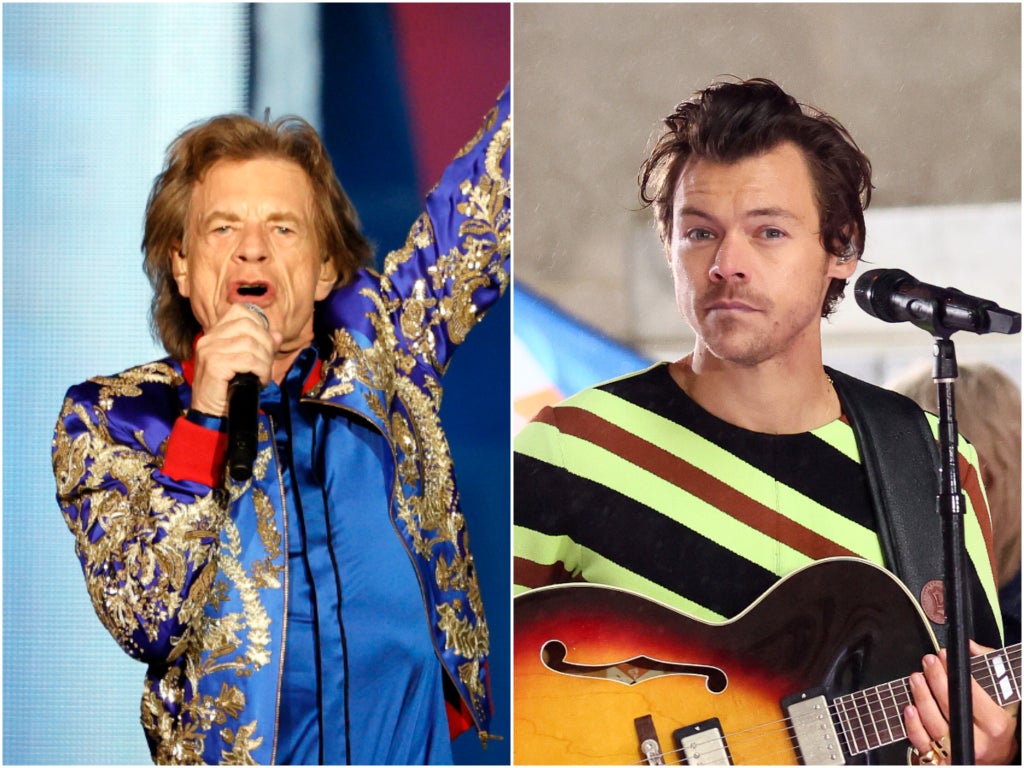 Mick Jagger said comparisons between him and Harry Styles were "shallow".
The "As It Was" singer has long been compared to the Rolling Stones frontman for his gender biased approach to clothing and stage presence, with Styles even playing Jagger in a 2017 episode Saturday night live.
In a new interview, Jagger described his "light" friendship with the former One Direction star, but stressed the two aren't exactly alike.
"I like Harry – we have an easy relationship," he said The Sunday Times.
"I mean, I used to wear a lot more eye makeup than he did. Come on, I was way more androgynous."
Jagger added, "And he doesn't have a voice like mine or move on stage like me; he only bears a superficial resemblance to my younger self, which is okay – it's not his fault."
Styles released his third studio album Harry's House on Friday (May 20).
In a four star rating The IndependentComparing Styles to Prince, Mark Beaumont said the singer "broadened the horizons of his pop fan base."
In a recent interview, Styles admitted he auditioned for the role of Elvis Presley in Baz Luhrmann's upcoming biopic — but to no avail.
https://www.independent.co.uk/arts-entertainment/music/news/mick-jagger-harry-styles-comparison-b2084554.html Mick Jagger shrugs off 'shallow' comparisons to Harry Styles: 'He doesn't have a voice like mine'