Mariah Carey brings her daughter to the stage for the duet of 'Away in a Manger'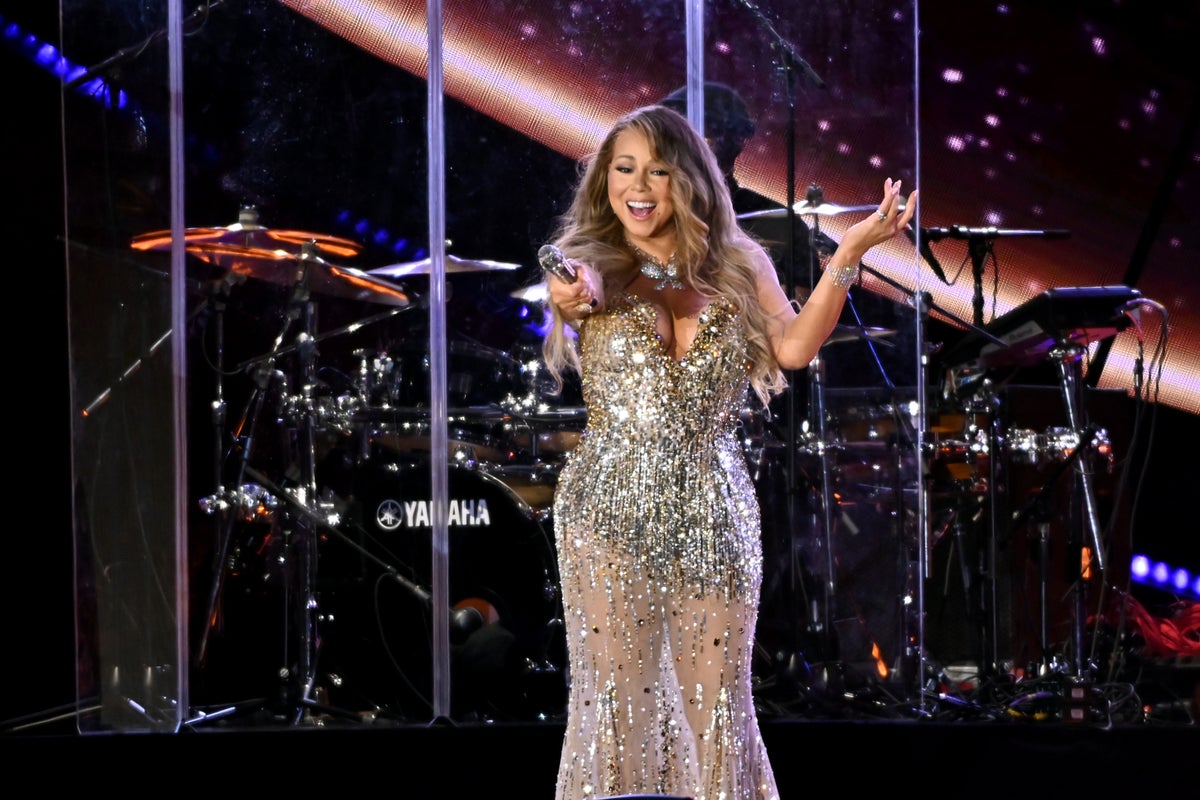 Mariah Carey brought her daughter onstage to perform a duet of "Away in a Manger" on Friday (December 9).
The performance at Scotiabank Arena in Toronto, Canada, was Carey's first Christmas concert since the pandemic began.
Introducing her 11-year-old daughter, Monroe, Carey said, "This is my little girl right here."
It's clear that Monore inherited her mother's vocal abilities, as the crowd roared loudly when she began to sing.
"Eleven years ago I received the greatest gift," Carey said of her daughter.
"You know what, I don't have birthdays but the birth day was the greatest gift ever when I had my twins, Roc and Roe, and I want to introduce you once again to my daughter, Monroe."
She added: "This is our first duet. Okay, that's a beautiful anthem called "Away in a Manger". We've been working on this for a minute," she says, gently patting her daughter's back.
After the performance, Monroe kissed and hugged her mother before exiting the stage.
Carey shares her twins Monroe and Morocco with her ex-husband Nick Cannon. The couple were married from 2008 to 2016.
The star's daughter isn't the only person she's been dueting with lately. In October during the interview on The Tonight Show With Jimmy Fallon, Millie Bobby Brown claimed a collaboration with Mariah Carey could be in the works.
She shared how a friendship began when she met Carey's twins after discovering they were fans of hers stranger things Character Elf.
Brown went on to explain that the pair often sings together, saying she's recorded with her in the studio before: "I'll just go over there and we'll sing together!"
Then, when Fallon asked if something was in the works, Brown replied, "Potentially, I don't know!"
https://www.independent.co.uk/arts-entertainment/music/news/mariah-carey-daughter-sing-duet-b2243528.html Mariah Carey brings her daughter to the stage for the duet of 'Away in a Manger'