Man shot dead on New York subway while shooter remains at large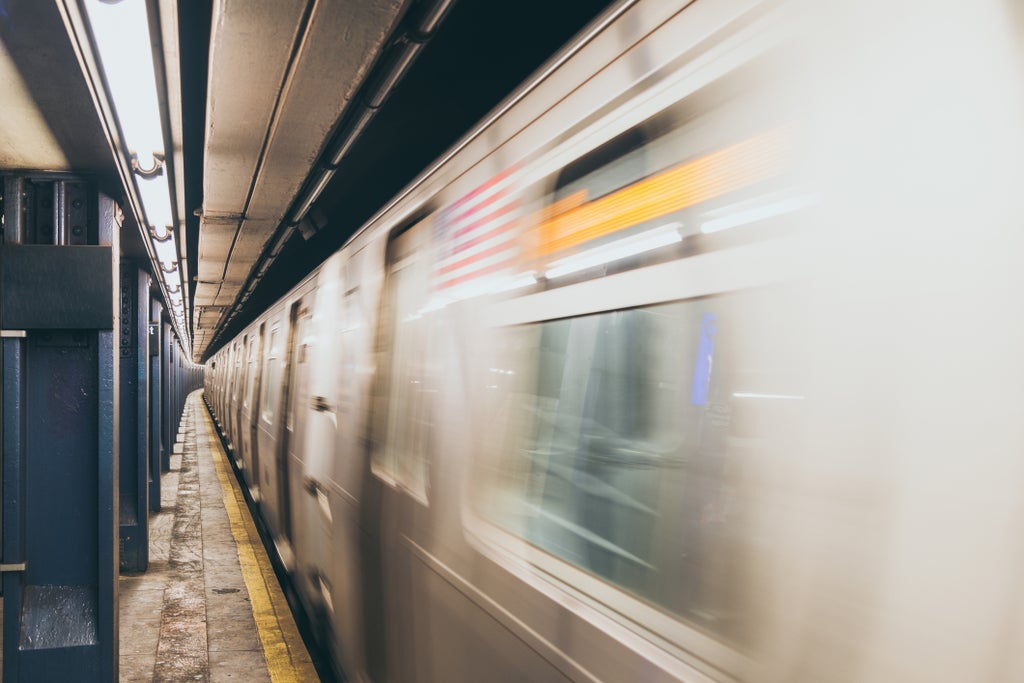 A man has died after being shot in the chest aboard a New York City subway while the gunman remains on the run.
The 48-year-old male victim was reportedly attacked on Sunday morning while riding a northbound Q train on Canal Street.
He was taken to Bellevue Hospital in Manhattan, where he died, ABC7 says.
The suspect paced the last carriage of the train before opening fire on his "accidental" victim, sources said The New York Post.
The gunman fled the scene before police arrived and no arrests have yet been made. The suspect was wearing a gray Aeropostale hoodie, according to the newspaper.
No other people were injured in the attack, police said.
The shooting comes more than a month after a gunman shot dead 10 people aboard an R train in Brooklyn in what officials have described as a terrorist attack. The victims, who ranged in age from 16 to 60, all survived.
Frank James, 62, has pleaded not guilty to terrorism and other charges related to the attack.
Officials say the incident has disrupted operations of the N and Q trains, which have been temporarily diverted to the R line.
The NYPD continues to conduct investigations on Canal Street.
Mayor Eric Adams has vowed to address the rising crime rate in the city, which has seen a 42.7 percent increase in serious crime from 2022 to April 24 compared to the same period in 2021, according to NYPD data .
https://www.independent.co.uk/news/world/americas/crime/new-york-subway-train-killing-b2084753.html Man shot dead on New York subway while shooter remains at large