Make Me Prime Minister Review: Electing a Prime Minister on Reality TV isn't such a bad idea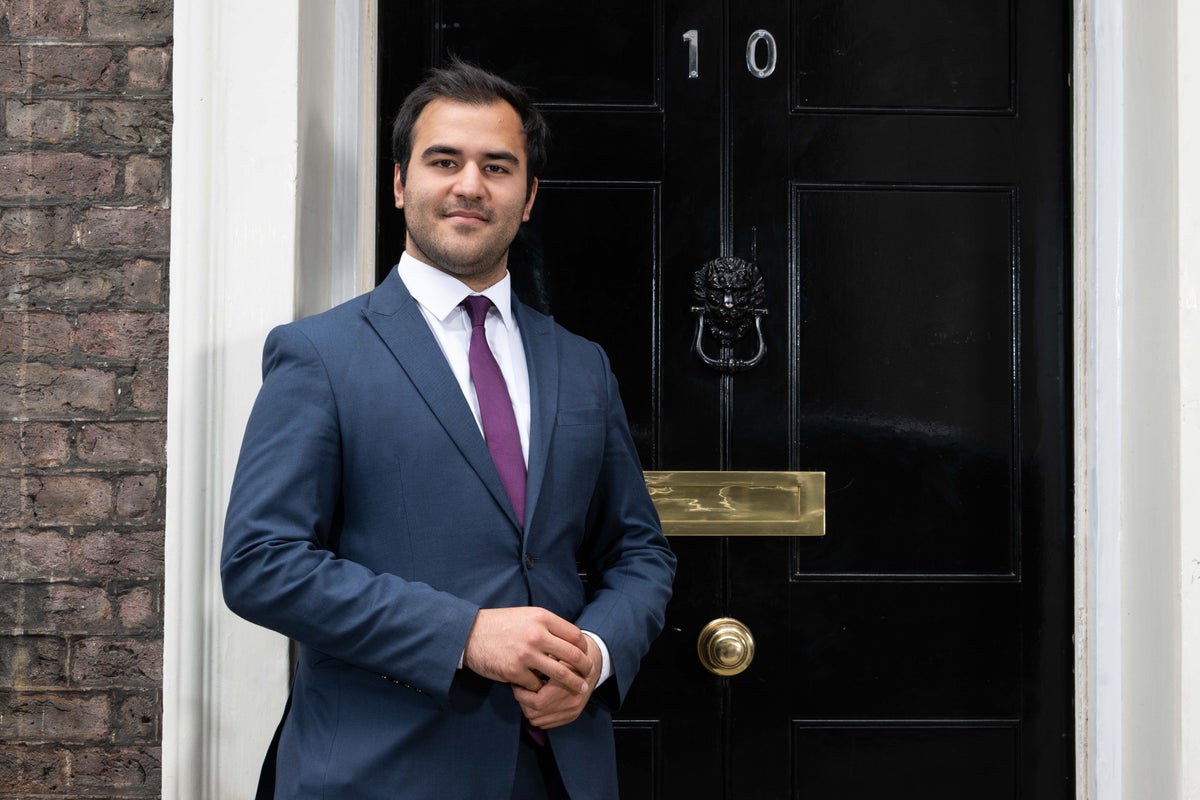 Given the state of British politics, I'm not sure using a reality TV format to choose our next Prime Minister is such a terrible idea. sure, Make me prime minister (Channel 4) isn't really meant to be – in the case of Liz Truss, that's the job of a tiny handful of unrepresentative Tory activists – but rather to entertain and enlighten us a little.
I have to say I'm pleasantly surprised at how well the show works after being severely jaundiced for a few decades from overexposure to politics and politicians. Somehow she actually manages to make the political process look like God's work. A little miracle.
Basically it's a kind of rip off The Apprenticewith two teams of citizens who take turns being their "team leader", i.e. PM, taking on tasks and making fools of themselves.
The role of Lord Sugar is split between Alastair Campbell, ex-Labour spin doctor, and Baroness Warsi, former Tory cabinet minister. They're fairly hard biscuits and don't hold back, but mercifully they don't try to emulate the harsh, contemptuous surlyness of the Amstrad's ancestor.
This week's task is to come up with a brilliant idea related to education. This is then researched with a bunch of elementary school students, accused of some cynical troublemakers, presented with a speech to an audience of the voting public, and duly voted on.
There's a bit of inconsistency then, as Campbell and Warsi ask the losing team's "PM" – Darius Nasimi – if he wants to step down or nominate a member of his "cabinet" for elimination from the series.
Unlike in real life, the prime minister's decision is not final and it is Campbell and Warsi who decide who gets fired. Darius tries to lose some of his ministers, but his unpopularity with voters is so great that they feel compelled to dump him.
Interestingly, Darius is actually the one most likely to get the top job in real life. Already a Tory candidate, he has a moving backstory – he was smuggled into Britain in the back of a van as a baby when his family fled the Taliban. He's a good speaker, but he has terrible gimmicky ideas, can't force his team's loyalty, and suffers badly from overconfidence. For some reason he reminds me of David Cameron…
Even with Jackie "I have the power" Weaver on his team – the lockdown internet star of this rowdy, viral council meeting – he can't make his policy of a mandatory weekly outdoor lesson seem consistent or useful. After falling from a humiliating 72 percent in the vote to 28 percent, he still thinks he's brilliant. His level of self-deception is dangerously high, even for a politician on the go. Nonetheless, one to look at.
In contrast, victorious Prime Minister Natalie Balmain is far more genuine and authentic. Your proposal to include vocational training in the curriculum has at least some connection to reality. She's a hesitant speaker and prone to tears, but her public presentation works, and she handles the press a little better than Darius. Or indeed Kwasi Kwarteng after he crashed the pound.
https://www.independent.co.uk/arts-entertainment/tv/reviews/make-me-prime-minister-review-channel-4-b2176201.html Make Me Prime Minister Review: Electing a Prime Minister on Reality TV isn't such a bad idea