M Night Shyamalan has been shadowed by writer Paul G Tremblay over the new poster for the Knock at the Cabin film adaptation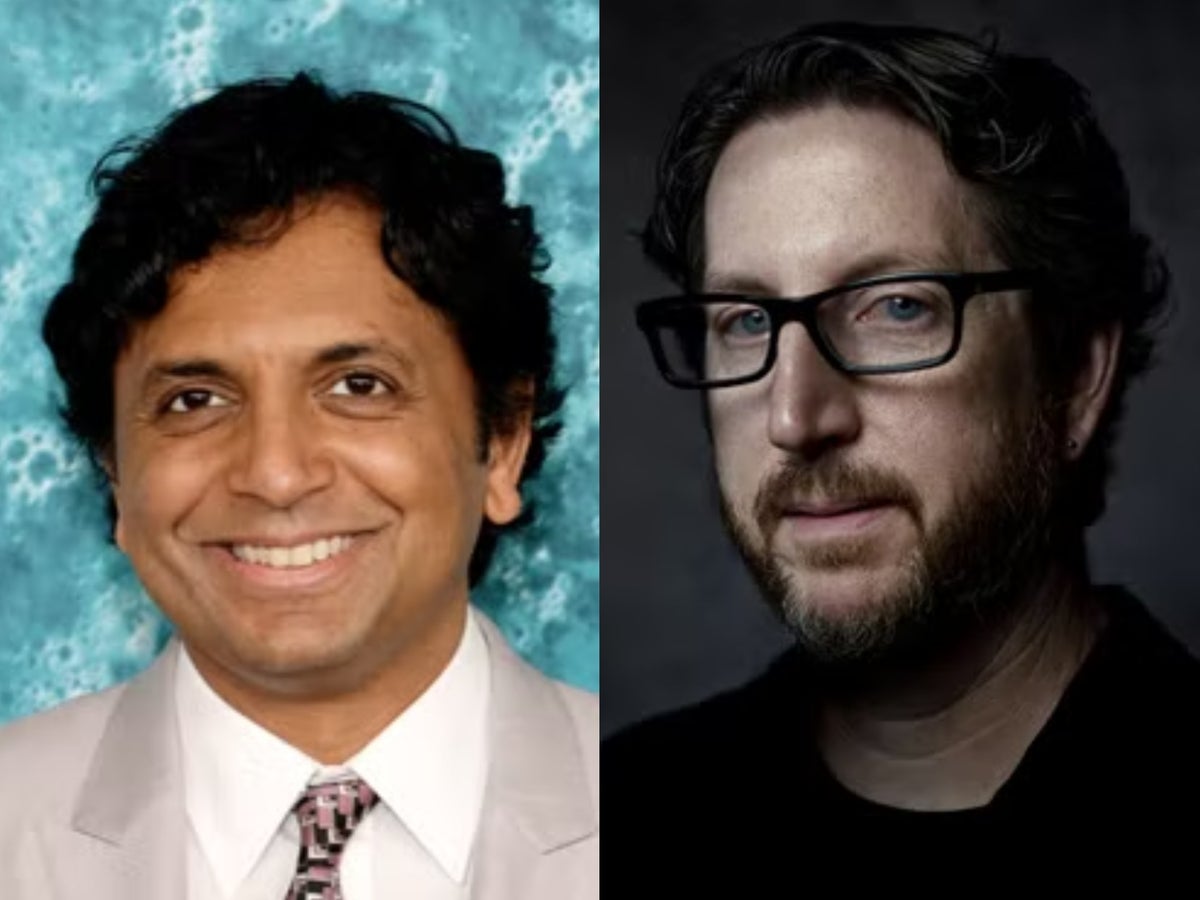 The author of The hut at the end of the world M Night appears to have subtly shadowed Shyamalan over the director's adaptation of his book.
Knock on the hut is an upcoming film adaptation of the acclaimed 2018 novel by acclaimed horror author Paul G. Tremblay.
The star cast includes Jonathan Groff, Dave Bautista and Rupert Grint.
A new poster for the film was recently released, featuring the four cast members in character.
Not everyone was entirely happy with the promotional footage, however, as Tremblay shared a post on Twitter alluding to the conspicuous absence of his name from the credits.
"New poster. I like it. I can't help but feel like something is missing…" he wrote.
The poster credits Shyamalan with directing the film and writing the screenplay along with Steve Desmon and Michael Sherman.
Tremblay's name is notably absent from the poster, which fails to credit the author's contributions to the film, despite writing the source material.
The Independent has reached out to a Shyamalan representative for comment.
Tremblay is a renowned horror writer who has won a Bram Stoker Award.
2020 a film adaptation of his 2015 book A head full of ghosts was announced with Once upon a time in Hollywood Actor Margaret Qualley attached.
Knock on the booth The theatrical release is scheduled for February 3, 2023.
https://www.independent.co.uk/arts-entertainment/films/news/m-night-shyamalan-knock-at-the-cabin-paul-tremblay-b2235244.html M Night Shyamalan has been shadowed by writer Paul G Tremblay over the new poster for the Knock at the Cabin film adaptation