Liz Truss chooses M People's "Moving on Up" for Conservative Party conference song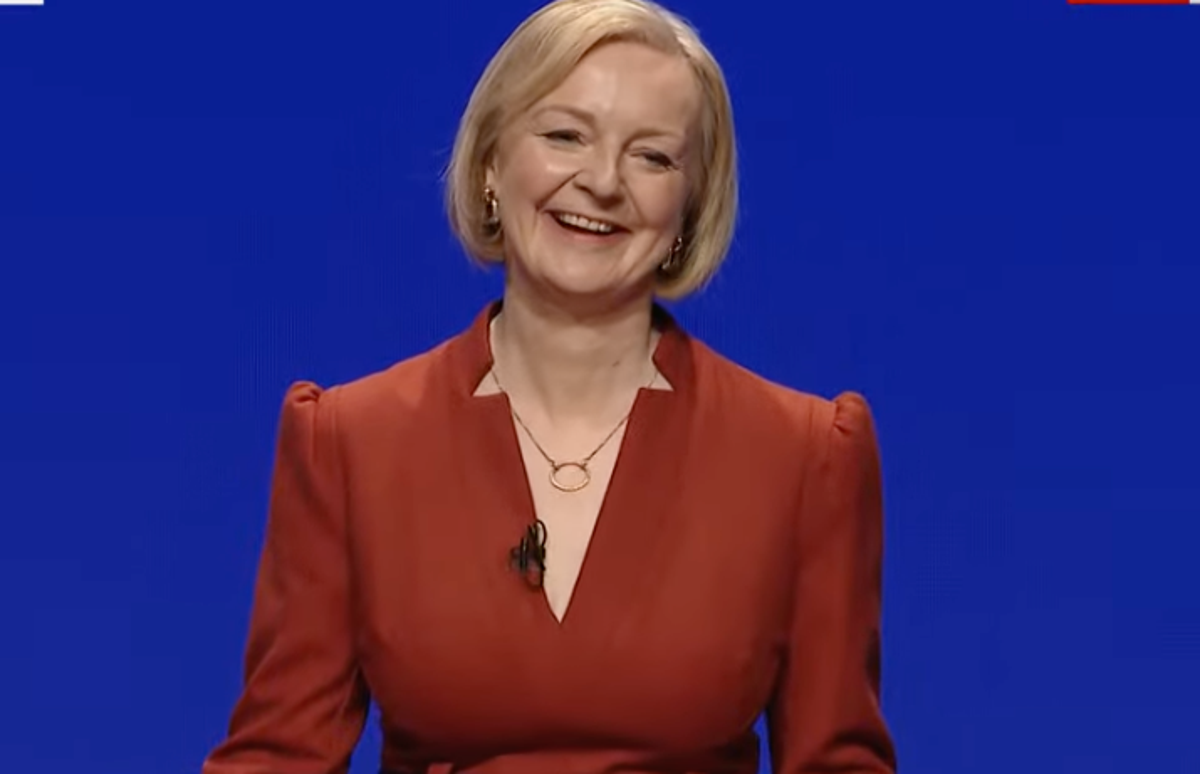 Liz Truss took to the stage to deliver her Conservative Party conference speech to the tune of M People's 'Moving On Up'.
The Prime Minister attended the event in Birmingham today (5 October) for her first Conservative Conference speech, set to the tune of the 1993 dance-pop track.
In the speech, titled "Getting Britain moving", Truss is expected to use her standard speech to explain why she believes her economic policies will pay off despite the recent "disruptions" in the markets.
You can follow our live blog coverage of Truss' speech at the Conservative Party conference here.
Ahead of her speech, the public had been predicting which song she could go to after it was revealed she would be creating the entrance to a "Nineties classic".
"Break stuff by Limp Bizkit," comedian Nish Kumar surmised, while someone else suggested "Creep," referring to the Radiohead classic.
"My lover has no money, he has his strong beliefs," said another, citing lyrics from Gala Rizzatto's 1997 hit "Freed From Desire."
Conservative Party leaders have raised eyebrows at conferences in the past for their song choices.
In 2018, then Prime Minister Theresa May entered her keynote conference speech by dancing onto the stage to Abba's "Dancing Queen."
https://www.independent.co.uk/arts-entertainment/music/news/liz-truss-m-people-moving-on-up-lyrics-b2195899.html Liz Truss chooses M People's "Moving on Up" for Conservative Party conference song