Kirby is set to lead Biden's national security communications team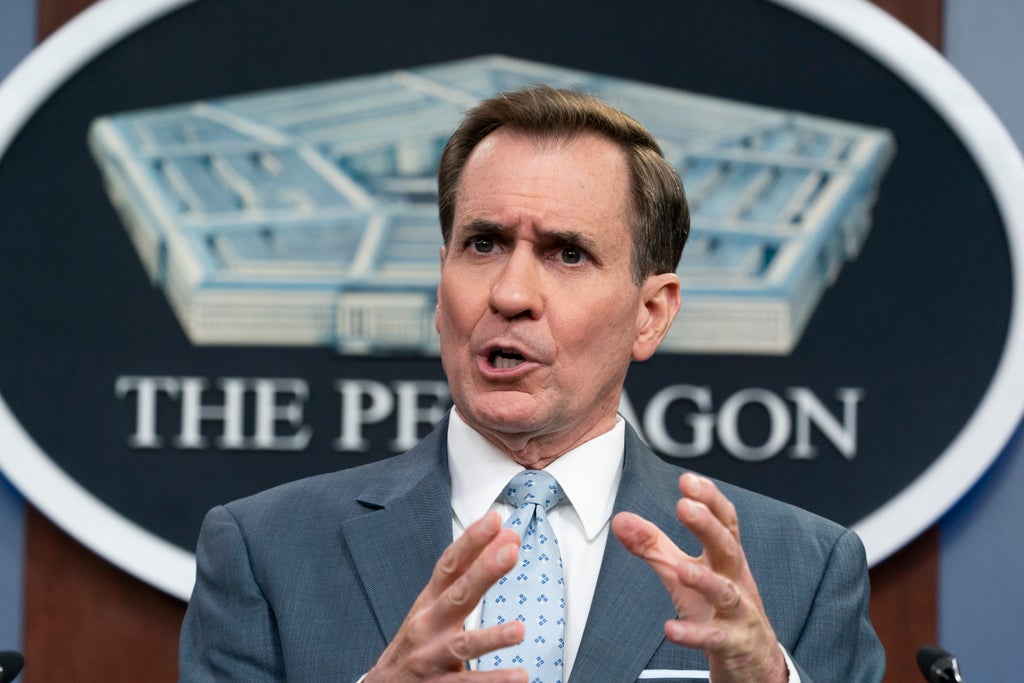 President Joe Biden on Friday appointed Pentagon press secretary John Kirby as the new National Security Council coordinator for strategic communications.
Kirby "will coordinate interagency efforts to explain United States policy and serve as the senior voice of the administration on related matters," the White House said in a statement.
Biden said, "John understands the complexities of U.S. foreign and defense policy, and he will competently represent the administration on important national security issues."
In accepting the White House job, Kirby thanked Secretary of Defense Lloyd Austin "for his tremendous support and leadership over the past 18 months." Kirby said Austin "was more than just my boss; He was a mentor and confidant and helped me become a better communicator."
Kirby, who also served as chief spokesman for the Pentagon and State Department during the Obama administration, is moving into the White House as it navigates a range of foreign policy challenges, from Russia's invasion of Ukraine to North Korea's nuclear program. Kirby has been a fixture on cable news, particularly during the Ukraine crisis, and is respected in government for seeming to handle even the most delicate foreign policy issues with ease.
The NSC under Biden previously had no one in a dedicated, high-level strategic communications role.
https://www.independent.co.uk/news/world/americas/us-politics/john-kirby-ap-white-house-lloyd-austin-john-b2084135.html Kirby is set to lead Biden's national security communications team