Kemarni Watson Darby: Man to life in prison for 'horrific' murder of toddler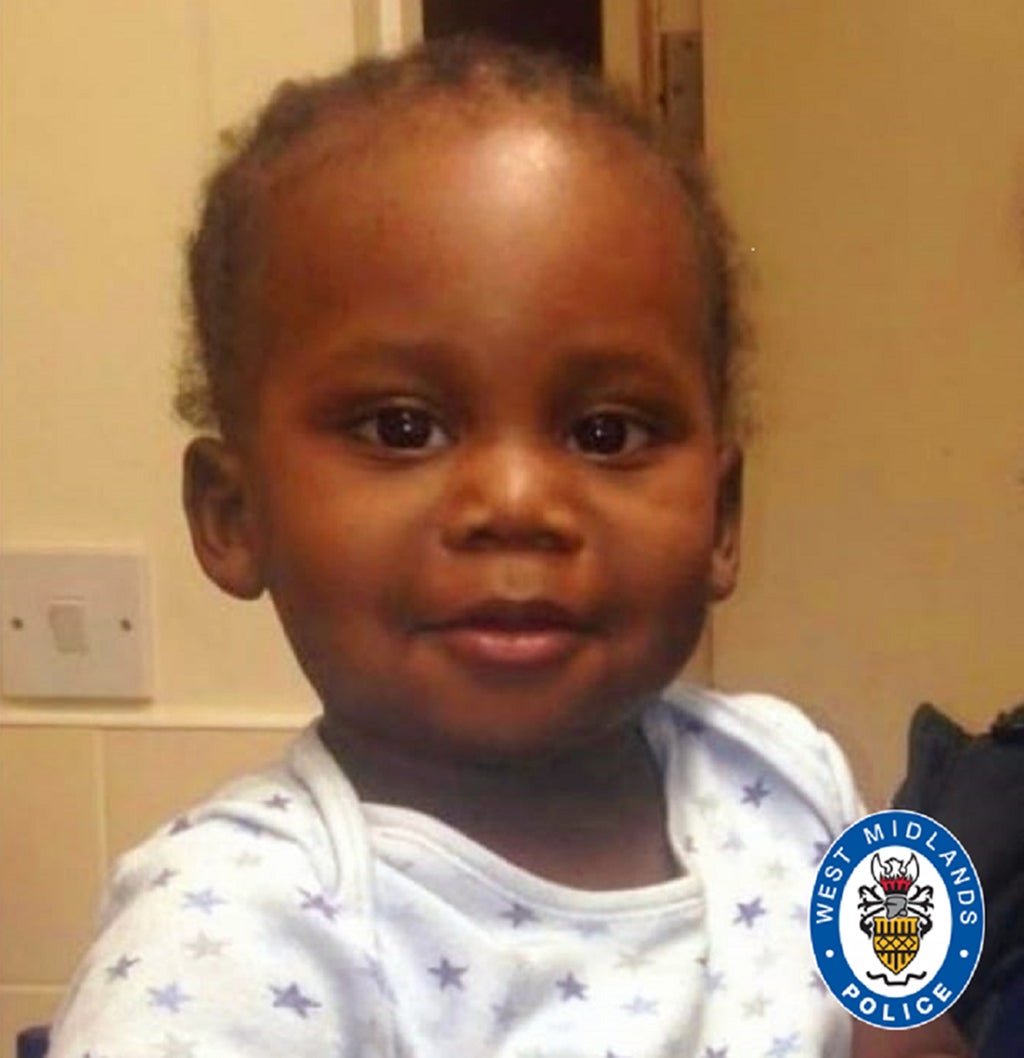 A man has been sentenced to life in prison and must serve at least 24 years for murdering his partner's three-year-old son and allowing him to 'bleed to death'.
Nathaniel Pope, 32, subjected young Kemarni Watson Darby to "horrific" beatings for weeks, delivering blows similar to those in a car crash.
Birmingham Crown Court heard that Kemarni had suffered more than 20 fractures, "some of which would have required violence resembling a road traffic accident".
His mother, Alicia Watson, was also sentenced to 11 years in prison after being found guilty of three counts of child abuse. She was acquitted by a jury of her son's murder but found guilty of causing or allowing his death at her West Bromwich flat.
Ms Justice Tipples sentenced Nathaniel Pope to life in prison and said she was certain he was under the influence of cannabis when he killed the three-year-old. "The final attack involved multiple blows to his chest, limbs and abdomen with fists, kicks or an object," she said.
"This was a severe and prolonged attack which will have caused extreme distress and pain and which would have been obvious to you."
Kemarni died on June 5, 2018 from abdominal injuries after his rib cage was "crushed," with the hearing saying the final injury was "most likely caused by a blow."
Judge Tipples said Tuesday that Pope "vigorously assaulted Kemarni in the living room of his own home and, knowing he was in extreme distress and pain, you bled him to death."
She added: "I'm sure that's what you did when Alicia Watson wasn't there. If you [Watson] When you came back, you found Kemarni's lifeless body on the sofa and dialed 999."
Watson knew Pope was physically hurting Kemarni and had done nothing about it, the judge said, while she also "regularly hit him hard" with her hands.
Kemarni's father, Darren Darby, paid tribute to his young son yesterday, telling the sentencing judge that Kemarni was "always smiling and laughing".
His mother Watson had taken her son to hospital on June 5, 2018, but he was pronounced dead later that evening.
At the trial, Watson claimed she was unaware of Kemarni's injuries. Asked by prosecutor Tony Badenoch QC how many injuries she recalled, Watson said: "None. He had old accident scars, but nothing new as far as I knew.
"I didn't cause them, I didn't see them. I have loved and cared for my child for three years."
Recent and non-recent injuries were noted on Kemarni's body, including multiple fractures to his rib cage. He also suffered internal bruising, the court heard.
The couple were dubbed "partners in crime" in court.
"The two accused each other from the witness stand, despite living together for several months after the boy's death," the court heard.
Kermani's father, Darren Darby, said he knew his son was being punched, punched and kicked by his mother, who he described as "strict".
"Everyone knew she hit Kemarni," he told the trial. "We all let him down." In a statement read before the hearing, Mr Darby said: "My son Kemarni was an active, fun, boisterous, cheeky boy.
"He was always smiling and laughing. His life was cruelly shortened. He had the potential to be so much. I will not be involved in the key moments of his life."
Mr Darby recounted hearing the news that Kemarni was dead and said: "I cannot put into words how I felt."
"Over time, I found out about the injuries Kemarni had," he continued. "It didn't come all at once, it came little by little, revelation by revelation. Both Alicia and Nathaniel have told lies so you cannot be sure what is truth and what is fiction. All I feel is anger at them – I feel betrayed by them."
Prosecutor Tony Badenoch QC said convicted drug dealer Nathaniel Pop "abused his position of trust". He said: "Kemarni was particularly vulnerable. Pope was Kemarni's mother's partner, Kemarni was in his care. He was responsible for him. He had significant care responsibilities."
He added that "drugs were a priority in this house in every way, and on occasion took precedence over the child."
Kemarni's grandmother, Paulette Ellis, described the three-year-old as a "bubbly, friendly little one."
"We all miss him and it's taken a lot of a toll on the rest of the family," she said Sky news.
https://www.independent.co.uk/news/uk/crime/kemarni-watson-darby-three-year-old-murder-partner-b2085078.html Kemarni Watson Darby: Man to life in prison for 'horrific' murder of toddler