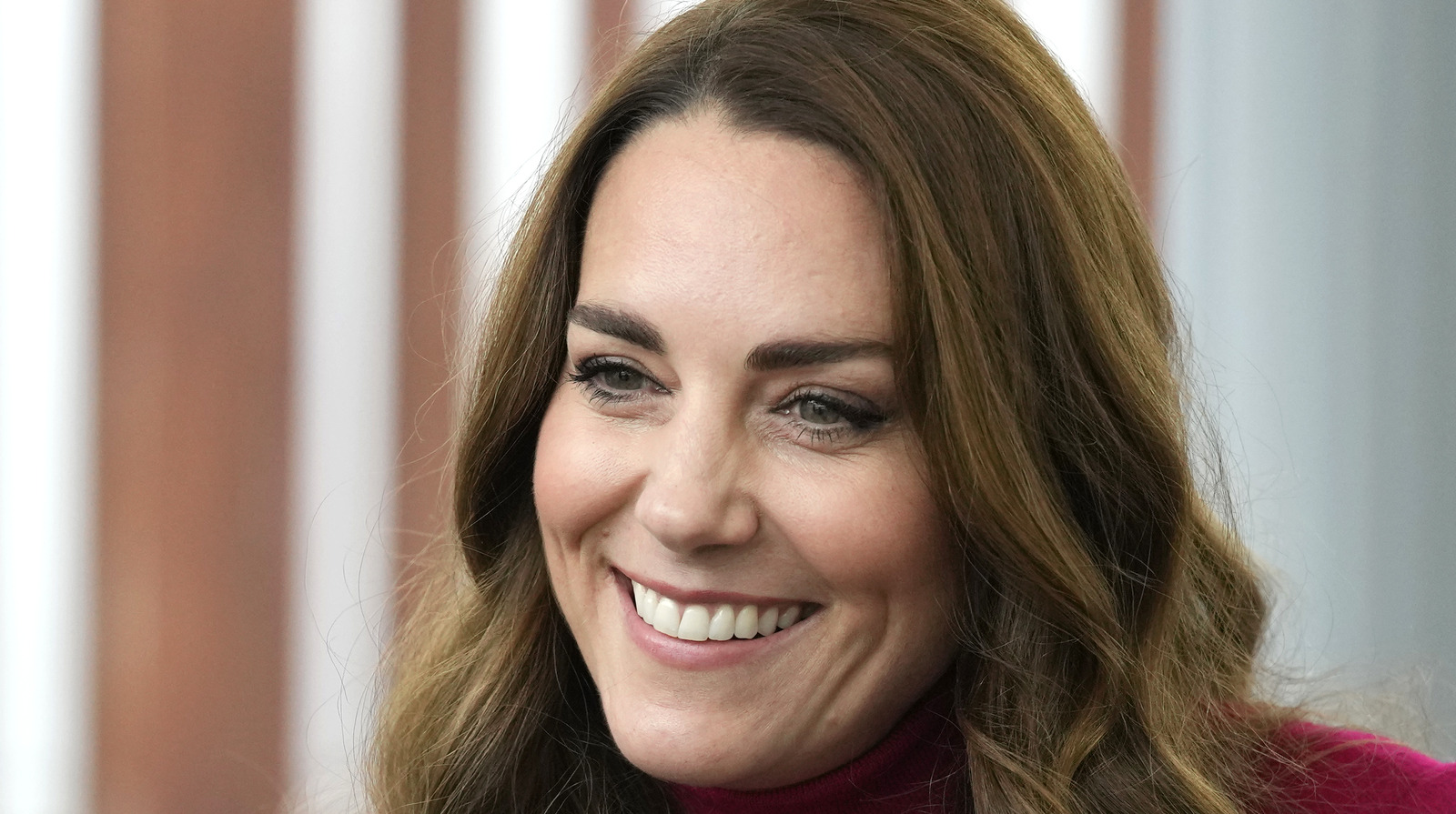 Duchess of Cambridge, Kate Middleton, visited London's Victoria & Albert Museum to browse its raving exhibition of a new exhibit featuring over 200 glittering objects curated by the famous Carl Fabergé (via Everyone). Kate has plenty of reasons to be there. First of all, the Duchess studied art history and received a degree from St. Andrew's, and the exhibit features three famous eggs donated by the Queen.
While Kate explores the exhibit and analyzes each item carefully, people are analyzing her outfits. The Duchess made a rare bold decision and decided to wear a large patterned outfit. She styled her blue, red, and teal shirt Ralph Lauren by tying a pussy bow and pairing it with some classic black pants for the blouse to be the star of the show (via In style).
The look has a '70s vibe and Kate topped it off perfectly with wavy ponytail hairstyle and gold hoop earrings. As always, she completes the look with her iconic natural makeup stands out with her fanciful smoky eyes and glowing skin peeking through her black mask (via Hello Magazine). Her whole look is more casual than one would normally expect, but as always Middleton manages it all together perfectly to create an effortless fashion sense.
https://www.thelist.com/675831/kate-middletons-casual-look-that-has-everyone-talking/ Kate Middleton's simple look makes everyone talk