Interview with Michelle Branch: 'I don't think I can afford to remain silent about politics'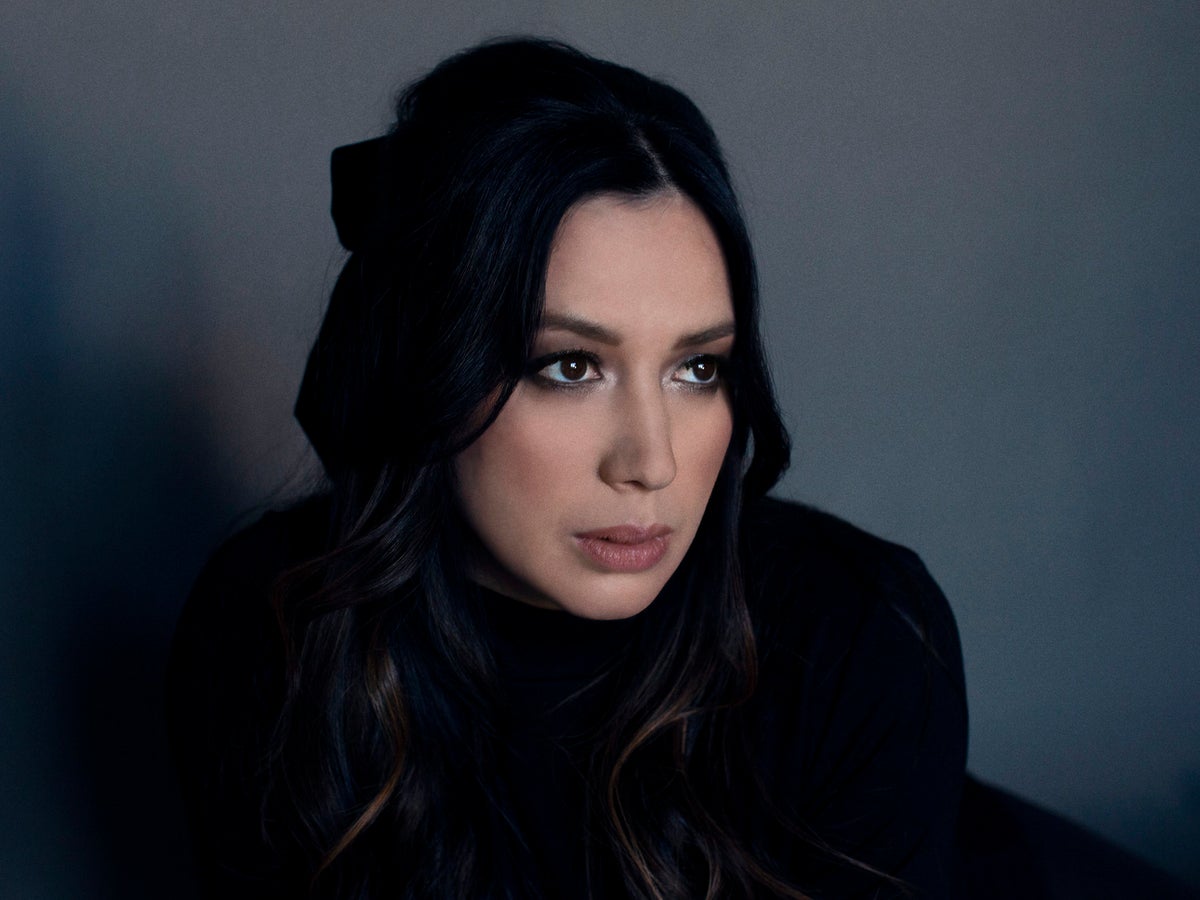 MIchelle Branch is fine. In a deft display of rock 'n' roll multitasking, the American singer-songwriter signs an endless stack of CDs in a Nashville warehouse behind early '00s hits like 'All You Wanted' and 'Goodbye to You' as he speaks me. And as she prepares for her first headlining tour since the pandemic. And as she navigates the past month's occasionally salacious headlines surrounding her marriage to Black Keys drummer Patrick Carney. As we speak, a breakup is on the horizon due to Carney's apparent infidelity. In mid-August, Branch called Carney – and his alleged lover – on social media before being arrested for hitting him. The charges against her were later dropped and the couple announced their separation. A week into our conversation, however, the status of the couple's marriage looks markedly different: Divorce proceedings have been suspended for six months as the couple vow to work on their relationship.
Carney produced Branch's new album — her first in five years — so it's difficult not to talk about him or the possible awkwardness of the timing of his release. "I was able to break it down a bit," says Branch with an audible shrug. "I'm really proud of the record we made together and I love the working relationship I have with Patrick so I can put it that way." There is a brief pause. "But the other day I was rehearsing an older song, 'Goodbye to You,' which said, 'The last three years have been make-believe,' and I was like, 'Oh, this is so relevant!' Songs have a weird way of doing that."
Twenty years ago, when she was still a teenager, Branch rose to superstardom. Thanks to their groundbreaking debut album The ghost room, their videos were inescapable, and their songs, like the guitar-driven single "Everywhere," were, well, everywhere. However, Branch's release pattern since then has been patchy at best, with huge gaps between albums. After 2003 hotel paperIt would be another 14 years before her next solo album, 2017 Hopelessly romanticwhich she first worked with Carney as a producer.
Branch's fourth album, The problem with feverShe's a pandemic record — and she's well aware how boring that may sound. "I hate referring to the pandemic all the time," she says. "We're all so sick of it at this point." The new album is a smorgasbord of songs written over the last 11 years; some in 2011, others in the months following the release of their third album. There are also some new ones written in Branch and Carney's home studio.
"We realized that the pandemic wasn't going anywhere and we couldn't just drink wine every night and have dance parties in our living room, we had to actually do something productive with our time," she says, laughing. And so the ornate The problem with fever was born, a swooning blend of lushly layered orchestral pop and somber guitar ballad dazzling with Branch's innate and intuitive songwriting flair. Sample "You Got Me Where You Want Me" and its brooding sensuality or the solemn, longing pounding of "Closest Thing to Heaven."
Branch was born in 1983 in Sedona, Arizona. The city is as unique as it is spectacular, a majestic example of sacred geology with huge, towering red rocks surrounding the small desert community. It's a bit like an American version of Glastonbury in Somerset, widely regarded as a place of pilgrimage for lovers of crystals, tie-dye and alternative therapies. Branch says it was an odd place to grow up. "There's not much you can do about rebellion," she says. "You can read astrology or go hiking to a vortex." For all the non-hippies out there, this is a supposedly natural "energy center."
At 16, Branch moved to Hollywood to pursue a career in music and moved into a sublet owned by her then-manager. "Now, as a mother to a 17-year-old daughter, it's crazy to shake my head around. I recently asked my parents, 'How could you let your 16-year-old daughter move to Los Angeles on her own?!'" With a deal signed to Madonna's Maverick label, Branch ignored the city's trappings and worked hard to make it right to go to the studio every day to record their debut album, The ghost room, and do little else. The effort paid off, her first five singles all charting in the top 20 of the US Adult Top 40, earning her comparisons to other major singer-songwriters of the era including Alanis Morrisette, Fiona Apple and Jewel. "Everywhere" won Branch the 2002 Viewer's Choice Award at the MTV Video Music Awards and the album sold over two million copies in the US.
The teenage Branch's songs were portraits of teenage angst at the turn of the millennium, filled with big, dramatic choruses and sad longing. But her latest release finally gets Branch political, especially in the scathing "I'm a Man." "When I was a younger artist I might have shyed away from it, but now I don't think I can afford to be quiet," she says. Two weeks before we speak, Tennessee's "trigger law" went into effect, making abortion a criminal offense in the state where she now resides. "It's really annoying."
Branch has taken to social media to support reproductive care over the past year, although some of her fans have been shocked by her attitude. "I turned my comments off because so many people just weren't informed," she said of a post lamenting Roe v Wade's fall. "I also get very upset when comments come from men who don't know what it's like to have ovaries! If you don't agree with me, you don't have to follow me. You don't have to buy my records and you can keep your comments to yourself."
Branch also speaks from his own experience. "I had a miscarriage in late 2020 and you are talking about a D&C (dilation and curettage) which would now be considered an abortion. But what happens if you don't go through this on your own and you get an infection and go into septic shock?" she asks, before considering the many subtleties of why women want abortions. "It's really nobody's decision but a woman and her doctor," she adds. "It really feels like we're living in the dark ages in America right now, between feeling like we're going to get shot in the street or get arrested for trying to have children."
Gun violence is another topic that Branch is passionate about. When I ask her how she is dealing with the impending threat of public shootings, she is outraged. "That's interesting, because an American journalist would never ask me that question – it's just part of our everyday life here."
Branch's voice trembles as she explains how worried she gets every time her daughter goes to the movies; how "terrifying" it is that her four-year-old son has to do active marksmanship at school. It even influenced Branch's own relationship with live performance. "You're on stage, playing a show at a festival, and you're like, 'Could someone come in here with a gun?' It's absolutely incredible to live your life like this. It just sort of normalized."
The problem with fever was finished and ready for a 2021 release, but when Branch found out she was expecting her third child, the project was shelved. "I didn't want to push myself to promote the album while I was pregnant, I wanted to curl up and enjoy the time at home," she says. Branch gave birth to daughter Willie Jacquet Carney in February 2022 and was ready to get back on track with the publication a few months later. But not before she made a quick detour to London, the city she was planning to move to before meeting Carney. Back before she met Carney in 2015, she said, "She had just got my ex-husband's blessing to take our daughter Owen and try a year in London because it's one of my favorite cities in the world. Then I met Patrick and he lived in Nashville and we fell in love and here I am!"
Nashville was good to Branch. She first came to live in the city in the mid-2000s and formed a country duo called The Wreckers with friend Jessica Harp. They released their only album, Hold on, look pretty, in 2006. In Nashville, Branch has embedded himself in a refreshingly supportive network of fellow musicians. "The cool thing about Nashville is the close community and camaraderie between artists and writers," she says. "I feel like there's nowhere else like that."
She mentions Maren Morris, Margo Price, Nikki Lane and country crossover star Kacey Musgraves as friends. She and Musgraves only came to town a few weeks ago and ended up singing with the house band at a local pub. "She just said, 'Hey, I want to get up and sing a song.' Next thing you know, she's up there and we're all making harmony… Only in Nashville!"
Another friend is Sheryl Crow, whose songs Branch covered as a teenager. "She recently texted to check on me," she enthuses. "She's always been such a huge inspiration and I'm pinching myself; my hero Sheryl Crow is just my neighbor texting to check on me." Like I said, Michelle Branch is fine.
The Trouble with Fever is available now
https://www.independent.co.uk/arts-entertainment/music/features/michelle-branch-interview-new-album-2022-b2171080.html Interview with Michelle Branch: 'I don't think I can afford to remain silent about politics'