'Idolizing violence': AOC attacks 'pro life' GOP over Texas shooting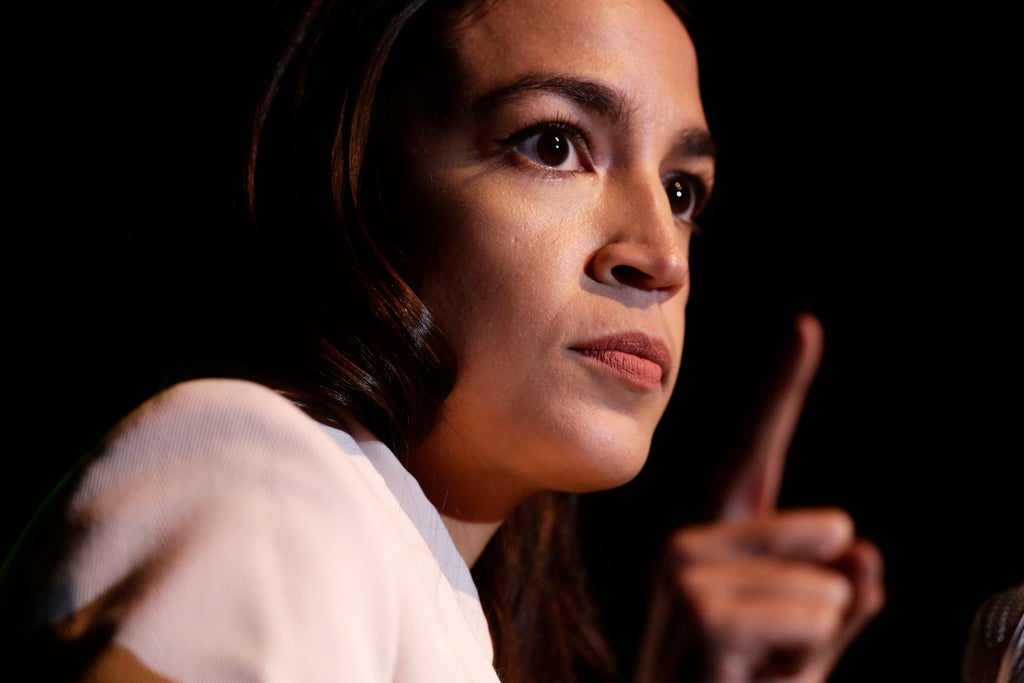 Alexandria Ocasio-Cortez has attacked pro-life Republicans for failing to act on gun control after a Texas school shooting that killed 14 students and a teacher.
The New York congresswoman took to Twitter to blast those GOP politicians who are more concerned with repealing abortion rights than protecting American citizens from gun violence.
"There is no such thing as being 'pro-life' and supporting laws that would shoot children in their schools, elders in grocery stores, believers in their houses of faith, survivors of abusers, or anyone in a crowded place. It is an idolatry of violence. And it must end," she tweeted.
A juvenile gunman killed 14 students and a teacher at an elementary school in Uvalde, Texas on Tuesday.
Officials say suspect Salvador Ramos, 18, is also dead after he was killed Tuesday by officers responding at the scene of the violence in Uvalde, Texas.
Officials say the gunman entered Robb Elementary School in Uvalde, 85 miles west of San Antonio, with a handgun and possibly a rifle before opening fire.
Authorities have not revealed a motivation behind the shootings but say the suspect acted alone.
It's the deadliest school shooting of all time in Texas, with a gunman killing 10 people at Houston's Santa Fe High School four years ago.
The death toll of 14 students and one teacher is the deadliest attack on an elementary school since the 2012 mass shooting at Sandy Hook Elementary School in Newtown, Connecticut, which killed 20 students and six teachers.
https://www.independent.co.uk/news/world/americas/us-politics/aoc-gop-texas-school-shooting-b2086646.html 'Idolizing violence': AOC attacks 'pro life' GOP over Texas shooting