How a Babies R Us became a Dave & Buster's
In the turbulent and fickle world of retail, designing and opening a store is an act of optimism. In 2000, for example, newborn-focused retailer Babies R Us moved to a revamped Brooklyn store. But the economy can take optimism and tear it to shreds. Less than 20 years later, with the company closing all of its physical stores, the Brooklyn Babies R Us became a piece of history, empty and lost to time.
But now that store has been injected with fresh optimism and a new retailer hoping to give it a try. Dave & Busters, an arcade-style bar and restaurant chain geared towards adults, is moving in to fill the void left by the closed Babies R Us. Occasionally, the same architects who designed the Babies R Us were hired again to design the Dave & Buster's. It's an unexpected second opportunity to create a space that lasts forever. This is the story of one business becoming another.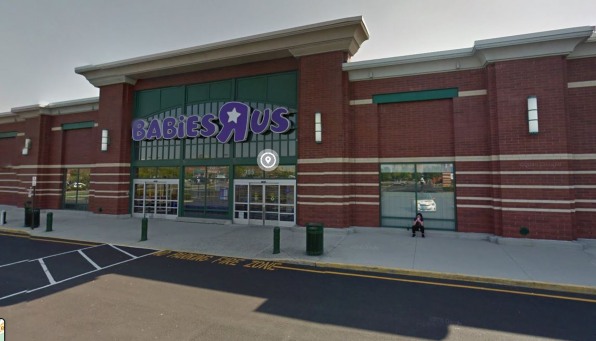 A shop is created
"We were one of the key architects in the amazing launch of Toys R Us," says Michael LeFande, director of SBLM's Long Island office and director of the company's retail and commercial studio. In the 1990s, SBLM was hired by the company to help it continue to expand, designing prototypes for two new brands: Kids R Us and Babies R Us.
One such design was built in Brooklyn at the Gateway Center mall, just a few miles from John F. Kennedy International Airport. As a standalone building within the mall, it was designed inside and out by SBLM.
"It was a place where moms — and they geared it a bit towards women — would feel comfortable shopping. But it also had a bit of a warehouse feel to it, so it felt like you got a bargain," says LeFande. "You don't go into a high-level room with finished ceilings and stuff like that."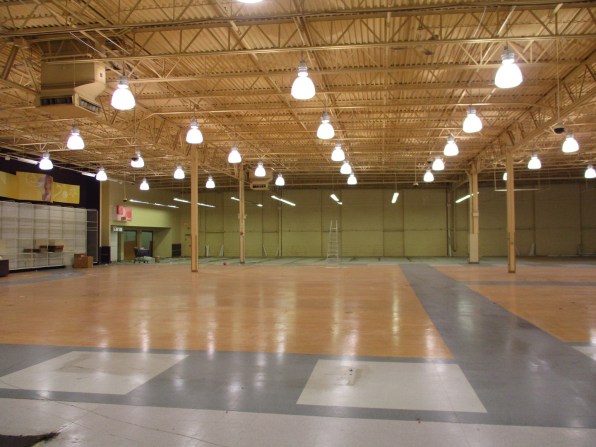 It had what LeFande calls an open environment, with extra high ceilings and an emphasis on using the products as their own point of sale display, not architectural features. Much of the store's area was devoted to storage, which was filled to the brim with strollers and car seats. "It was kind of a cross between a warehouse and a retail store."
In 2018, Toys R Us, Babies R Us, and Kids R Us decided to exit their physical retail stores. more than 800 in total. The store at the Gateway Center mall has been closed.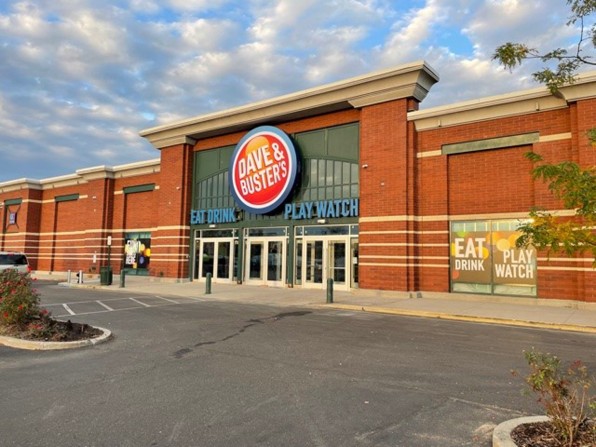 Adult children in the candy store
A few years ago, SBLM got the call from another of its national chain clients, Dave & Buster's, a bar-slash-restaurant-slash-arcade. They would be moving into the former Babies R Us and needed a redesign for the over 21s. LeFande, who has been with the company for more than 30 years, was involved in both designs – a somewhat rare second chance to design the same building. "First of all, as a company, you have to survive long enough to actually see it's full impact," says LeFande. "Then you must be old enough like me to be around to see both sides."
Construction began in January 2020 but was suspended during the peak of the pandemic. As of mid-December 2021, the converted baby store has reopened as a bar, potentially offering drinks to the very people whose parents went to the same store to buy their diapers in the early 2000s.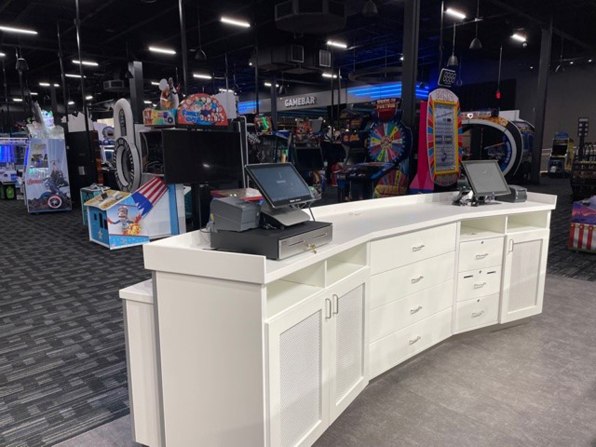 From the outside, the building has only changed in the signage. Through large double doors set between a high brick facade, visitors no longer see stacks of toddler toys, but instead are immersed in the swirling sights and sounds of a sports bar/video arcade combined.
"As you enter the room in this particular store, the arcade is on the right and the dining and bar area is on the left. They want you to see everything when you walk in," says Nicholas Gargiso, project manager on the Dave & Buster project. "Your eyes are shining like a kid in a candy store. Which way do we want to go first?"
LeFande likens it to a casino experience "where you don't let in a lot of sunlight," he says. "The environment is just a very different experience than walking the aisles of a store."
Switching from one to the other required more than just replacing store shelves with bar stools, for a reason all its own. The site of the entire mall is a disused landfill. "It's still outgassing," says Gargiso. This meant that any construction would have to bypass piping systems that carry methane from the rotting garbage beneath the building's foundation and out through the roof. Adding plumbing for a bar and restaurant—far more extensive than just the bathrooms a Babies R Us required—required the architects to elevate about 15,000 square feet of the store 2 feet and pipe the plumbing into the cavity below to prevent breaching of the protection Foundation and vapor barrier keep the methane from the landfill below the surface.
The elevated portion of the building ended up being a win, LeFande says, with restaurant and bar spaces that jutted out a bit above the cacophony of the arcade below, like stadium seating. "It was actually a much more interesting room," he says.
A conversion wave
While the project is unique in some ways, LeFande says these types of conversions are becoming a much larger part of his company's work, especially as physical retailers struggle to compete with e-commerce. As retail architects working with many national chains, the closure of one brand is an opening to another.
"We were one of the main architects for Sears at the time," he says of the famous department store, whose physical stores were emptied and redesigned after it filed for bankruptcy in 2018. SBLM is now doing remodels for other stores originally designed decades ago. "The same goes for Macy's. The same goes for Barnes & Noble," says LeFande, adding, "We've seen our work revamped and given new life. It's nice to see the building being repurposed and not destroyed."
But when a group of friends head out for a night of drinks and arcade games, does it feel like they're going to a Babies R Us? "If you go in, it's Dave & Buster's, period. From the outside, I don't think so, unless you knew it was a Babies R Us," says Gargiso. "The fact that the sign said Babies R Us didn't occur to anyone."
https://www.fastcompany.com/90733822/from-pacifiers-to-beer-bottles-how-one-babies-r-us-was-transformed-into-a-dave-busters?partner=feedburner&utm_source=feedburner&utm_medium=feed&utm_campaign=feedburner+fastcompany&utm_content=feedburner How a Babies R Us became a Dave & Buster's