Helen Hunt reveals 'sobering' rejection of Twister sequel: 'We couldn't get a meeting'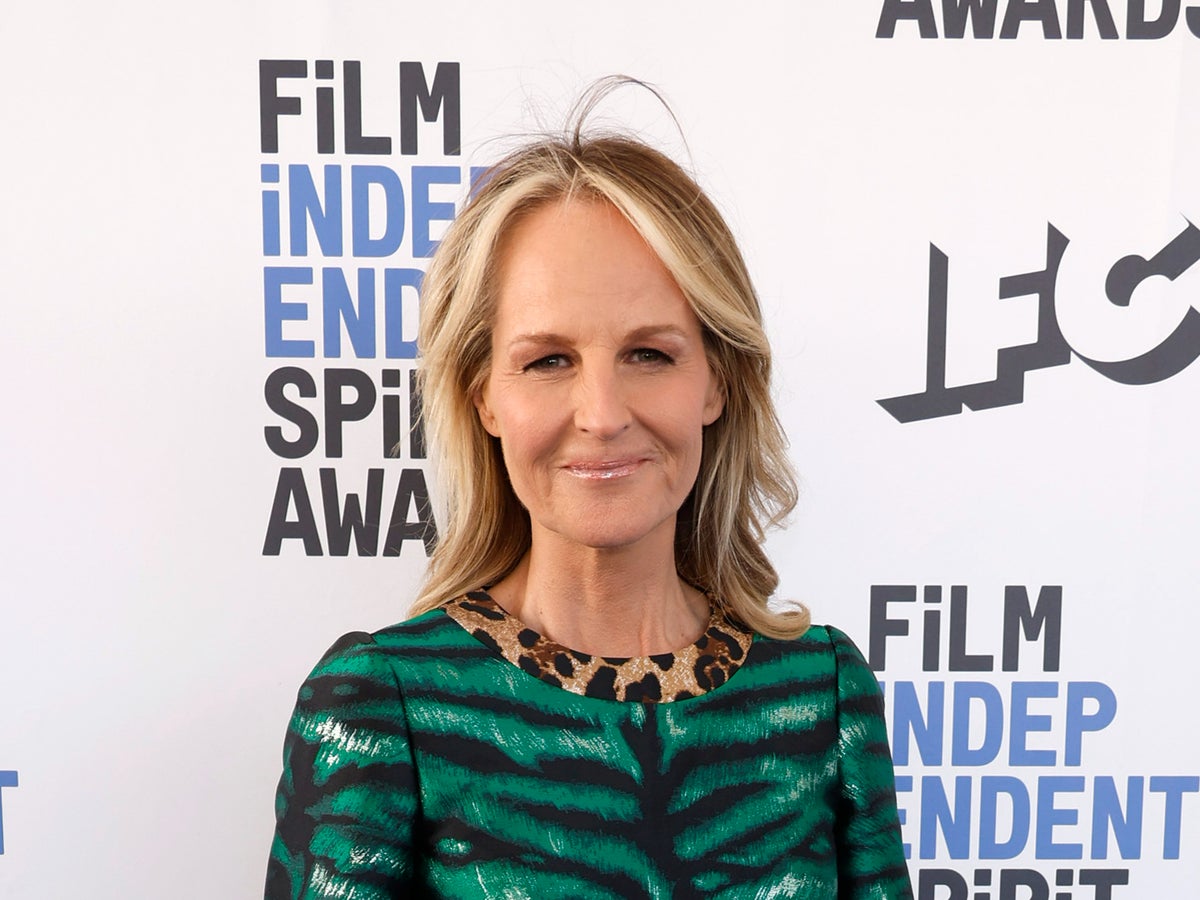 Helen Hunt has opened up about her unsuccessful attempt to get a sequel twister made and claimed that she and her staff had been unable to pique the producers' interest.
The actor starred opposite Bill Paxton in the original 1996 film. The pair played a separated couple who had to give up their personal troubles to help fight a series of violent tornadoes that are devastating Oklahoma.
The film grossed US$494.5 million (£428 million) worldwide during its theatrical run and was one of the highest-grossing releases of the year.
However, Hunt has revealed that her goal of making a sequel hasn't met with enthusiasm in recent years.
In conversation with The guardexplained the Oscar winner after working together on the film blind spottingHunt and actor Daveed Diggs and writer Rafael Casal came up with the idea of ​​an updated version of twister.
This time there would be all Black and Brown Storm Chasers, with Hunt, Diggs and Casal writing and Hunt in the director's seat.
However, they could not arrange a meeting with someone to discuss the implementation of the idea. "It was literally July 2020," she told the publication. "The United States was ablaze with the start of a racial reckoning 400 years overdue; and #MeToo wasn't that long ago."
"There were three of us, each representing a minority of us, one of us had played the leading role [original] movie and we couldn't get a meetup," she continued. "It was sobering."
After a few years away from public life, Hunt will take on the lead role Eureka day at the Old Vic, London later this month.
https://www.independent.co.uk/arts-entertainment/films/news/helen-hunt-twister-sequel-daveed-diggs-b2157721.html Helen Hunt reveals 'sobering' rejection of Twister sequel: 'We couldn't get a meeting'